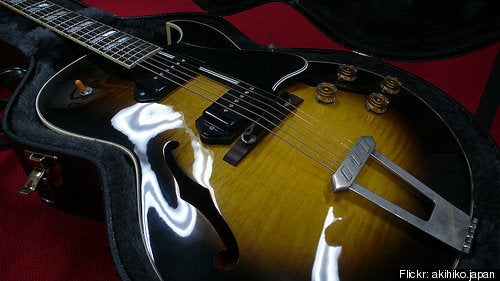 One of the classiest rock stars on the planet, Kerry Livgren, founding member, keyboardist and chief songwriter of the super group Kansas, suffered a massive stroke yesterday but has recovered somewhat today, according to various press reports.
Like many Kansas fans I admired the band from afar, and was in particular fan of what I still think is one of the greatest rock records of all time, the band's 1982 album Vinyl Confessions.
In an era when the very notion of an album is slowly fading, records like Vinyl Confessions, a cohesive collection of songs that are difficult to imagine apart from one another, are the best argument for the enduring value of an album of some sort.
But I digress. Kerry is a philosopher, and my life has been greatly enriched not only by his work with Kansas, but also by his solo albums, which featured the likes of Ronnie James Dio on vocals and a thought-provoking book he wrote some years back, Seeds of Change.
I've had the good fortune to call Kerry a friend over the years, and in 1995 we collaborated on an essay on the history of rock and religion, together with the classical music scholar Patrick Kavanaugh. Tonight, he seems to be making some progress and he and his family are in my thoughts and prayers, and I'm sure in the thoughts and prayers of many rock fans around the world. If you'd like to drop him a get-well snail mail send to:
P.O. Box 44, Berryton, Kan., 66409.