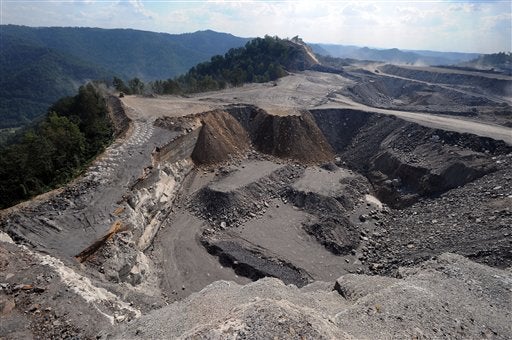 West Virginia coal baron Don Blankenship is no stranger to controversy. His company, Massey Energy of Richmond Va., blasts the tops off of densely-forested ancient mountains in Appalachia, and he doesn't like the media asking questions about it. In the video below, he informs an ABC News cameraman investigating mountaintop removal coal mining "If you're going to start taking pictures, you're liable to get shot."
Mr. Blankenship also has some interesting ideas about family entertainment. Most West Virginia families will celebrate the end of summer with their children in wholesome family activities such as boating, swimming and eating hot dogs. West Virginia is in the Bible Belt, and many West Virginians are military veterans and God-fearing Southern Baptists and Pentecostals - some of whom are opposed to mild cursing and even dancing.
Yet in order to "honor working families" Blankenship has invited vulgar Detroit rocker Ted Nugent to the "Friends of America" Labor Day rally, which will be located on a flattened, baking hot former strip mine site in the mountains of southern West Virginia.
Nugent, whose on-stage antics include wearing a loincloth and inviting President Obama to "suck on my machine gun" will emcee the event, which includes other notables as New York FOX News commentator Sean Hannity, musician Hank Williams Jr. and British global-warming-denier Lord Christopher Monckton.
According to the "Friends of America" press release, "America's working families are under attack." There have been a series of violent attacks this summer - but the attacks have been by coal thugs against environmentalists and West Virginia residents who are trying to save the remaining mountains, see here and here. All summer, the coal industry has tried to fan the flames against "outsiders" who have come to southern West Virginia to support the local mountain-lovers who oppose mountaintop removal.
College students and young people with the Mountain Justice and Climate Ground Zero movements have been resolute in their support of the mountains and streams of Appalachia which provide millions of people in Cincinnati, Louisville and Nashville with drinking water. Many young people have spent their entire summers campaigning, organizing and building a community in the southern West Virginia coalfields, despite the nearly constant harassment. The coalfields remain deeply divided on the issue of mountaintop removal, but statewide polls show that 56 percent of West Virginians oppose mountaintop removal. Still, some West Virginians are afraid to speak out, due to the threats from coal industry supporters.
Events such as Blankenship's "Friends of America" Labor Day rally are designed to pressure politicians and instill even more fear into the opponents of mountaintop removal. Rally organizers have offered no assurances to environmentalists that there will be adequate police protection for them if they do appear at the free event. At a June 23 rally against Massey's Goals Coal plant, death threats were thrown at environmentalist speakers, including actress Daryl Hannah and Coal River Mountain Watch's Vernon Haltom. One banjo-playing musician had an air horn blasted in his ear. Another environmental leader was told "We know where you live, and you'd better not sleep."
It will be interesting to see if Ted Nugent plays "Wang Dang Sweet Poontang" or any songs from his latest CD "Love Grenade" for the West Virginia families and children in attendance on Labor Day.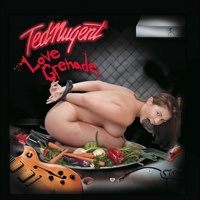 Now thats some family entertainment, Don Blankenship-style.
Popular in the Community