If there's one thing you can say for sure about Rocket Fizz it's that their soda flavors are inventive. They don't stick to the traditional Cola or lemon-lime flavors. No, the folks at Rocket Fizz are pushing the limits when it comes to sodas. And it doesn't look like they're going to stop any time soon.
The newest addition to their line, Ranch Salad Dressing, was interesting to say the least. A taste test of their Lester's Fixins line last year -- which includes flavors such as Bacon, Peanut Butter & Jelly, and Sweet Corn -- made some of us claim we'd swear off the company and their sodas. But their creativity keeps bringing us back, despite how we sometimes feel about the actual taste.
We took a look at their entire line, which is extensive, and decided to give Rocket Fizz sodas a serious tasting. We tasted 18 of their sodas, ranging from not-so-strange flavors like Root Beer Float to more creative ones such as Banana Nut. There was a range of reactions to the sodas from our Taste editors, with notes like "tastes like a cross between grape soda and Bazooka gum" (Radioactive Soda), "UGH. Just UGH" (Watermelon) and "tastes like a Sunkist with cream. Yum!" (Nuclear Orange).
One general consensus was that the Blue Cream soda was a crowd pleaser -- its Mighty Mouse label was a definite bonus. But the real winner of the bunch was the Black Licorice. While you do have to be a licorice (or Sambuca) fan in general, we all unanimously agreed that the flavor was spot on and it had just the right amount of sweetness. It's a soda flavor we never knew we wanted, but are happy to know is around. The most detested of all the sodas was the Peanut Butter flavored soda. One editor could only respond with "No, no, no. Foul!"
We also tasted Jalapeno Green Apple, Graham Cracker, Banana Nut, Red Licorice, Mud Pie, Licorice, Marshmallow, S'mores, Radioactive (Mulberry), Watermelon, Martian Poop (Marionberry), Root Beer Float, Rocket Fuel, Cotton Candy, Blue Cream, Peanut Butter, Key Lime Pie, and Nuclear Orange (all with varying opinions).
We've also tried a bunch of natural sodas. Check out how they fared in our taste test.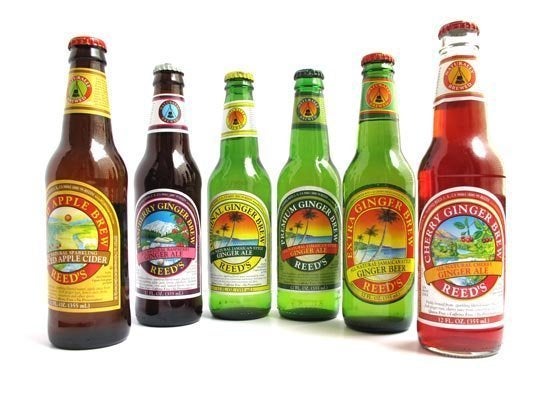 Natural Soda Taste Test
Related