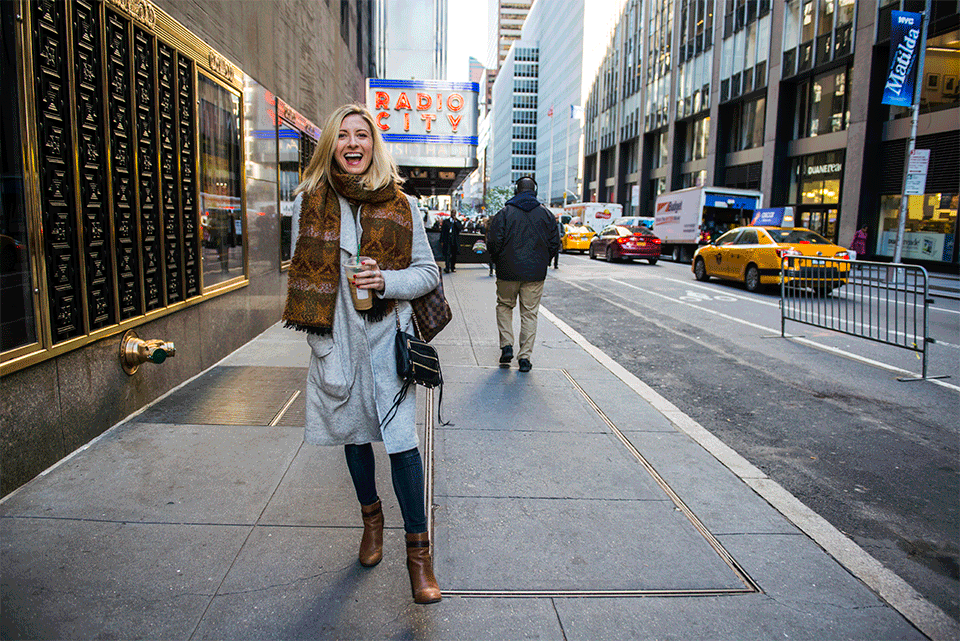 For us mere mortals, the prospect of waking up at 6:30 a.m after a full evening of events is a challenge, to say the least. For Sarah Grooms, a Rockette I am scheduled to spend the day with, it's business as usual.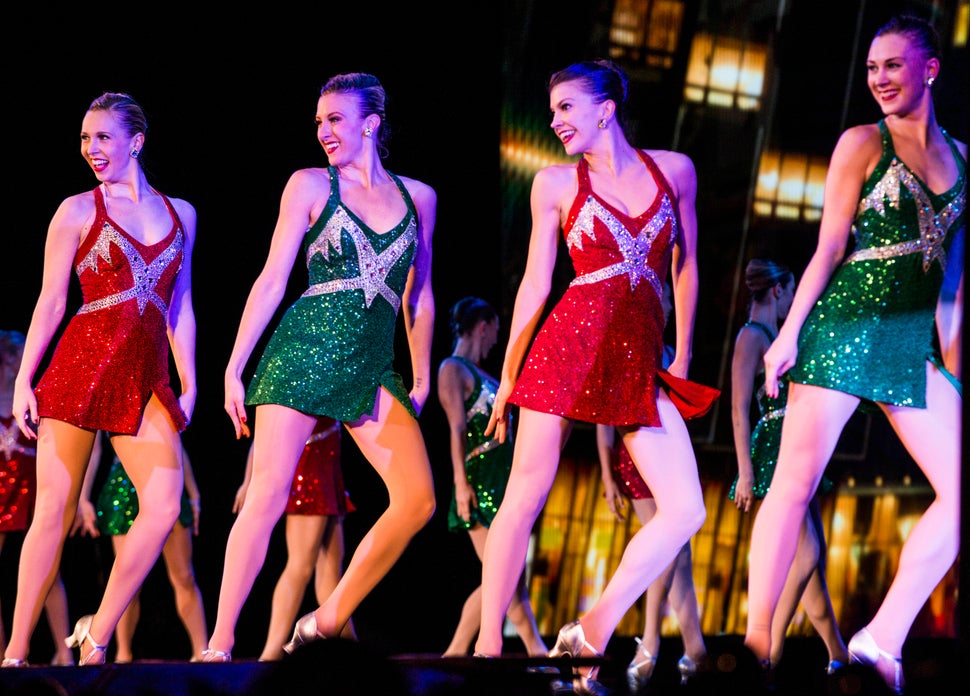 Grooms, along with the elite group of 80 women chosen to be New York City Rockettes at Radio City Music Hall each year, perform as many as four shows in a day during the busy season, with television appearances, photo shoots and hours upon of hours of rehearsal time sprinkled in -- all while maintaining the poise of a professional dancer and a smiling face.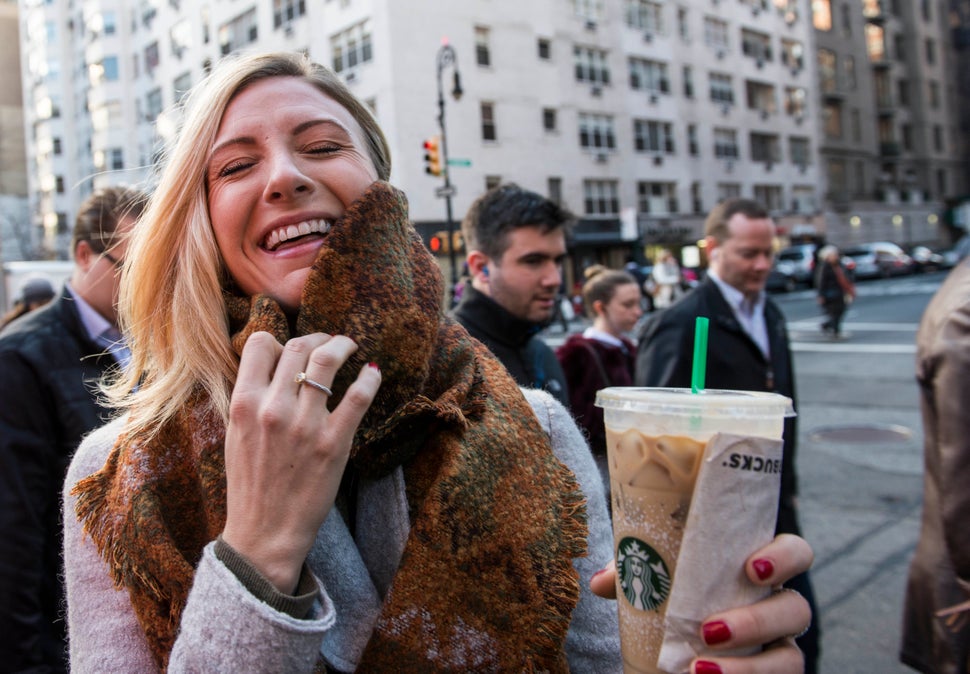 But what are these elusive women really like? You know, when the curtain goes down and they hang up their (eight) elaborate costumes for the day?
As it turns out, they're almost just like us. Grooms, a dancer from Ohio who is currently in her ninth year as a Rockette, nearly proved that sentiment during our day together right as the Christmas Spectacular, now in its 82nd year, is getting into full swing.
We meet Grooms at 8:30 a.m. at her apartment, which is a subway ride away from Radio City. She needs to be there with ample time to get ready before the first show at 11 a.m., so, like any good New Yorker, we pick up a bagel (her favorite during the season is a toasted everything with pepper jack cheese and avocado) and an iced coffee from Starbucks, and we hop on the train to the iconic venue.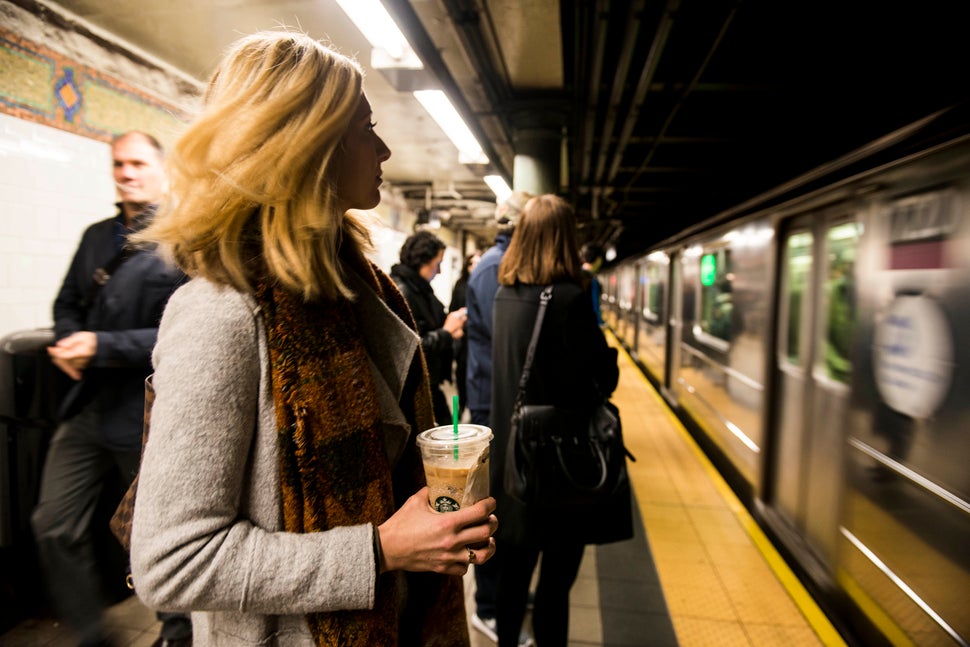 We are escorted upstairs and backstage, which, to my surprise, looks more like a dressing room for an intimate, off-Broadway show than the grandiose "Spectacular." It's homey and a bit cramped, and our presence (including my male photographer) is not exactly un-welcomed, but not met with open arms, either.
I make a joke about how unnatural it is for a reporter and photographer to be snapping away in such close quarters before showtime, and that gets enough laughs to assure me I have voiced something they are quite used to -- and are likely unfazed by, at this point.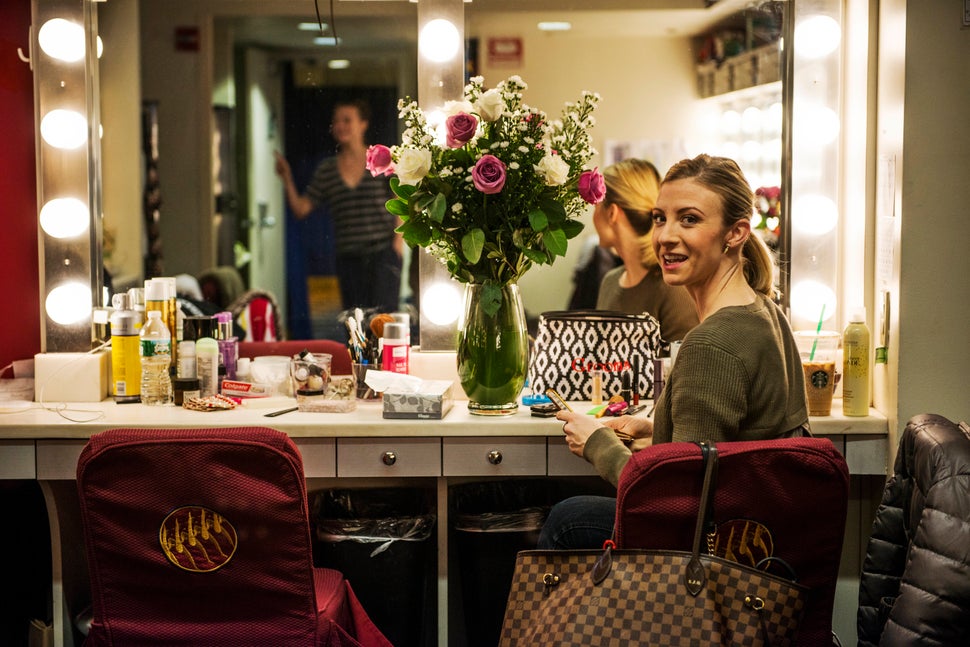 Grooms starts to get ready. The girls all do their own hair and makeup, with hair up in a twist, but are not given rules about wearing the same exact products. "We're free to pick what works with our skin tones, which helps in keeping our individuality," Grooms said.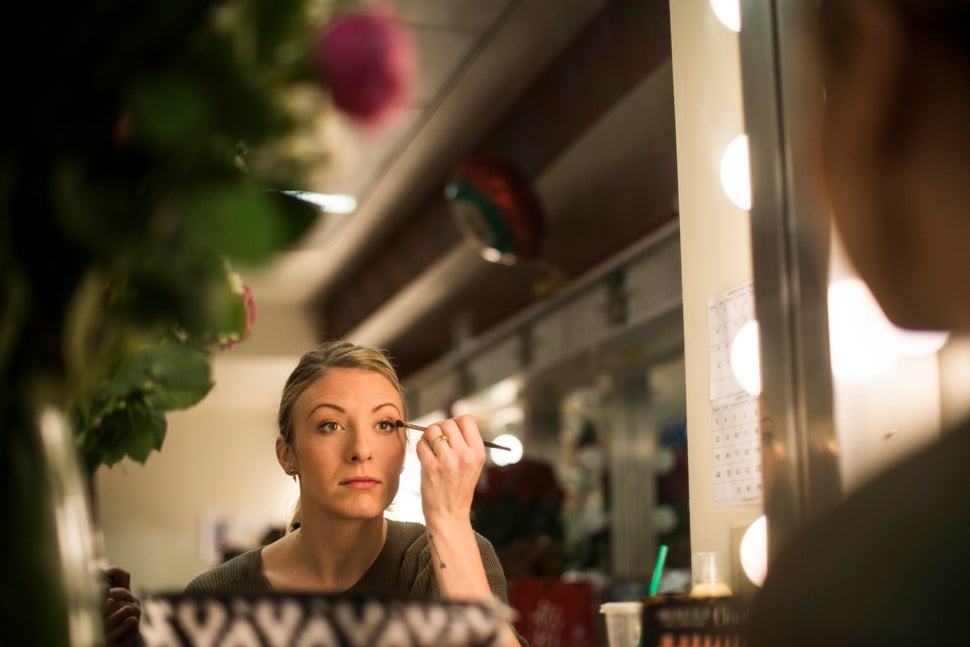 Individuality is a word not often associated with the Rockettes, whose iconic 300-kicks-per-90-minute-show are just as in-sync in person as they are on television, I learn upon watching the show.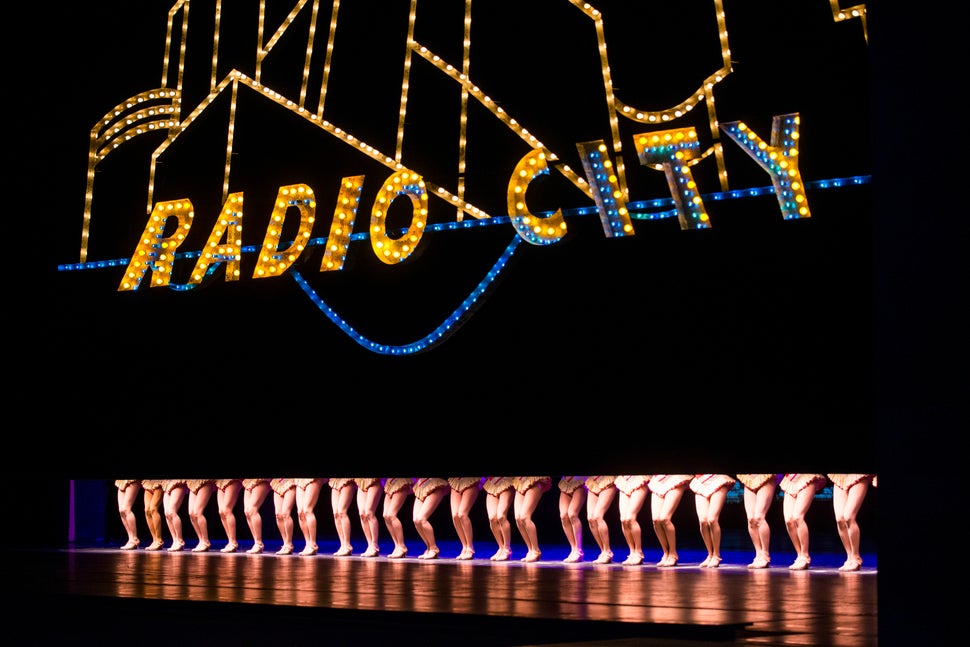 One other thing that gives the Rockettes a sense of uniqueness is their costume selection for the show's finale, "Snow." Like the snowflakes they are meant to embody during the number, each one is a little bit different. "There are six different designs and six different colors, and the straps and extra add-ons are all unique to each Rockette," Grooms said. "Snowflakes are similar to the Rockettes in that we're all very unique, but when you bring us together on stage, we create something beautiful."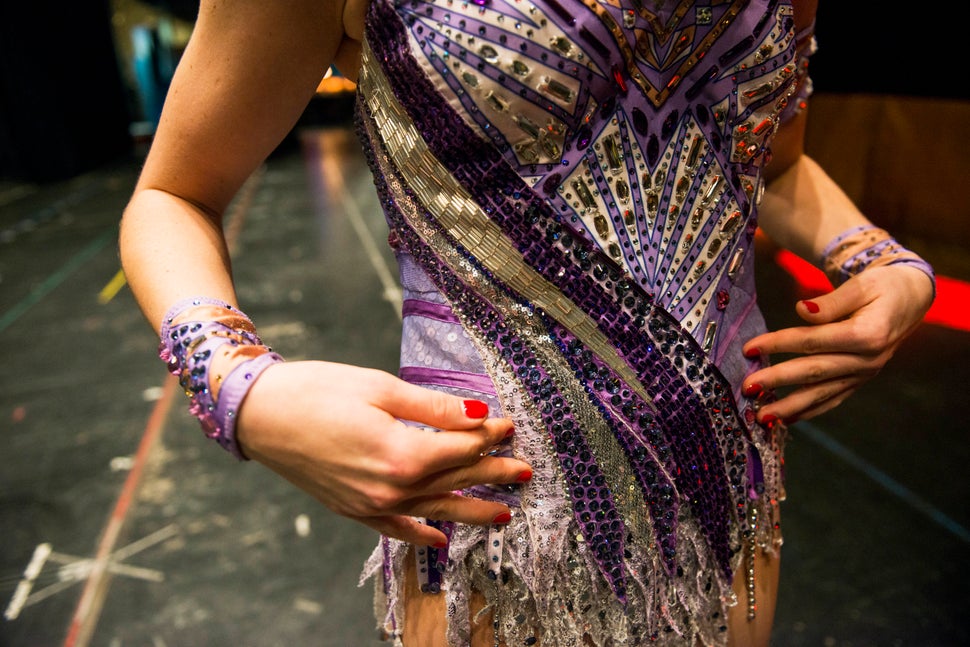 One quick change into "normal clothes" later, and we are just a bunch of normal people on the street amidst the Midtown lunch bustle. This is aside from the fact, of course, that two people in our group are particularly beautiful and wearing full hair and makeup. They are Grooms and her roommate, Natalie Reid, who joins us to eat.
The two live and work together both at Radio City and at the same fitness studio. It's something they admit is "unusual" within the group, but the two can go days only seeing each other onstage. "It just depends on our schedules," Reid explained.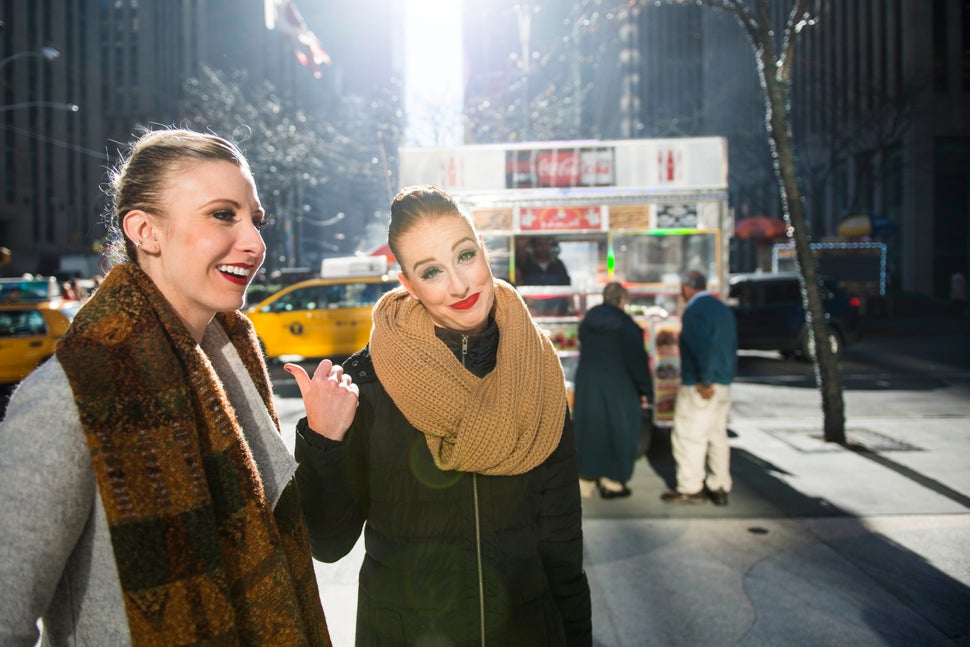 Call times are extremely strict, and the long line we wait in at the trendy, health-conscious eatery The Little Beet means we won't be able to sit and eat together before their next show at 2 p.m.
Thankfully, there's a long line, and we have time to chat about things like the most perfect show day meal: "Pizza," Grooms admits. "People laugh, but it's the best thing to eat between shows. Veggies can make your stomach unsettled, and you need carbs throughout the day."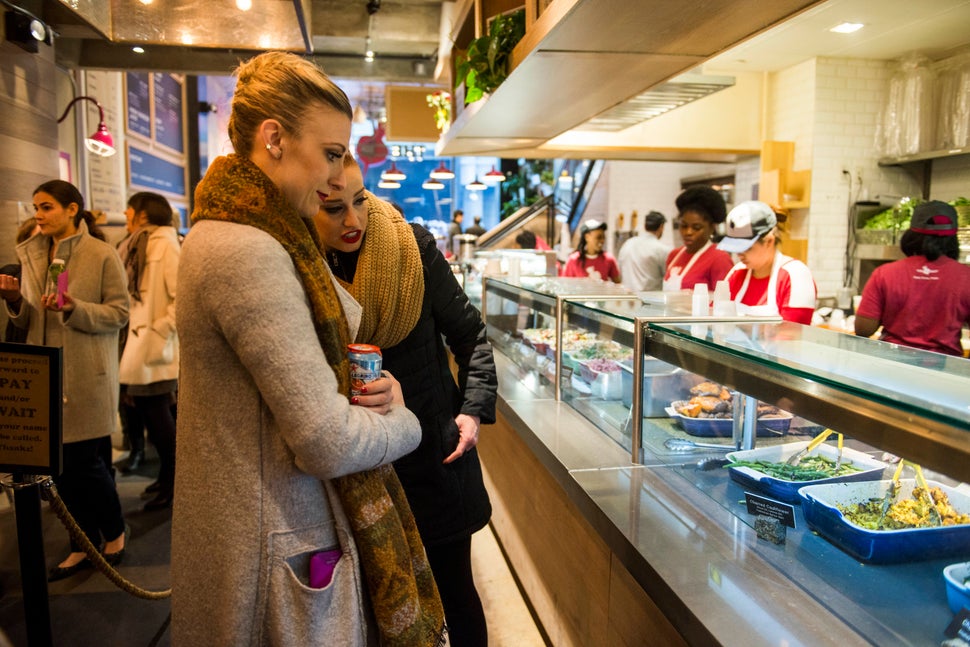 I also learn what they like to do to unwind (watch "Jeopardy"), if their legs are insured ("No") and if being part of the iconic show was always their dream.
Grooms tells me about a particularly full-circle experience she had with a former dance teacher, who, like her, once starred as a Rockette. "When I was 11 years old, I was fortunate enough to visit New York and see my teacher perform at Radio City. A couple seasons ago, I was lucky enough to have the very same teacher visit me along with two of her children at Radio City. I took them on a backstage tour, and my teacher and I got to reminisce on the times we've both had as Rockettes," she said.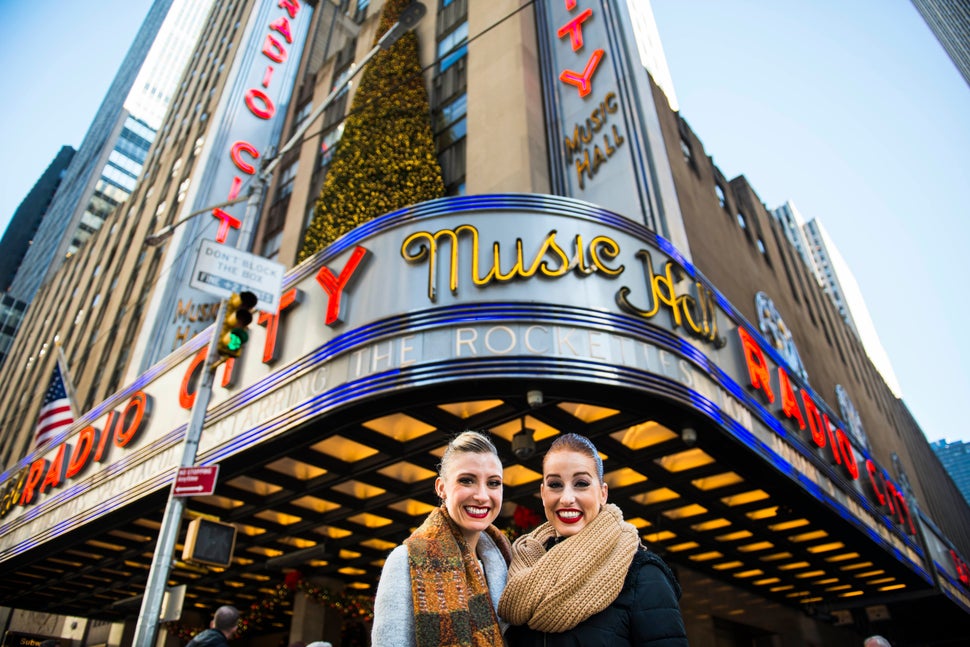 When we meet up again once Grooms is done for that day at 4:30 p.m. and she suggests a stop for doughnuts, I can't help but feel like this isn't really an authentic part of her everyday life. "Oh, it is. A group of us were just here last week for my birthday," she reassures me. "There are so many great little hole-in-the-wall doughnut shops in the city that I'll grab a friend or two and go on a hunt to find the best doughnut in the city."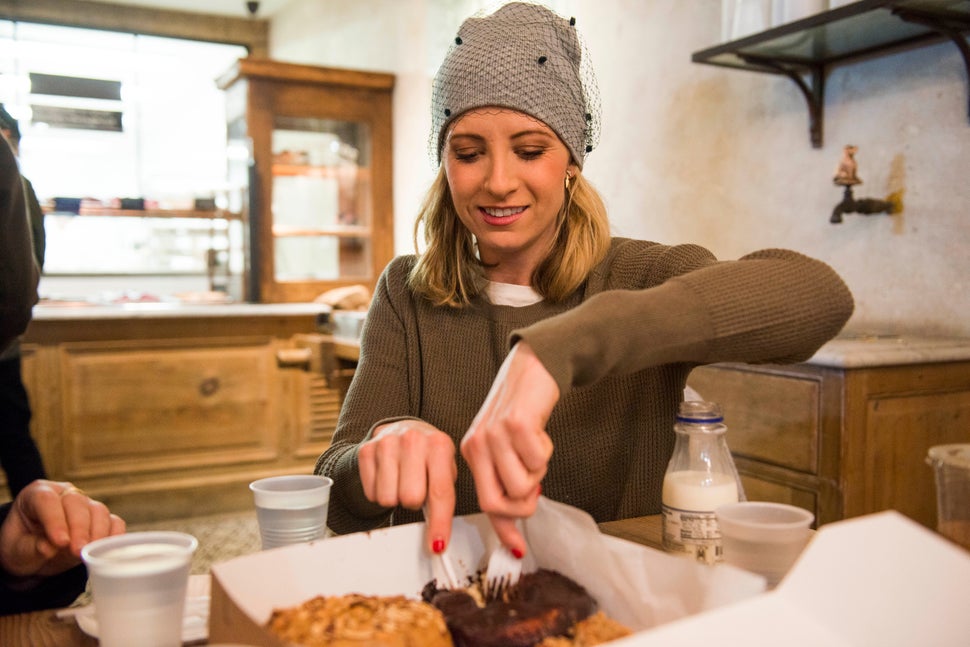 We taste four types of decadent Dough doughnuts she picked out and head out for, what else? A manicure. Grooms tells me she gets gels during the season. With a total of seven outfit changes during the show and sometimes as little as 80 seconds to execute the change, "they get destroyed otherwise."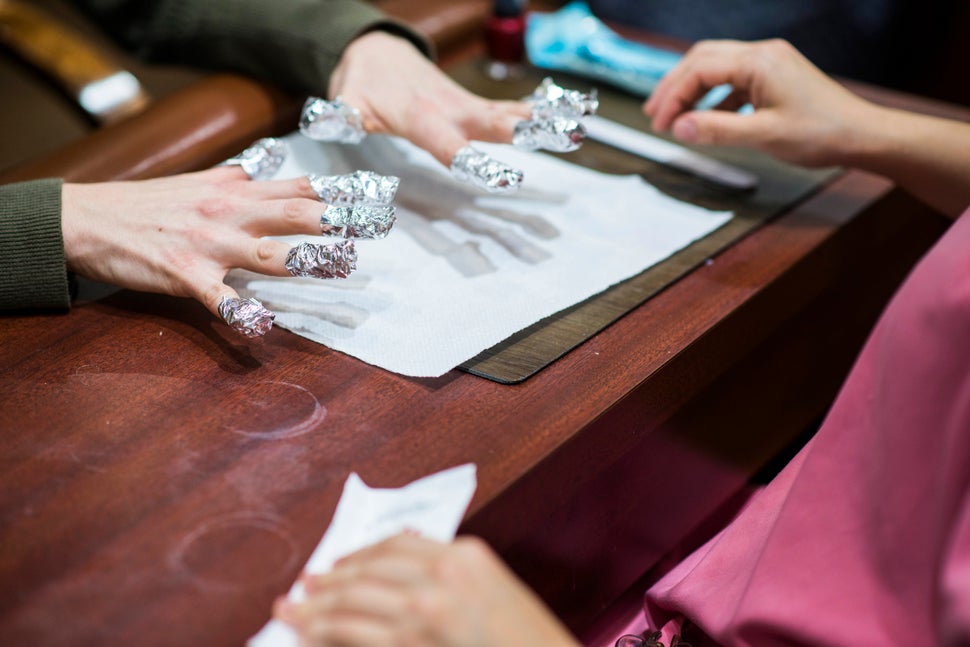 We talk about everything from plans for the upcoming holidays (Radio City hosts both a Thanksgiving and Christmas dinner for the cast) to the dreaded expenses of upcoming weddings we both have next year. And the most challenging part of the job? "The physical aspect," she said. "Rockettes are athletes dripping in diamonds."
By the time we part ways, I've almost forgotten that I'm hanging out with someone whose schedule makes mine look like child's play. That is, until I remember, I'm off to a bar and consequently a hangover the next morning, while Grooms is set to have dinner with her mom and then rest up for another full day, season and year, of crowd pleasing.