Ryan Rolison, a sophomore at Ole Miss, was 15 at the time of the tweet, which he wrote after the results came in on the night of the 2012 election:
"I had no idea what I was talking about, and it was immature of me to post something like that. People know that's not who I am, and I think the Colorado Rockies know that's not who I am."
Rockies general manager Jeff Bridich called the tweet "regrettable."
"If there was some pattern of behavior, then we'd be talking about a whole different topic," he said, according to The Athletic. "But in this world we live in, in this Twitterverse and all this social media, these things are going to happen. Especially when it's fully available to individuals who are not yet adults or thinking like adults."
Bridich told MLB.com that it was "an opportunity to learn a lesson and move on to baseball."
The team's scouting director, Bill Schmidt, told reporters that the team vets the social media accounts of players before the draft.
Rolison, a left-handed pitcher, has not yet signed. The "slot value" for his signing bonus is $2.9 million, although that is not necessarily what he will sign for if he does sign.
Related
Before You Go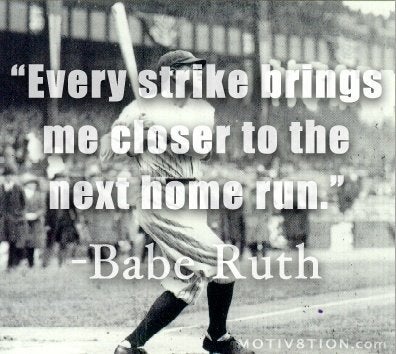 Best Baseball Quotes
Popular in the Community