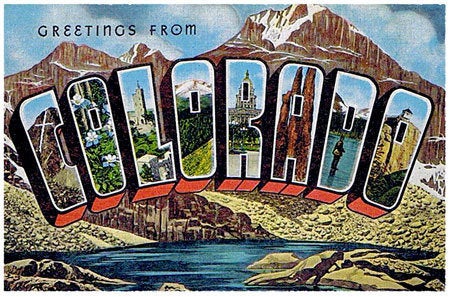 The last time I was in Colorado, it was for the 2008 Democratic National Convention, and the city of Denver struck me as a pretty easy-going place, with friendly locals and cab drivers that basically deserve some sort of humanitarian award. But then someone decided to install a massive statue of the Egyptian God of the Underworld at the airport, and now the whole state has been engulfed by 2010 candidates who have declared war on each other.
Elsewhere, the GOP has two candidates battling it out to determine who will be America's Next Top Person To Run Against Denver Mayor John Hickenlooper To Be Governor Of Colorado. In one corner, we have former 3rd District Representative Scott McInnis. In the other, entrepreneur Dan Maes. And parachuting into the ring, we have Tom Tancredo -- former Representative and real-life David Mamet character (his policy: "Always be closing (America's border)").
Former Republican Congressman Tom Tancredo demanded today that the two GOP gubernatorial candidates drop out of the race.

If they don't, he said he will run for governor as an American Constitution Candidate, a move likely to split the Republican Party in November's general election.
"I honestly can't believe he's doing this right now," Wadhams said. "By creating this false choice that they have to get out now or I get in, is nothing more than Tom following his own ambition."
Wadhams position is that if Tancredo jumps into the race, it will essentially split the conservative vote and pave the way for a Hickenlooper victory. Tancredo believes that this outcome is going to happen anyway if the choices are McInnis and Maes. And so, Tancredo wants the two candidates to follow this insane plan of his -- to save Colorado:
Tancredo called upon Scott McInnis and Dan Maes to commit to leaving the race Aug. 11, just hours following the results of the primary. That way a Republican vacancy committee could appoint a replacement. Tancredo said he doesn't care if the substitute is not himself.
So, the idea is that the two competitors will commit to not running before the primary, then they actually stage the primary, and then the winner will say, "Like I promised Tom Tancredo, I will now quit the race, for some reason!" This does not seem likely to happen!
But as angry as Tancredo is at the state of the gubernatorial race, at least he's fighting his battle with political tactics and hasn't resorted to raining actual blows upon actual people. That may not be the case in the Democratic U.S. Senate primary.
Sparks flew Wednesday at a press conference held at Romanoff's Denver headquarters and attended by members of the Bennet campaign. Romanoff Deputy Campaign Manager Berrick Abramson and Bennet Communications Director Trevor Kincaid clashed in the parking lot after Romanoff finished speaking.
Obviously, this is how I imagine it: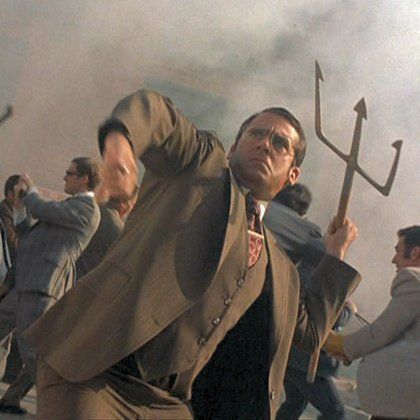 Popular in the Community