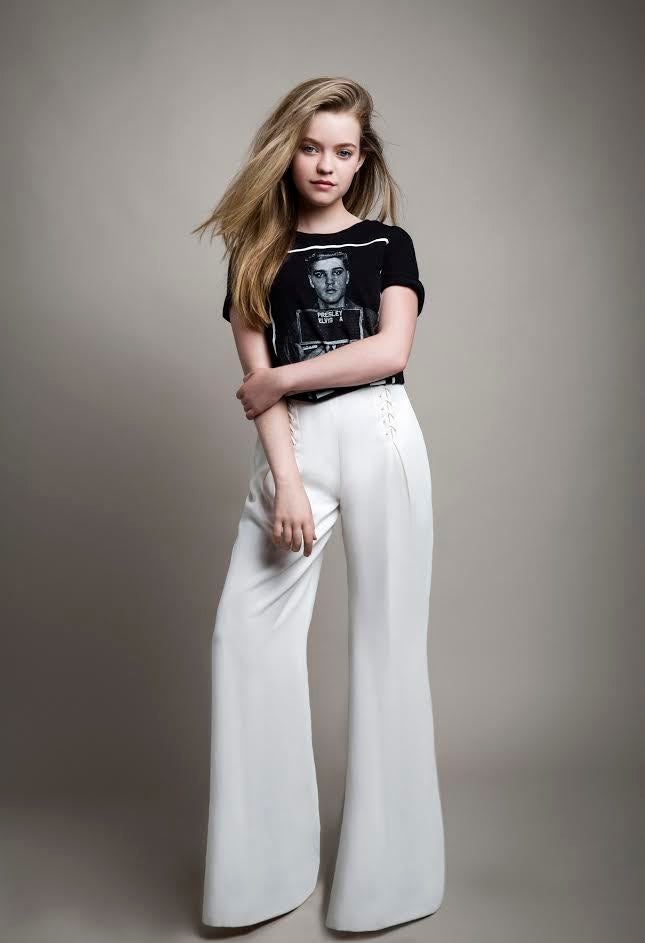 When School Of Rock starring Jack Black hit theaters in 2003, a modern classic was born, spawning legions of fans, a Broadway musical, and skyrocketing the careers of young mega-stars who got their start in the hilarious romp, such as Miranda Cosgrove. Now, the fan-favorite film has generated another successful offspring- this time in the form of a hit television series on Nickelodeon, and similarly to the film, it is already doing the same for the young stars attached- particularly Jade Pettyjohn, who has stepped into the shoes Cosgrove has outgrown.
As Summer Hathaway, Pettyjohn never misses a beat to score the big laughs and always manages to use her charismatic charm to win over audiences. Not even legal age to vote yet, the young talent is already a bit of a seasoned pro, having acted alongside some of the most acclaimed talents in the business like Toni Colette and Brie Larson on The United States Of Tara, and Simon Baker on The Mentalist. It's no wonder she is part of a prestigious ensemble that is already getting rave reviews and have found their way to the Emmy's red carpet, celebrating their nomination for their praise-worthy show.
And next up on the actress' very full plate, she has the widely-applauded coming of age comedy Girl Flu, where she not only leads the film, she also gets to pair up with three more elite talents- Katee Sackoff, Jeremy Sisto and Heather Matarazzo! The film is already garnering major buzz around the festival circuit, and Pettyjohn is quickly adding "critical darling" to her resume as her star rises straight to the top.
With so much on the way for the young actress and School Of Rock only doubling its fan-base for the second season, Pettyjohn took some time to answer some questions about her hot Nickelodeon show, her new film, what else she would love to do and more! Read on!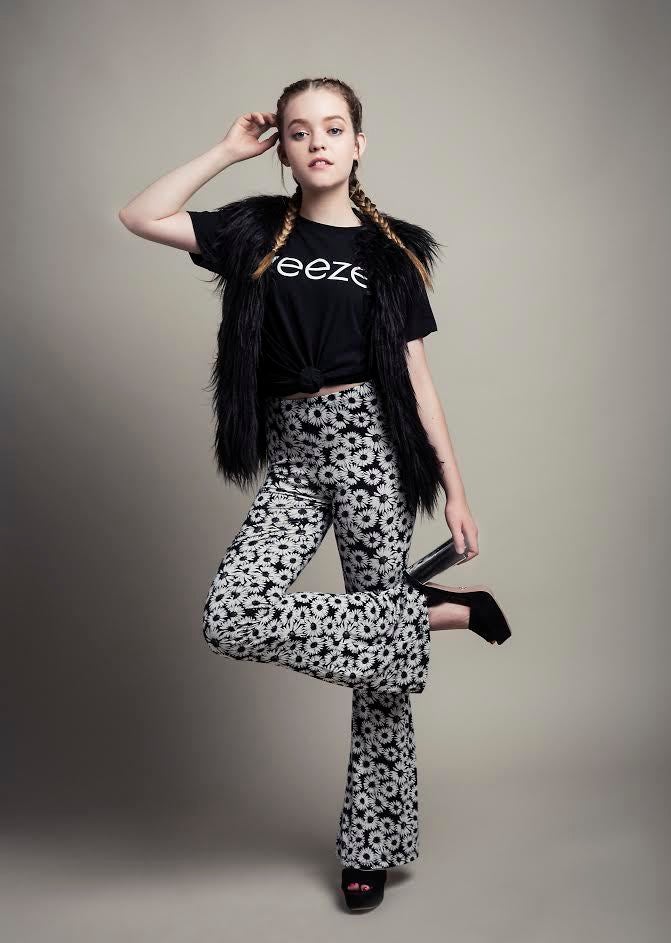 "School Of Rock" is back for its second season and it's really giving Nickelodeon tons of critical acclaim. What can you tell fans a bit about the second season, particularly for your character, Summer?
The second season really explores new relationships and how they grow. The writers have brilliantly chosen topics that almost all pre-teens/teens go through. I think Summer learns a lot from the experiences the band goes through in the second season.
Since it was such a popular film, did you have reservations about how it might be received as a series- particularly filling the roles of characters that were so beloved by such big name actors? Did you ever speak to any of the original stars, or study from them, or did you really want to go into this part and make it fresh and your own?
The original project was such a success and had such brilliant actors in it so I think it's important for the viewers to see the show as its own entity a little bit. We took inspiration from this amazing film, and put our own twist to it as opposed to being a carbon copy. I studied Miranda Cosgrove's portrayal of Summer and then added my own elements to her.
Obviously the rock element is a huge component here, and you are also a singer-song-writer. Can you talk a bit about how you started out musically, and if we might ever be able to expect an album from you?
I was drawn to music at a very young age. I grew up in a very music oriented family. My dad plays bass and guitar, while my mom sings and plays guitar. I just had a drive to create music in some fashion. I am currently in the songwriting phase and working with other artists at the moment. You can expect some music soon though.
How did it feel when "School Of Rock" got nominated for an Emmy for Outstanding Children's Program? Was this your first time going to any sort of award show? How did you prepare?
I was absolutely freaking out! I had never been to an award show like the Emmy's before, so it was a completely new experience for me. I didn't really do much to prepare other than the girly stuff like picking out a dress with the amazing stylist, Arturo Chavez.
You also just worked with an amazing genius, Jason Katims, on his new show, "Pure Genius." Can you talk a little bit about that experience and what we can expect from that show?
I am having so much fun working on Pure Genius! There's not much I can talk about in regards to the plot or my character yet, but I can say that I'm having a blast and everyone involved in this show has been so kind and welcoming. The episode will air sometime in December.
With your career so on the rise and having already worked with so many great names, what other kinds of roles are you looking to play and who would you love to work with?
I want to portray characters who challenge me as an actress and can somehow create an impact on people. You know that feeling when you walk out of the movie theater and think "Whoa, what a great movie," and you are somehow inspired or moved by the people on the screen? I want to do something like that. I would love to work with Wes Anderson, or Sofia Coppola, or maybe Meryl Streep. Actually, all of the above!
And of course, let's talk about "Girl Flu" - which you have been getting rave reviews for as it tours the festival circuit. What can you tell fans about that film and when do you think it might be released for the wider public?
Girl Flu is a coming of age film that shows all of the beauty, chaos and messiness of becoming a woman, and how my character Bird deals with that. I am so proud of this film and all of the people involved in making it. It is currently making its rounds at different film festivals. I will be at the screenings at the Mill Valley Film Festival in Northern California on the 10th and 11th of October and the screening at the LA Femme Fatal Festival on the 23rd. As far as broader distribution, I'm not really sure, but I will keep you posted!
Just like Pettyjohn, Girl Flu sounds like one to watch out for. In the meantime, fans can continue to check out the talented actress and songstress every week on Nickelodeon's critically acclaimed smash success; School Of Rock!
School Of Rock continues Saturday nights at 9PM on Nickelodeon.
For more on Jade Pettyjohn, check out her social media channels!
REAL LIFE. REAL NEWS. REAL VOICES.
Help us tell more of the stories that matter from voices that too often remain unheard.