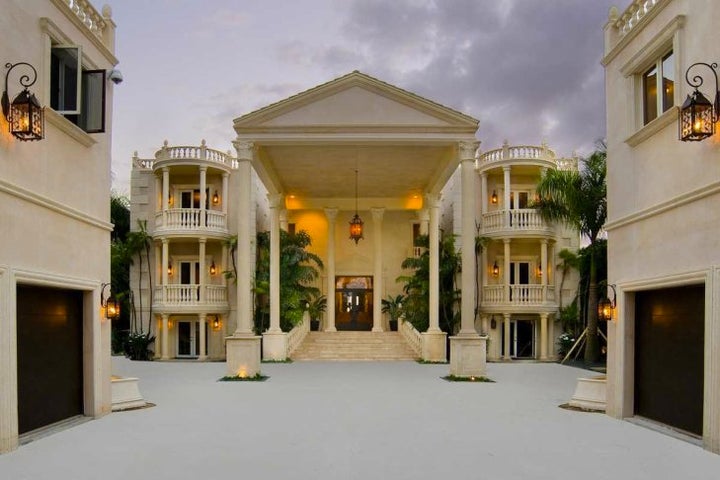 There's nothing typical about AOL Real Estate's House of The Day, and not just because it boasts a palatial 19,000 square feet, waterfront access on Biscayne Bay, an in-house theater and bar, sunken outdoor pool with poolside cabana, and a handy private dock. Or because it sits on Miami Beach's exclusive Palm Island, a man-made oasis of luxury and wealth.
No, 70 Palm Avenue has a special history as former The Roots keyboardist and hip-hop producer Scott Storch's self-proclaimed "drug den," a 9-bedroom, 17-bathroom home base from which music's most unlikely white boy blew $30 million dollars in six months -- a great deal of it straight up his nose, and the rest on trips and toys. "I didn't need a 117-foot boat," he later admitted.
But once Storch fell prey to his addictions -- he's now on the mend, he says -- his Greco-Roman Miami mansion was snatched up at a discount by Russell Weiner, the guy who invented Rockstar energy drinks, and who relisted it for sale within months. The son of conservative talk show host Michael Savage, it's no wonder Weiner's looking to leave the 305: he once attempted to run for office in California supporting a ballot initiative that would eliminate bilingual education in public schools.
So the notorious digs at 70 Palm are still on the market for $20 million, a whopping $13.25 million more than Weiner paid in 2010 after Scott lost it to foreclosure. With quick house-flipping expectations thathigh, it seems like everyone involved is on drugs.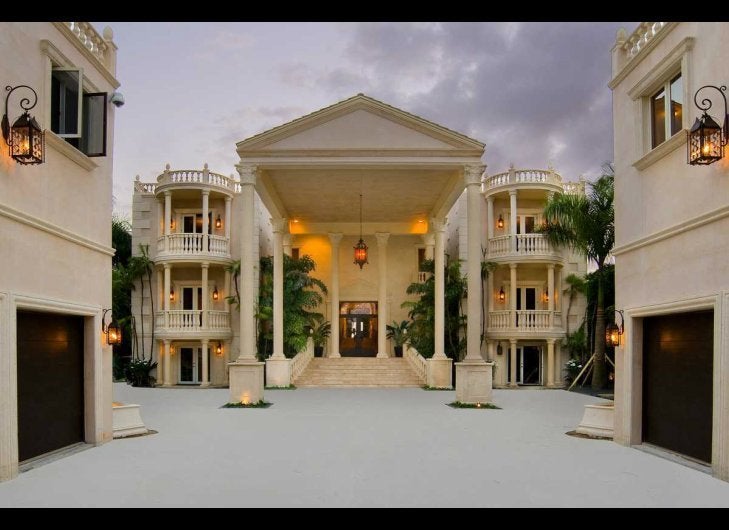 70 Palm Avenue, Scott Storch's Former 'Drug Den'