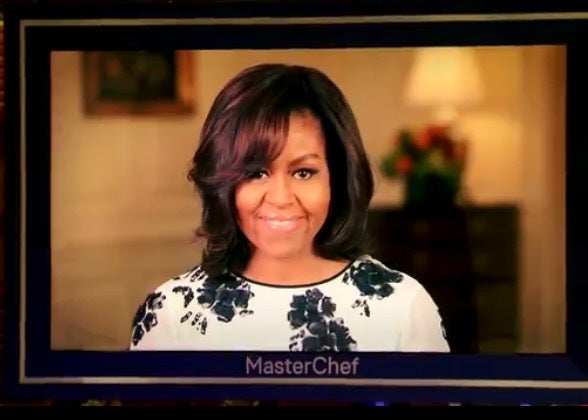 The talented mini-chefs of MasterChef Junior get a mystery box challenge from former first lady, Michelle Obama this Thursday, March 16th on FOX. The family-friendly show is in its fifth season and going strong. Hosts, and world- renowned chefs, Gordon Ramsay and Christina Tosi guide the aspiring young chefs with the perfect mix of honest critique and encouragement.
When Michelle Obama appears, the fourteen culinary contestants are surprised by the former FLOTUS and can hardly contain their excitement. It's refreshing to see young kids get truly excited by such an inspirational figure.
This new episode was taped last year during Mrs. Obama's tenure in the White House. She reveals the healthy challenge, and wait until you hear what the once-in-a-lifetime prize will be for the winner. The winning junior chef gets invited by Michelle Obama personally to attend the annual White House state dinner.
"I'm like, about to die. R.I.P me. Oh my God, I mean Michelle Obama is a Wonder Woman and I look up to her so much. She is my idol," young chef Jasmine says.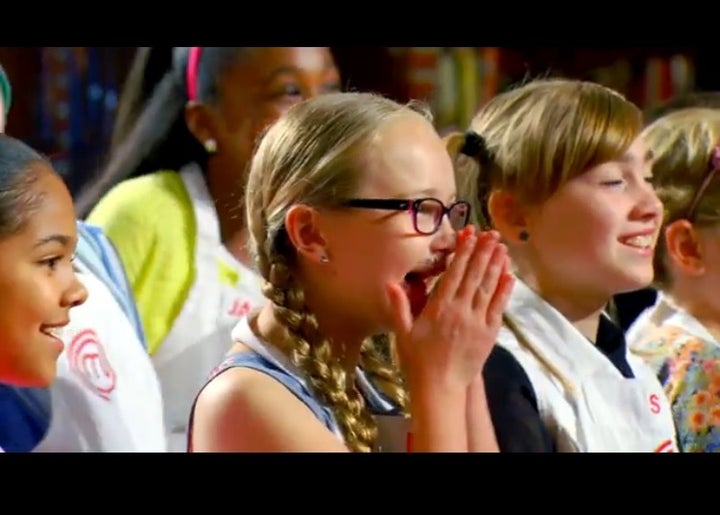 The always poised former first lady explains the challenge inspired by the White House garden. "For your mystery box challenge, I'm asking all of you to come up with an original recipe that's healthy and follows the MyPlate symbol, filling half your plate with fruits and veggies and the rest with whole grains, lean protein and dairy."
Mrs. Obama declares her passion for making sure kids have nutritious food to grow healthy. One adorable little participate is less enthralled than the other kids about the veggie proposition. "Michelle Obama wants me to cook vegetables. Not happening," he says. I don't like vegetables. They're evil."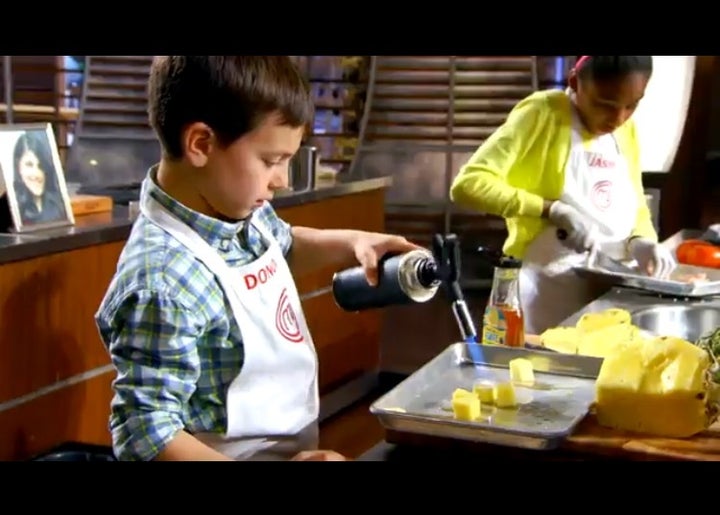 The first family meets the Modern Family when Julie Bowen from the hit television show, Modern Family gives the next challenge. Guest judge, Julie is well matched with announcing the contestants' task of creating a dish in honor of their mothers.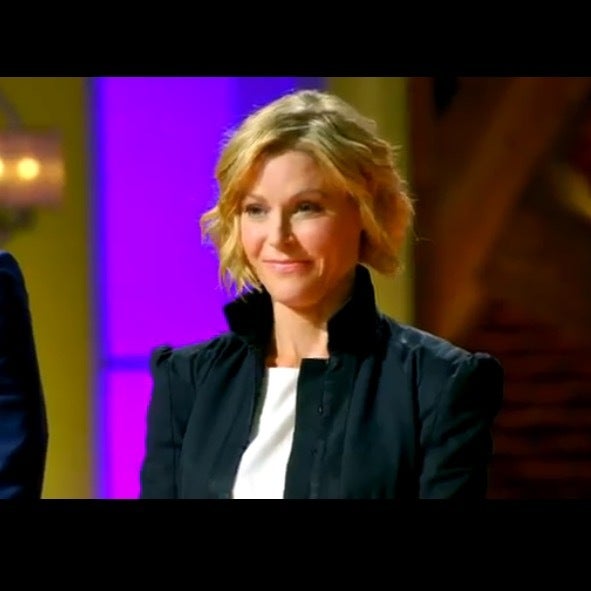 After speaking to MasterChef Junior executive producer and showrunner, Robin Ashbrook, it's apparent that this refreshing series celebrates hard work, fresh food and bringing families together.
"We do take our platform seriously and try to deliver the message that good clean food is essential to kids," Ashbrook says.
Robin also states that the goal of MasterChef Junior is about getting kids to want to go into the kitchen and to also inspire families to cook together. "It's a genuine platform to make some kind of difference and for the future of these kids and for the families of America." How refreshing.
Robin promises more very special guests in upcoming episodes and that this season's finale is possibly the biggest and greatest finale they've ever done.
So, tune in to watch these talented and inspiring budding chefs create edible masterpieces and make America cook again.