Is it possible to have too much comedy? Festival Supreme seems to be insistent on testing that limit, adding a fourth stage this year. The third annual Festival, which took place at the Shrine Auditorium in downtown Los Angeles, was chock full of comedians, sketch acts, rock bands, and oddities this past weekend. Even with Jenny Slate, Good Neighbor, and Adam Devine dropping out, Supreme lords, Jack Black and Kyle Gass would never let the crowd down, and quickly replaced them with Reggie Watts, Henry Rollins, Greg Behrendt, Bill Burr and Tig Notaro. This added to an already jam-packed schedule, which created some conundrums. Who do you watch? Who do you leave behind? It was a veritable comedy Sophie's Choice.
The event kicked off with one of the standouts of the day, the goofy and absurdist sketch of 2 Headed Dog. Dave "Gruber" Allen encouraged the crowd to take as many photos as we liked because there were no rules. The anarchy that followed fit that attitude. Notable sketches included a KXLU college DJ played by Craig Anton and Sashay, the most disturbing cowboy freestyle strip revue you'd ever be forced to see up close. The boys bumped and grinded on everyone, breaking the fourth wall and smashing personal space boundaries.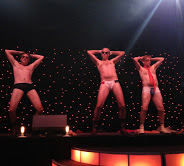 "Yeah, Sashay is one of the greats. No one sees that coming," mentions Mark Fite, the MVP of the Festival, who performed in two shows during the day. The men of the Dog: Jim Turner, Mark Fite, Anton and Allen, site Jerry Lewis, Don Knotts, Smothers Brothers, Monty Python and Sir Francis Bacon as some of their influences, which is a kaleidoscope that can be seen in their work. When asked when he knew he was funny, Gruber replied, "I don't know that I am? I am happy to hear it. In fourth grade, my teacher told my parents I was 'fresh and rude'. Maybe it all started then."
Mark Fite joined Toby Huss, star of the hit AMC series Halt And Catch Fire, for his lounge act, Rudy Casoni. Huss picked up a cassette of Sinatra in a bargain bin in his early twenties and became a fan of the late singer but has managed to put a bastard spin on it for his alter ego persona, Casoni. Backed by the Andy Paly orchestra, Huss crooned Frank-styled tunes from a saltier Sinatra if he was all id.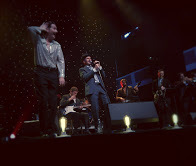 Music was a theme of the day even Neil Hamburger got in on the act, warbling Standing On The Corner as a finale to his Catskills call and answer groaners. Neil, who was backstage picking up pointers by watching the Lampshades, mentioned he was going to stick around to check out Jack and Kyle's foray into jazz music. He then added that in the upcoming 2016 election, he would be voting for the best presidential candidate... Neil Hamburger.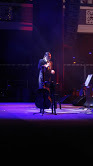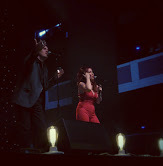 Amy Poehler joined Jack Black on stage, looking like Penny Lane fresh from rehab and talking about how the road can burn you out. She, too, got musical and torched Bette Midler's The Rose, but not before getting into it with a fan in the audience. "Why don't you go stand next to the guy you are going to emasculate all night?" The biting, take-no-shit attitude that seeped through the cracks in the essays of her book, shone through during her set.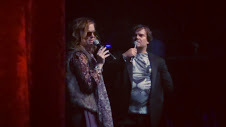 Nathan Fielder was also taking no shit from the audience if they were planning on taping the secret preview of his new Comedy Central episodes. A fact he pointed out by stationing several employees with fire extinguishers and water cannons to take out any offender with an iPhone. Nathan asked a volunteer from the audience to test out this theory and blasted the guy until completely soaked. Feeling a tad guilty, Nathan offered the poor soul a change of clothes from Goodwill and a sheet to change behind. As the guy changed onstage, Nathan awkwardly interviewed him about himself, only to later reveal the outfit was a Defund Planned Parenthood shirt and horrible jean shorts. Prank successful.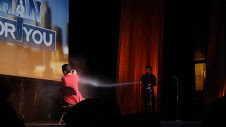 The musical comedy blend of Bring The Rock was a highlight of the day. Hosted by Greg Behrendt, who created the show at Largo many years ago, the show consists of a comic telling a rock related story and then a backing band playing the corresponding rock song. The band in question for Festival Supreme just happened to be Veruca Salt, who happened to open with a ballad version of Straight Outta Compton, so anyone who missed this show was really out of luck.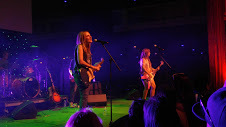 Tig Notaro told her hilarious story about sharing the best Rolling Stones song with the coolest kid in school, and was backed up with a rendition of "You Can't Always Get What You Want". Bill Burr talked about his run-in with Sebastian Bach and buttoned it by jumping behind the drum kit for a version of "If You Want Blood, You Got It".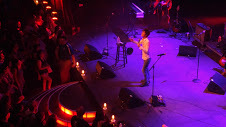 It was near impossible to watch all of Bring The Rock and catch the spoken word of punk rock icon Henry Rollins. But the biggest comedy cluster fuck gauntlet was about to begin. The overlap of Tenacious D, vs. Andrew W.K., vs. Mystery Science Theater 3000's takedown of Godzilla, vs. Tim Minchin vs. Kids In The Hall, vs. The Darkness. Plus Brett Gelman was marrying couples and shutting down hecklers in the wedding chapel, which should have been a separate comedy festival in of itself. So much goodness going up against each other hardly seemed fair. The only upside of this was the miles logged on the Fit Bit.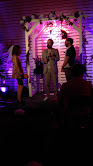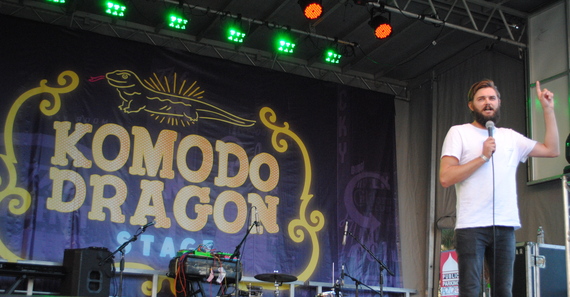 The Darkness never disappoints, and their Festival Supreme set was no exception. Part Queen, part KISS, part Clockwork Orange droogies, Justin Hawkins and the guys put on a spectacle of a show and rocked out hard. While the theatrics may be comedic, the songs are fantastic and stand out on their own.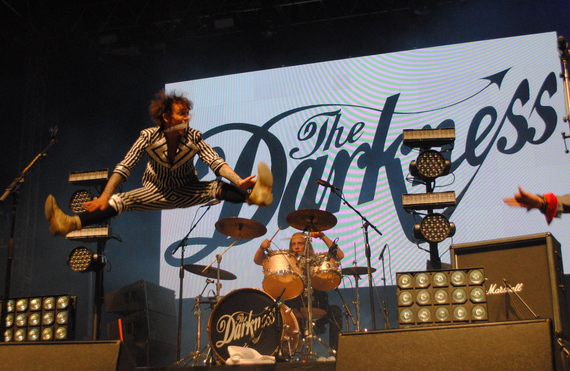 Across the Expo, Tim Minchin who mentioned he would have liked to have seen the Darkness had he not been scheduled opposite them, gave a nod to the lads by playing a little bit of "I Believe In A Thing Called Love" in the middle of his set. Other noteworthy Minchin songs were Woody Allen Jesus and Prejudice. Minchin's smart, arch and satirical lyrics are the kind made to collect Grammys and Tonys. If there were comedy awards as lofty he would sweep up those as well.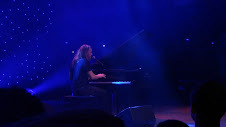 The reunited Kids In The Hall were decidedly older and darker than their younger cherubic TV days. Big cheers rang out for Scott Thompson, who did a piece about talk show hosts being outraged about bullying, but excited because "'transsexuals are so much more chic than sissies." Dave Foley's psyche was on parade as he monologued about his great attitude towards female menstruation, which he likened to raging rapids, plus sketched about his imaginary girlfriend cheating on him, and not wanting to take care of a hateful baby. The top sketch was about a haughty restaurant serving locally sourced kangaroo, which would not allow a woman to call a tart a pie. The Kids' set could best be summed up by Scott Thompson, who archly said, "Don't worry, it get's bitter."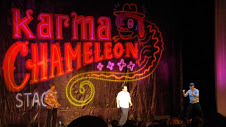 The end of the day, stuffed with comedy like little lol drug mules, people made their way toward the exits while the bleats of Die Antwoord burst everyone's eardrums. The visuals onscreen strobed a porn version of the Pixels movie, the music sounding not unlike what would happen if Kanye went to clown college.
All in all a fantastic Festival Supreme, but with so much comedy, KG and Jaybles may want to go the Coachella route and make this a three-day event.
REAL LIFE. REAL NEWS. REAL VOICES.
Help us tell more of the stories that matter from voices that too often remain unheard.