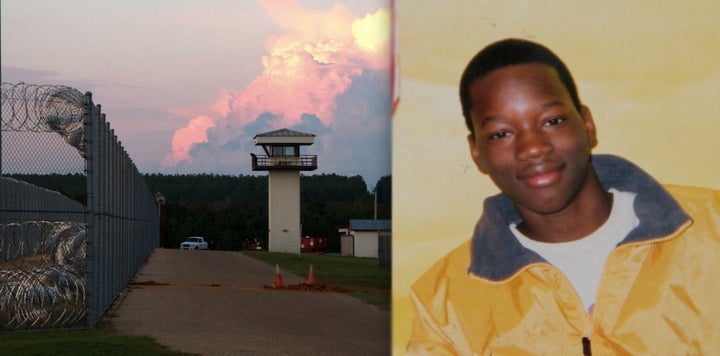 MONTGOMERY, Ala. -- Late on the night of August 4, 2010, a badly beaten young man arrived at the trauma ward of Jackson Hospital here. Although the patient was hardly a flight risk, security was tight and prison guards crowded into the emergency room as doctors began treatment.
The patient's limp body spoke to the savagery of an assault that had left deep contusions on his legs and torso, and inflamed knots bulging from his head and face. He was unresponsive, with fixed and dilated pupils, and doctors quickly diagnosed a traumatic brain injury. Only a ventilator kept him alive. He never regained consciousness and died the next day.
His name was Rocrast Mack. An Alabama prison inmate, his death at age 24 came at the hands of six corrections officers, who took turns battering him with their fists, feet and batons in retribution for a minor altercation with a female guard earlier that night, according to witness accounts and prison records.
Civil rights advocates call Mack's death an avoidable tragedy, the inevitable product of a profoundly dysfunctional state corrections system in Alabama that ranks among the very worst America has to offer.
It is a system flooded with low-level drug offenders like Mack, who was sentenced to 20 years behind bars after pleading guilty to selling $10 worth of crack cocaine to an undercover cop in 2009.
Alabama is also emblematic of a broader problem facing America's prison system: In many states, there simply isn't enough room to hold all of the people who are incarcerated. Against that tableau, inmates often born and bred in hard luck circumstances now find themselves mired in a loop of violence that extends from the street and into prisons themselves.
Yet even in a nation that has little to boast about in terms of prison efficiency and quality, Alabama stands out for what appears to be the sheer brutality and freewheeling nature of its corrections system.
Starved of funds, the state's aging prisons suffer from the worst overcrowding in the nation, operating at an average of 190 percent of their design capacity. Ventress Correctional Facility, where Mack died, is an outlier even by this standard. Built in 1990 and designed to accommodate just 650 men, the facility now holds 1,665 prisoners -- more than 255 percent of its capacity.
Alabama has not ignored Mack's death. Last month, more than a year after it occurred, the Alabama attorney general charged the ranking officer at the scene, Lt. Michael A. Smith, with intentional murder for the beating.
The charge, which could put Smith behind bars for life, is unusual. Even when excessive force is alleged after an inmate death, prosecutors rarely bring charges above manslaughter or negligent homicide, according to Gene Atherton, a former prison administrator and consultant on use of force in prisons and jails.
Federal prosecutors have also taken action. On Nov. 18, the Justice Department said a junior officer involved in the assault, Scottie T. Glenn, had pleaded guilty to two felonies: violating Mack's civil rights and conspiring with fellow officers to cover up the assault.
Civil rights advocates welcome the charges, but say they don't go nearly far enough. What is truly needed, they say, is widescale reform to alleviate brutally harsh conditions that foster violence by inmates and guards.
"What happened with Mr. Mack is almost predictable," said Charlotte Morrison, a senior staff attorney with the Equal Justice Initiative, a prisoner legal assistance group based in Montgomery.
It is not just independent groups calling for reform. Conditions are so dire that senior Alabama lawmakers recently warned fellow legislators that the prison system risks seizure by the federal courts and a mandatory mass release of inmates. In California, when the Supreme Court recently ordered the release of 30,000 inmates on constitutional grounds, the state's prisons had an overcrowding rate of about 170 percent.
"Alabama is facing a crisis with its prisons -- too many inmates and not enough beds," Cam Ward, the Republican chairman of the state senate's judiciary committee, wrote in an editorial in the Birmingham News earlier this month.
Severely overcrowded, underfunded and understaffed, the state's prisons have become incubators of disturbing levels of inmate-on-inmate violence, according to prisoner advocacy and civil rights groups that work in the state. Equally troubling is a sharp rise in allegations of brutality by Alabama corrections officers, these groups say.
"We've seen a dramatic increase in the number of complaints coming into our office concerning guard-on-inmate assaults," said Bryan Stevenson, executive director of EJI. "Physical assaults of inmates by guards have become an accepted part of the culture in a lot of Alabama prisons."
Facilitating the abuse are outdated standards for monitoring guard and inmate interactions -- video cameras, common in most state and federal prison systems, are rare in Alabama, for instance -- and follow-up investigations after assaults that are haphazard at best, critics say.
Such shortcomings in oversight allow problem officers to operate without consequences until they inflict a catastrophic injury on a prisoner, as in the case of Mack, according to Sarah Geraghty, senior staff attorney with the Southern Center for Human Rights, an Atlanta civil liberties group that works extensively in Alabama's prisons.
"The department has been on notice a long time that they have a serious problem with how they investigate reports of brutality," she said. "Their approach has been to bury their heads in the sand."
State officials readily acknowledge problems with staffing and overcrowding, but adamantly reject charges that Alabama's prisons are rife with violence and abuse.
In an interview with The Huffington Post, Richard Allen, the prison commissioner at the time of Mack's death and now Alabama's chief deputy attorney general, described the prison system as "very well-run."
"I don't think our prisons are different from any other system in the country," Allen said. "Alabama is maybe less violent than other facilities."
Allegations of widespread inmate abuse are simply not believable, he added. "Prisoners have been known to exaggerate," he said.
Allen described the fatal assault on Mack as "a tragedy," but said an internal investigation by the department of corrections had found no evidence of other wrongdoing by officers at Ventress Correctional Facility.
The review was conducted by James DeLoach, the department's senior official for operations, who personally briefed Allen on the findings, Allen said. DeLoach refused repeated requests for an interview and declined to answer questions by email or provide a written statement.
"In Mr. DeLoach's judgment, it was an isolated incident and was not part of a broader problem," Allen said. "He looked into it."
An examination of the records and documents surrounding Mack's murder sharply contradicted the apparent conclusion by the Alabama Department of Corrections that it was an isolated event.
To the contrary, court records and other documents demonstrate that both agencies overlooked clear signs of escalating violence by guards at Ventress in the period before Mack was killed.
In particular, documents reveal numerous excessive force allegations against Lt. Michael Smith, now charged with murder, and other guards at Ventress. It is a pattern that prison officials and the Alabama attorney general's office either did not recognize at all or failed to take any serious steps to address.
Court records show that Smith became a familiar face to the Alabama attorney general's office between 2009 and 2010, a period when the state vigorously defended him in three separate federal brutality lawsuits filed against him by Ventress prisoners.
All three complaints contain documentation of serious unexplained injuries to the prisoners and were deemed credible enough by a federal judge to withstand repeated attempts by the state to have them dismissed without trial. (One suit was recently dismissed on technical grounds; the other two remain pending.)
Smith had been investigated by the Alabama Department of Corrections for brutality in a fourth case, according to a deposition in a federal lawsuit, before being promoted to his supervisory role at the prison. The corrections department declined to share details of the allegations or the investigation into them.
After the multiple brutality complaints were described to Allen, the former commissioner, he revised his statement. "At some point I was informed that Smith was the subject of other allegations," he said. "I was not aware of that at the time of the alleged murder."
But charges of abuse at Ventress go well beyond a single rogue officer.
Lawsuits, interviews, sworn affidavits and inmate letters all describe a poisonous atmosphere at the prison, where guards -- several under Smith's command -- allegedly beat and abused inmates who crossed them with little apparent concern for the consequences.
Some brutality claims are supported by records of injuries and sworn statements by inmate witnesses. Others are simple handwritten cries for help. In their totality, they paint a disturbing picture of lawlessness at the facility in the time preceding Mack's death.
"The environment is very scary at the moment," Lavaris Evans, then 21 and serving three years at Ventress for an $1,800 credit card theft, wrote to a prisoner assistance group in April 2010.
"Today they beat a real close friend of mine until he was knocked out," Evans continued. "He's beat very badly to the point that he can't open his eyes."
"If there's any way you can get me far away from here," he wrote. "Please help me."
Allegations of widespread inmate abuse at the prison are further bolstered by a sworn statement made by Paul T. Costello, a Ventress guard, filed in late October in U.S. District Court in Montgomery in response to an inmate lawsuit.
The document indicates that in July 2009, a group of Ventress guards, including two senior officers, witnessed Smith's violent assault on an inmate, then falsified internal reports and perjured themselves in federal court by denying their involvement in the incident.
Bryan Stevenson of EJI said the officer's statement "clearly establishes" a history of abusive behavior by officers at Ventress before Mack's death. "It makes a statement that the violence against Mr. Mack was an isolated incident not credible."
"Many officers clearly thought they could act violently toward prisoners with impunity," he added. "That develops when repeated acts of unauthorized use of force go unpunished."
Reached by phone, J.C. Giles, the Ventress warden, refused to answer any questions about violence at the facility.
Brian Corbett, a spokesman for the Alabama Department of Corrections, declined to respond to allegations of systemic abuse at Ventress, citing an ongoing investigation by the FBI and Department of Justice.
"We, therefore, are unable to comment or release any additional information regarding this incident due to continued criminal and civil investigations," he said.
Allen, the former commissioner and current chief deputy attorney general, also declined to comment on the allegations of broader violence at the facility. "There is nothing I want to say," he said.
But the state's overall policies regarding violence and inmate abuse in its prisons were made amply clear over the past two years, during litigation of a federal class-action suit filed on behalf of inmates at Donaldson Correctional Facility, a maximum-security prison east of Birmingham.
The prisoners were represented by the Southern Center for Human Rights, which hired Steve J. Martin, a nationally-recognized corrections expert and the former general counsel for the Texas Department of Corrections, to review practices at the prison.
Martin, who has worked as an expert for the U.S. Department of Justice's Civil Rights Division and served as federal court monitor in seven prisons and large metropolitan jail systems, found extreme levels of violence and use of force practices at Donaldson that were "far out of the mainstream," he said in an interview.
Beatings with batons were common, and even incidents that left inmates seriously injured were poorly documented and investigated, he said.
"There is a disturbing level of staff-on-inmate violence at Donaldson, much of which is not investigated or questioned," he wrote in a report submitted to U.S. District Court in Montgomery.
In at least once instance, he found, the violence had had fatal consequences. In 2005, guards at Donaldson beat a mentally ill prisoner to death, in an incident with clear parallels to the killing of Rocrast Mack.
The inmate, Charles Agee, 40, a diagnosed schizophrenic, was repeatedly struck in the head with batons and punched in the stomach by several officers after he swung a plastic chair at a guard, causing him to stumble and sprain his ankle, internal prison reports show. Carried bloody and unconscious to a medical station, Agee was thrown forcefully into a chair, causing him to pitch forward and strike his head on a wall, a prison nurse later testified.
He went into a seizure and died a few minutes later. A coroner ruled the death a homicide after an autopsy found four broken ribs, a punctured lung and a lacerated spleen, and determined he died of massive internal bleeding. But no criminal charges were ever filed, and the officers involved kept their jobs, court records reveal.
In 2009, the state settled a civil rights lawsuit filed by Agee's family for an undisclosed sum and without admitting wrongdoing.
Yet despite the class-action suit's allegations of widespread guard-on-inmate violence, the Alabama Correctional Organization, a professional association representing hundreds of Alabama prison guards, including 25 Donaldson officers, filed a highly unusual brief in support of the prisoners' case. (Alabama corrections officers are not represented by a union.)
"Without intervention and relief, a number of prisons in the system, including Donaldson, can appropriately be characterized as a ticking time bomb," Lloyd Wallace, the group's president, and a captain at a nearby maximum-security prison, wrote in the brief.
The plaintiffs sought assistance in the suit from the Justice Department's civil rights division, which enforces federal laws protecting prisoners' rights. But the agency, which has taken no substantial action on inmate abuse or prison overcrowding in Alabama for over a decade, declined to intervene.
A spokeswoman for the Justice Department said the agency was "aware and reviewing the allegations" of endemic violence and inmate abuse in Alabama's prisons.
In April, the state settled the prisoners' class action suit by pledging to provide higher staffing levels at Donaldson and more thorough investigations into allegations of guard brutality, among other improvements. But the facility remains seriously overcrowded, and the state is under no obligation to apply these modest reforms systemwide.
Geraghty said the decision to settle the case was a tough call. But the limited relief afforded to prisoner under federal law made prevailing at trial an extremely difficult prospect, she said.
Richard Allen, the former commissioner, maintains that the prisoner's complaints and Martin's criticisms were baseless, and certainly did not apply to the system as a whole. "They alleged, we denied," Allen said.
Had the suit gone to trial, he added, Alabama would have prevailed.
With little hope that Alabama's prison system will reform itself, civil rights advocates continue to push for intervention by the Department of Justice. "DOJ's involvement is urgently needed and would likely prevent future unnecessary deaths and traumatic injuries," Geraghty said.
'YOU HAD TO WORRY ABOUT THE GUARDS'
The cascading problems facing Alabama's overcrowded, understaffed corrections system were unmistakably at work at Ventress Correctional Facility, where Rocrast Mack was killed in August 2010, interviews and documents show.
The medium-security prison, located in the state's isolated rural southeast, sits on hill overlooking a vista of cotton fields and rolling forests, its low, whitewashed buildings ringed by razor topped fences.
Michael Dobbins, 40, arrived at the prison in 2008 after he was sentenced to 17 months for violating parole on a prior forgery charge. He was no ordinary inmate: a severe diabetic, he suffered several strokes in his early thirties that left him wheelchair-bound and partially paralyzed on his left side.
In an interview, Dobbins, now free and a patient at a state-run nursing home in Mobile, said physical abuse and harassment by corrections officers were commonplace at Ventress.
"You didn't have to look out for the inmates," he said. "You had to worry about the guards."
Dobbins said he was beaten by guards several times at Ventress, most seriously at the hands of Lt. Michael Smith, now charged with murder.
After he quarreled verbally with another guard, Dobbins said, Smith dragged his wheelchair into a hallway outside the infirmary and punched him in the face a half-dozen times, breaking his nose and opening a gash above his eye, he said. He was then thrown into solitary confinement.
"The fist he was using had a ring on it," he recalled.
A medical chart from that day shows Dobbins with a bruised and battered face, with blood dripping from his nose and two swollen eyes. Despite his injuries, repeated attempts to report the assault were ignored by the warden, J.C. Giles, Dobbins said.
When he filed a federal civil rights complaint over the assault, the warden submitted a sworn statement describing his allegations as meritless and a "plot to get a transfer" away from Ventress.
Another brutality lawsuit, filed in early 2009, received similar scorn from the warden.
In that suit, LaJuan Sumpter, a Ventress inmate, claimed he was kicked, punched and beaten with batons by a group of guards, including Smith, while he lay on the ground offering no resistance.
In internal reports and federal affidavits responding to the accusations, all of the officers named in the complaint denied ever striking Sumpter or seeing him assaulted in any way.
The warden, too, disavowed all knowledge of the beating and denied ever having received a complaint from Sumpter before the suit was filed.
Medical charts on the day of the purported assault, however, show deep gashes and abrasions on Sumpter's head and face, extensive bruising on his arms and torso and a black eye.
When called on to respond to Sumpter's lawsuit, attorneys for the state appear to have given little consideration to the validity of the brutality claim before launching an aggressive defense.
In early October -- just two weeks before Smith was indicted for murder -- a lawyer representing the Alabama Department of Corrections filed the latest in a long series of motions requesting that Sumpter's lawsuit be dismissed.
"There is no evidence whatsoever to indicate that Mr. Sumpter was subjected to any force by any ADOC employee," the motion reads.
Yet for reasons that remain unclear, one guard named in the complaint recently decided to radically revise his story.
In a sworn statement submitted to U.S. District Court in Montgomery on October 26, Ventress officer Paul T. Costello acknowledged that after Sumpter dropped a bloody lock attached to a string and stepped "in an aggressive manner" towards a group of guards, Costello and another officer struck Sumpter repeatedly with their batons.
"Then Lt. Michael Smith and the rest of our backup arrived," Costello wrote.
"Lt. Smith grabbed Inmate Sumpter by the throat and said 'Didn't I just have you in the shift office a few days ago?' Then Lt. Smith threw Inmate Sumpter to the ground and started kicking and punching him and swinging him around by the arm like a rag doll.
"We said 'come on lieutenant, that is enough.' The lieutenant stopped," he concluded.
Costello's account, if true, implicates not only Smith but nearly a half-dozen officers in a web of lies. All had submitted sworn statements to a federal judge denying any knowledge of the assault.
Costello could not be reached for comment. Warden Giles declined a request for an interview.
Rocrast Mack's brief and troubled life ended at Ventress Correctional Facility in a spasm of official brutality so terrible it stands out even in the context of Alabama's exceptionally violent and chaotic prison system.
Yet his death reflects not just the harshness of life behind bars in the state's teeming prisons, but the incredible severity of a criminal justice system that has grown Alabama's prison rolls by an astonishing 468 percent since 1977.
It is a system that state leaders have repeatedly declared is teetering on the brink of collapse. But despite the warnings, conservative lawmakers continue to reject efforts to meaningfully revise punitive sentencing laws passed during the 'tough-on-crime' 80s and 90s.
The result is a steady influx of non-violent and small time criminals into a system that critics say simply cannot afford to hold them all.
In 2009, Mack became yet another drop in that human flood.
Then 23, he was arrested for selling a small rock of crack cocaine, weighing just five hundredths of a gram. No other drugs were in his possession and he carried no weapon.
On the advice of his court-appointed attorney, he pled guilty to felony drug distribution. The judge, citing prior felony convictions, gave him 20 years to serve. Under Alabama's habitual offender law, the harshest in the country, he could have been given 99 years.
It did not matter that his two prior felonies were minor, neither resulting in prison time. It is unclear whether the judge took into account Mack's traumatic upbringing: court records indicate he was raped by a family member as a child, then abandoned at age 7 and raised in foster care and group homes.
In spring of 2010, after several months in the Montgomery County Jail, Mack was transferred to Ventress Correctional Facility. By August, he was dead.
Prison officials have released few details regarding Mack's demise. But witness accounts obtained by The Huffington Post and details from state records describe a savage and purposeless assault that clearly crosses the line from excessive force to murder.
All accounts agree that the beating was retribution for an altercation with a female officer at Ventress, Melissa D. Brown, and that Lt. Michael Anthony Smith, the senior officer on the scene, was an active participant in the attack.
Attempts to reach Smith and Brown for comment were unsuccessful.
The assault began as Brown walked the rows of bunks in one of the prison's crowded dorms, performing a nightly headcount.
When Brown passed Mack's bunk, she began cursing at him, accusing him of masturbating underneath his blanket. As Mack rose from his bunk, Brown raised her baton, then struck him across the face with her hand. Mack retreated and she advanced and hit him a second time, according to witnesses.
Mack hit back, bloodying her lip, then ran toward the dorm entrance. There he was stopped by another officer, who ordered him to his knees and to put his hands behind his head. He complied.
Five more officers arrived on the scene, led by Lt. Smith. One officer punched Mack in the face and he fell to the ground, where Brown began beating him with a baton, witnesses said.
"Get this motherfucker up," Smith then said, according to one account. "We fixin' to kill this bitch."
Six officers participated in the beating, much of which took place in the dorm lobby, an area visible to dozens of prisoners.
At one point, Mack got to his feet and ran out of the building, then fell on a sidewalk. When guards caught up with him, the beating resumed. One officer was observed stomping Mack with his boot.
Officers dragged Mack to the prison's shift office, and when he emerged, he was badly bloodied and unconscious. His body was placed in the back of motorized cart and taken to the prison's health care office.
Several hours later, Mack arrived by ambulance to Jackson Hospital in Montgomery.
By that time, Mack's mother and father had learned that their son was gravely injured in a call from the prison chaplain. (Mack had reconnected with both parents and gone to live with his father after his release from a group home at the age of 18.)
At the hospital, his father, Larry Mack, was forbidden to see his dying son, on orders of the warden. When the warden relented several hours later, Mack found his son's room full of prison guards. "They wouldn't let me touch him," he recalled. "It was up to the warden."
After Mack died late the next day, corrections officials told the media that he had attacked a female guard and died from injuries sustained while being restrained.
Even by that time, officials should have had ample indication that the assault that killed Mack was criminal in nature. Investigators arrived at the prison at about 2:30 a.m. the night of the beating to collect evidence. But few, if any, of the dozens of inmates who witnessed the assault were interviewed.
Neither the warden or senior corrections officials took immediate action to suspend the officers involved, and several returned to work as usual the next day, to the outrage of the inmates. It was not until two months later that Smith and Brown were placed on mandatory leave, and then fired.
The other four officers involved in the beating were simply allowed to resign. Out of the six officers only Smith and Glenn have been charged with a crime, though both Alabama and federal prosecutors said their investigations into the killing remain active.
Several months after Mack's death, corrections officials quietly settled a civil suit brought by his family for $900,000. Nearly half of the money was placed in trust for Mack's son, now 4 years old.
Larry Mack called Smith's arrest a relief, but he questioned why charges had been brought against only two of the six officers involved.
"If they got the ringleader, they can get the rest of them too," he said.
As for Rocrast Mack, the few physical traces of his life that remain fill a small cardboard box in a bedroom closet in his mother's house in Montgomery. Mailed to his family by the prison, it contains all of his possessions at the time he died.
Its contents are meager: a pair of worn-out basketball shoes, a tattered spy novel, a few letters from family and friends, and a delicate ink portrait of his infant son, drawn by a fellow prisoner.
"He loved his baby," said his mother, Willie Lou Ollison.
Court files, meanwhile, provide an elliptical and occasionally haunting account of a turbulent life spent on society's margins.
"He has stated that if given the opportunity, he would run and would not be found," a social worker wrote in 2004, when Mack was 17 years old and was caught running away from a group home.
One of the last entries in his court files is a handwritten letter to a judge in March 2010, pleading for a reconsideration of his sentence.
"Sir, I have one child that I would like to be there with to raise," Mack wrote. "We all make mistakes in life, and sir, I have learned from mine."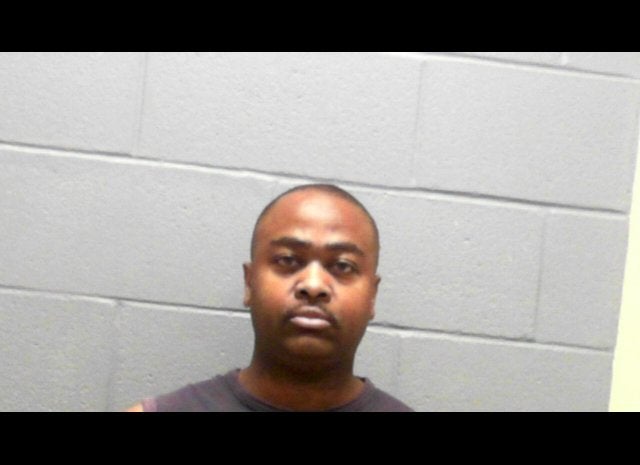 Related
Popular in the Community