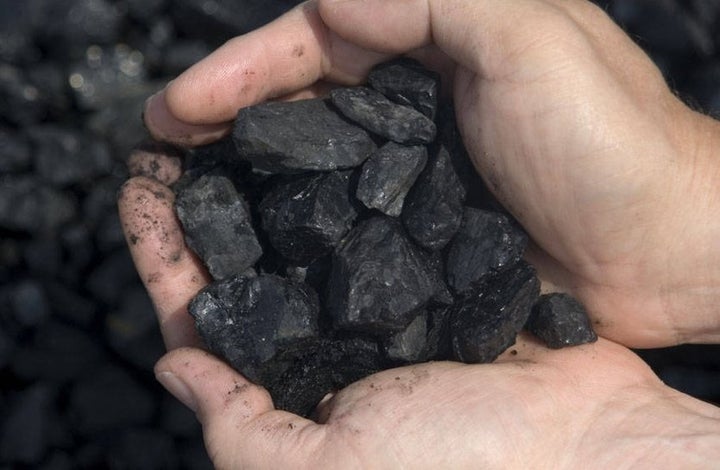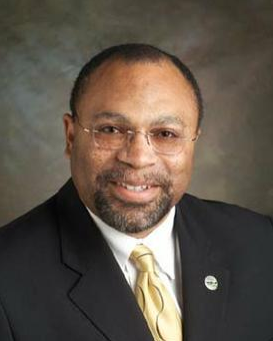 Roderick Bremby, Secretary of the Kansas Department of Health and Environment, is the first person in U.S. history to deny permits for coal plants on the basis of carbon dioxide emissions. (Read more about the decision here or watch Bremby break it down here).
This was no easy feat. Even now, over a year after the permits were denied in October 2007, proponents of the plants continue to introduce bills to the state legislature aimed at overturning Bremby's ruling and restricting his authority to oversee future plants. (Once such bill--HB 2014, will be voted on this week. See below.) But Secretary Bremby and his extremely supportive boss Governor Kathleen Sebelius (a current front-runner for the U.S. Secretary of Health position) have not backed down. Both recognize the major environmental repercussions of the proposed plants, which, if built, would become the largest new source of greenhouse gas emissions in the United States. And we all know that climate change doesn't honor state boundaries; what happens in the middle of the country will impact the edges and beyond.
To read a full, uncut version of our interview, visit Alternet.
In this excerpted version, we'll begin with Bremby's "final thoughts," a call to move beyond the old "industry vs. environment" battle to fully consider what's at stake. His thoughts reflect not only the state of coal in Kansas, but the precarious position of coal-fired power plants across the country.
Bremby: So much has been written about the jobs the coal plants would create but little has been said about the infrastructure costs and the burden to the community prior to the receipt of local tax revenues from the proposed facility. Nevada took a coal plant offline because of costs and is looking at renewable energy and efficiency as alternatives.
The argument in Western Kansas was the need for baseload power, but there's been no discussion of the impacts on the aquifer or opportunity to garner energy from cleaner baseload energy sources.

There are a lot of environmental impacts we have not discussed, including increased health risks like asthma. And we haven't really looked at the resources that would leave the state as a result of the plants.
In the context of the proposed newer plant being cleaner than the older plants, there has be a deliberate omission of the amount of CO2 this plant will release annually. This plant will emit more than all but one other facility.
Sethi: Eleven million tons of CO2. Your decision to deny the permits for the two new 700-megawatt coal-fired power plants proposed by Sunflower Electric was on the grounds that those 11 million tons of carbon dioxide emissions would negatively effect health.
Bremby: I'm not a scientist by training, but we have at our fingertips results from the nation's best scientists and the international community. Scientists are by nature skeptical, yet they have stated our impacts on climate change are unequivocal. We have to be responsive to that. I felt that a permit that would stand for 40-50 years should not be taken lightly. I couldn't ignore the emerging information concerning climate change.
Sethi: At the time of the decision, you also said, "Denying the Sunflower air quality permit, combined with creating sound policy to reduce carbon dioxide emissions can facilitate the development of clean and renewable energy to protect the health and environment of Kansans." What kind of economic development would be available to Kansas if it had policies that were friendly to renewable energy?

Bremby: We're on the cusp of an emerging economy, an economy built around low-carbon consumption. China is often cited for its large carbon footprint, but it's probably second only to Germany in its current renewable energy investments. We have the opportunity to focus strategically in terms of our competitiveness.
Sethi: Now Sunflower's pursuing legal action in federal and state courts and is, again, appealing to the legislature. In an interview with the Washington Post, Sunflower spokesman Steve Miller said your ruling "has no basis in law or regulation." What kind of pressure has this put on you to reverse or amend your decision?
Bremby: I have felt no pressure. In all of Sunflower's arguments against the decision, there hasn't been any use of the same facts [that I used]. If they had referenced the Massachusetts V. EPA Supreme Court ruling or the IPCC reports, perhaps that would give us some pause to listen. In most cases, they haven't mentioned any of the legal or scientific bases for my decision.
Sethi: In light of all these challenges, would you do anything differently?
Bremby: I don't think so. I think that following the decision we could have made more of the material that informed our decision available to the public--the Supreme Court decision, the IPCC report. I am surprised at times to learn that people think I acted alone, but the Kansas Attorney General provided an opinion that affirmed our belief that my actions were within the law. I didn't just make this decision on a whim.
We view Secretary Bremby's acknowledgment of coal's environmental, economic and health risks as a challenge. Although some Kansas legislators have insisted that Sunflower's proposed plants will be "clean," we know that clean coal is an illusion. Stay tuned for our next post, as we delve into the myriad hazards of one of our nation's most dirty industries.
UPDATE, 2/17: In an effort to permit the building of the Holcomb, Kansas plants, proponents of Big Coal have introduced Bill 2014 (Bill 265 in the State Senate) to the Kansas State Legislature. Though the bill includes a number of renewable energy provisions, it is not, as claimed, a "comprehensive energy bill." If passed, Bill 2014 would permit the Holcomb plants and prevent Secretary Rod Bremby from ruling on the project's greenhouse gas permits, effectively changing government policy for the benefit of a single corporation. Legislators plan a vote as early as this Wednesday. If you live in Kansas, please encourage your House and Senate representatives to vote no.
Calling all HuffPost superfans!
Sign up for membership to become a founding member and help shape HuffPost's next chapter