A second adult-film performer revealed Tuesday that he has tested HIV positive, two weeks after his girlfriend, who also has worked in the porn industry, said she was infected with the virus.
Joshua Rodgers, 32, who works in gay porn under the stage name Rod Daily, said his doctors determined that he had been infected recently.
"I know it happened last month," he said in an interview Tuesday with the Daily News. "I know I don't have a crazy lifestyle."
Last month, porn actress Cameron Bay said she tested HIV positive, which led to a weeklong shutdown of adult film production across the San Fernando Valley and beyond. Bay has worked in the industry since 2010, but not on a regular basis, her agent has said.
Rodgers has worked exclusively in gay porn since 2010 on sets that require condoms, he said.
He also said he has been dating Bay for more than a year but did not want to draw conclusions on how he was infected.
The AIDS Healthcare Foundation, a Los Angeles-based group that has worked aggressively to promote mandatory use of condoms in porn, pointed to the incident as another example of the industry's failure to police itself.
"After lifting its self-imposed moratorium on shooting last week, the porn industry and the Free Speech Coalition do not have one shred of credibility left with the news now of performer Rod Daily's acute -- i.e. recent -- HIV infection," AHF President Michael Weinstein said in a written statement. "We wish Mr. Daily good health with his newfound sero-status, and know that people can live well with HIV. However, we remain gravely concerned the porn industry continues to endanger its workers by ignoring prudent health and worker safety laws by shooting adult films with out condoms."
The Free Speech Coalition, the Canoga Park-based trade group that represents the industry, had called for the moratorium last month after Bay's test result, then lifted it after doctors concluded that all performers who worked with Bay were cleared for HIV.
The group has argued that the industry's regimen of frequent testing, sharing of information and moratoriums on production has effectively kept the industry's rate of infection relatively low.
The coalition said it is not yet prepared to halt production again until there is more information. The coalition also questioned the validity of statements posted to Rodgers' Twitter account declaring his positive diagnosis, saying it had not received its own confirmation by him, but Rodgers said in the Daily News interview that the messages were authentic.
"There is not a determination at this time that leads us to call for another moratorium," the coalition said. "That decision is in the hands of our medical advisory board, which will review all of the most recent information."
"Beyond that, all we can say is that if the Twitter postings are in fact legitimate, that our thoughts are with Rod Daily and we urge him to immediately seek medical consultation. We can assist him in this area if he reaches out to us directly."
Both the coalition and the Los Angeles County Department of Public Health said they have not received confirmations of another HIV infection in the industry.
Rodgers said in the interview that he was tested at a private clinic in Arizona.
Rodgers' status comes at a time when the adult-film industry and AHF continue to be at odds over the use of condoms during shoots. Last year, AHF introduced and supported the L.A. County Measure B -- the "Safer Sex Initiative" -- that mandates that condoms be used on all adult-film sets to prevent sexually transmitted diseases from spreading from the industry to the mainstream public. Voters passed the measure in November.
The adult film industry largely opposes mandatory condom use because they say viewers who turn to porn to watch sexual fantasy would be turned off.
But a Los Angeles federal judge last month upheld the AHF's argument that condoms should be used in the interest of public health.
Meanwhile, state inspectors last week toured San Francisco based Kink.com, where Bay last worked.
"On Wednesday, two Cal/OSHA inspectors visited and initiated a inspection, after a complaint filed by AHF against Kink.com," said company founder Peter Acworth. Inspectors spent several hours at the studios.
"The complaint was not based on any actual issues from that shoot, but was filed by the AHF as part of their larger objection to the industry in general," Acworth said in a statement. "Regardless, performer safety is not an issue to be taken lightly, and we were happy to take Cal/OSHA into (the studios) and discuss our safety protocols, which are some of the most stringent in the industry."
Rodgers said he supports the use of condoms on set and said he was disappointed the moratorium was lifted so soon after Bay came forward.
"Condoms save you," he said. "But I can't point any fingers at anybody. I'm here now. This is what I have to live with." ___
(c)2013 the Daily News (Los Angeles)
Distributed by MCT Information Services
Related
Before You Go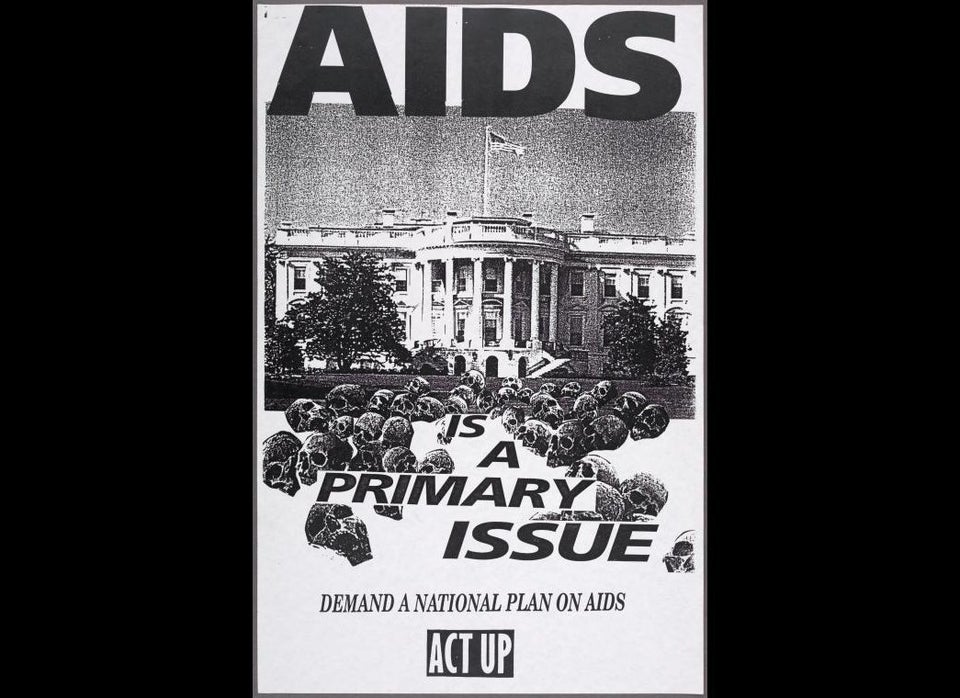 25 ACT UP Posters
Popular in the Community