You're in their heart, Sir Rod Stewart.
The 74-year-old British rocker turned a wedding that had been "in tatters" into the nuptials of a lifetime on Wednesday, serenading the couple with "Have I Told You Lately" at their Las Vegas ceremony.
But then Delta Air Lines and Caesars Palace hotel stepped in to help with travel arrangements ― and Stewart gave the pair the ultimate upgrade with his surprise gig.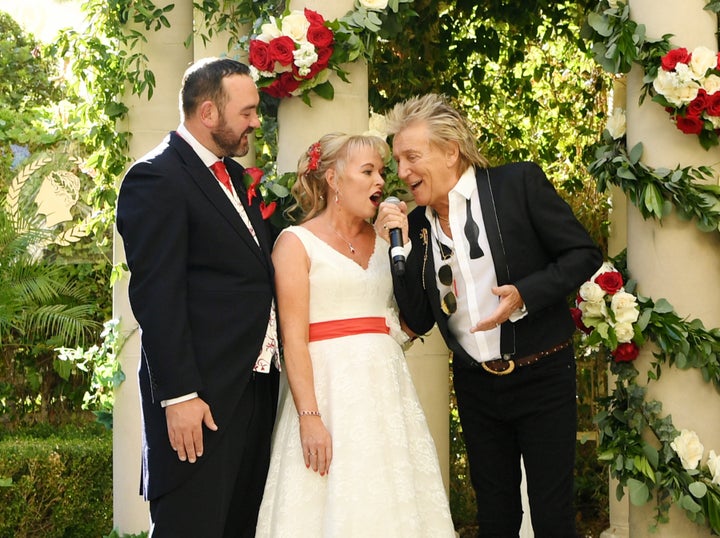 After Cook and Aitchison said their "I do's" at Caesars' Venus Garden Chapel, Stewart and a few string musicians popped in to perform "Have I Told You Lately." (Stewart has been performing at Caesars' Colosseum.)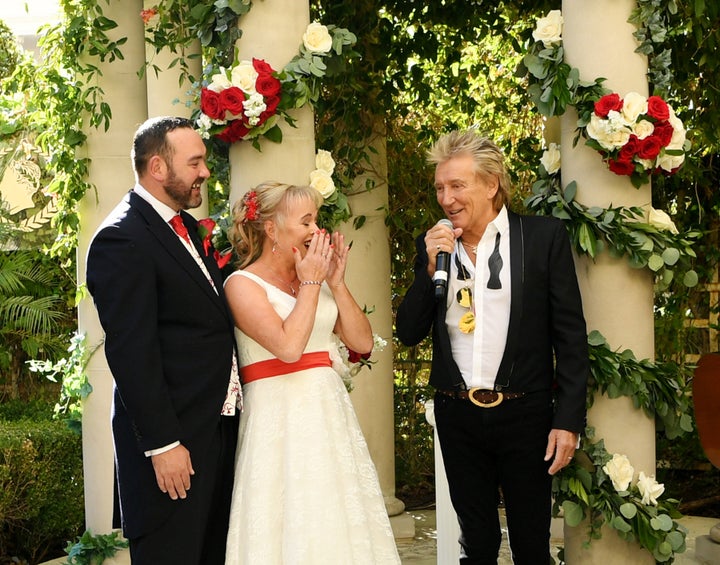 The groom had noted over the weekend that Delta and Caesars' acts of kindness had revived a wedding in "tatters." "What surprises await us?" he wrote on Twitter.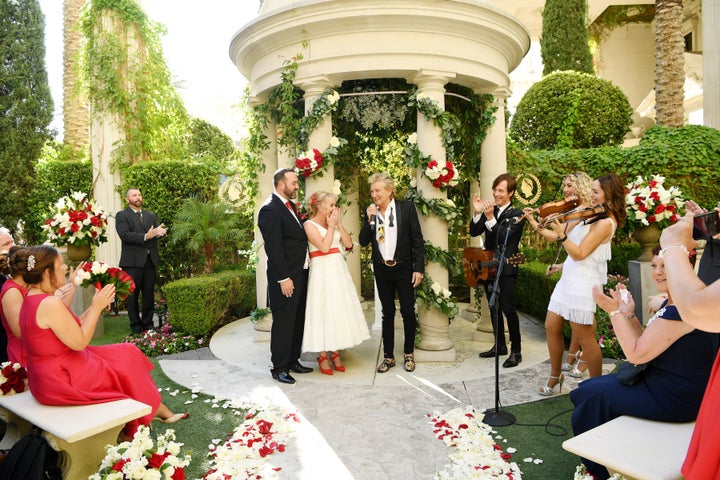 Aitchison expressed hearty gratitude to Stewart on Wednesday. "Thank you Rod you've absolutely made our dream wedding you absolute legend."
Popular in the Community