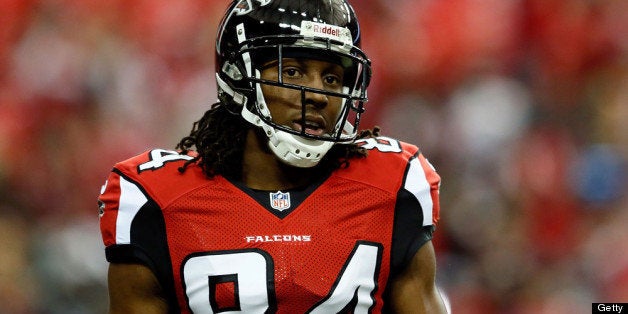 All them jurors should go home tonight and kill themselves for letting a grown man get away with killing a kid

— Roddy White (@roddywhiteTV) July 14, 2013
Fucking Zimmerman got away with murder today wow what kind of world do we live in

— Roddy White (@roddywhiteTV) July 14, 2013
These tweets are what role models do when they don't think first.
These tweets are not simply tweets disagreeing with a verdict for a trial he never watched in full -- this is more. It is full of hate and hate of the jury who was drafted by both sides after both sides agreed the jury could be fair.
Roddy White needs to know that trials and justice are not sporting events where you just pick sides. Justice requires evidence and the weighing of facts. And you have to actually SEE the ENTIRE trial.
(Can you imagine how stupid it would be to comment on his performance in a football game if one did not watch the game? What do you think he would say about that? Imagine being such a fool to comment about an athlete's performance in a game without watching the game... sound familiar?)
He is right on one thing in his tweets, 'what kind of world do we live in?" I will answer it: We live in one where professional athletes who did NOT sit in the courtroom watching the ENTIRE trial trashes a jury with vulgar language and suggests they commit suicide.
Do you think the NFL should talk to him?
Should the Falcons owner talk to him?
Should Roddy White make a statement about his tweets?
Calling all HuffPost superfans!
Sign up for membership to become a founding member and help shape HuffPost's next chapter