Well, folks, it appears we're living in times when Dennis Rodman rips President Barack Obama. Yep. The former Chicago Bulls star took aim at Obama this week, criticizing him for refusing to speak with Kim Jong-Un about the ongoing issues with North Korea.
After a brief lull in North Korea's recent anti-U.S. rhetoric, tensions heightened again last week when it was revealed that North Korea had sentenced Korean-American Kenneth Bae to 15 years of hard labor for unspecified "hostile acts" against the state, the Associated Press reported. The U.S. has been relying on Swedish diplomats in Pyongyang to deal with the issue because North Korea and the U.S. haven't had diplomatic relations since the 1953 ceasefire that ended the Korean War.
On Tuesday, Rodman attempted to intervene.
"I'm not a diplomat, man, I'm just trying to go over there," he told TMZ. "But I'm going to do one thing for you. We got a black president can't even go talk to him, how about that one? ... I'll put it like this, Obama can't do s**t. I don't know why he won't do it. So do that bulls**t."
Before You Go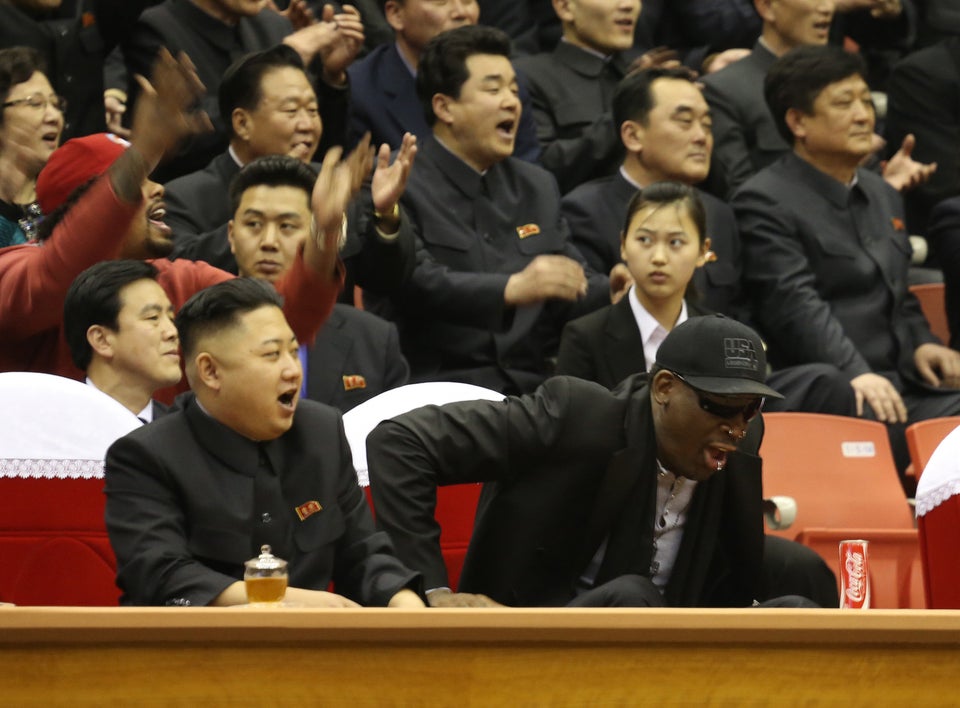 Dennis Rodman and Kim Jong Un
Popular in the Community