Rep. Rodney Frelinghuysen (R-N.J.), a top House Republican, said Friday morning that he would vote against the GOP's bill to repeal and replace the Affordable Care Act.
Frelinghuysen's opposition is significant not only because Republican leadership can only afford to lose 21 or 22 votes, but also because he is the chairman of the powerful House Appropriations Committee. Committee chairs typically vote in line with the House leadership ― and indeed set the party line and help pull recalcitrant members on board.
"Seven years after enactment of Obamacare, I wanted to support legislation that made positive changes to rescue healthcare in America," Frelinghuysen said in a statement.
"Unfortunately, the legislation before the House today is currently unacceptable as it would place significant new costs and barriers to care on my constituents in New Jersey," he continued. "In addition to the loss of Medicaid coverage for so many people in my Medicaid-dependent state, the denial of essential health benefits in the individual market raise serious coverage and cost issues."
Hours later, moderate Rep. Barbara Comstock (R-Va.), who'd remained mum until the final moment, said she too will oppose the bill. Hillary Clinton won Comstock's district by 10 points, something that potentially played a role in her decision.
Even after the bill cleared a key procedural hurdle, several Republican lawmakers doubted there were enough votes to pass it. Ignoring the telltale signs, White House spokesman Sean Spicer insisted the vote was still on for Friday afternoon. As Spicer told reporters that there were no plans to cancel the vote, House Speaker Paul Ryan (R-Wis.) briefed President Donald Trump on the vote count, warning that they didn't appear to have enough support to pass it.
Pressed on how the White House and GOP leadership handled the process, Spicer said they did everything they could have done to get it through the House.
Conservative Rep. Walter Jones (R-N.C.) bemoaned the way leadership rolled out the bill, saying they tried to jam it through the chamber.
"The people I know that are noes, they're pretty strong in their feelings," Jones told reporters Friday, just hours before the vote. "I think there's a good chance it could go down. If death is a finality, I'm a solid no."
Rep. Mario Diaz-Balart (R-Fla.), who supports the bill despite having reservations about it, said it's a "big hit" if the bill goes down.
"If it doesn't pass, this issue is dead," Diaz-Balart said Friday. "This is the one shot ― good, bad, or indifferent ― this is the one shot to deal with health care."
Trump promised over and over on the campaign trail that he would repeal and replace Obamacare, repeatedly denigrating the health care law with false attacks while failing to put forward his own plan. He promised that whatever it was, Trumpcare would be cheaper, better and would cover everyone. The Congressional Budget Office found that the Republican plan would cause 24 million Americans to lose insurance by cutting tax credits that make insurance less expensive.
As the president and Ryan pushed their widely unpopular bill forward, however, it became clear that many members of the conservative Freedom Caucus would not vote for the measure.
To try to entice Freedom Caucus members, the president negotiated directly with them to cut out requirements that insurance plans cover essential benefits ― care for things like maternity, mental illness, hospitalization and prescription drugs.
Trump administration officials signaled Thursday night that they were through negotiating and that a vote would take place on Friday, regardless of whether Ryan had the votes to pass the bill.
Republicans may not have had the votes to pass the bill before they negotiated with the Freedom Caucus, but those negotiations almost certainly hurt them with another set of members: House moderates. The moderate concerns are the exact opposite of their more conservative colleagues ― that the bill goes too far in undoing Obamacare by cutting patient protections, causing millions of people to lose coverage and making it more expensive for those who can still afford it.
That dynamic, which The Huffington Post reported earlier this week, creates what seems to be an unworkable seesaw for the House leadership ― the more Freedom Caucus members they get on board by making the bill more conservative, the more moderate Republicans they lose.
This is a developing story. Please check back for updates.
Before You Go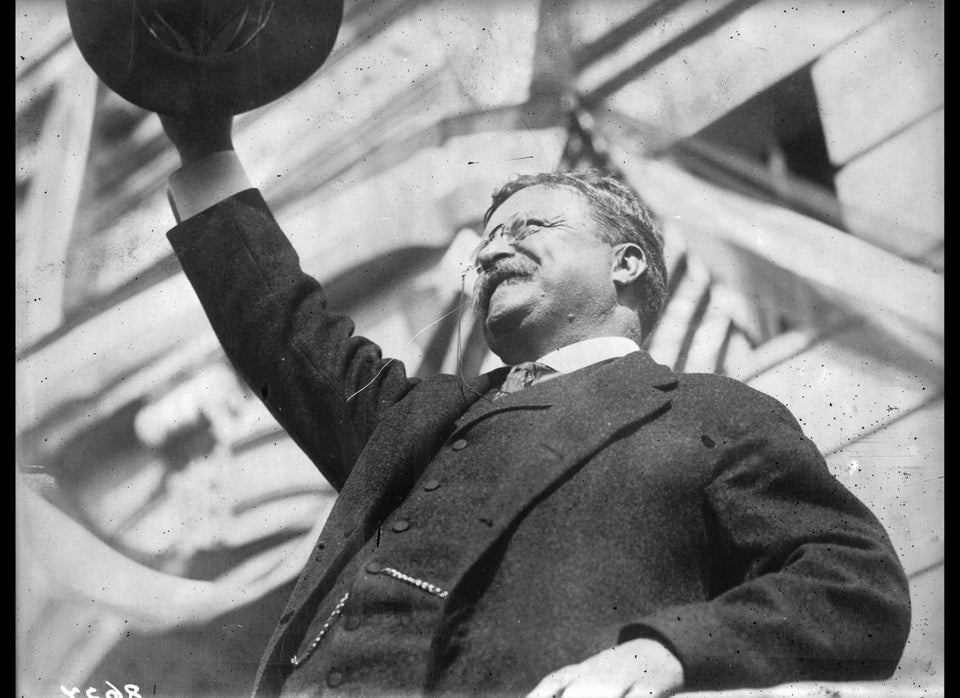 Health Care Reform Efforts In U.S. History
Popular in the Community