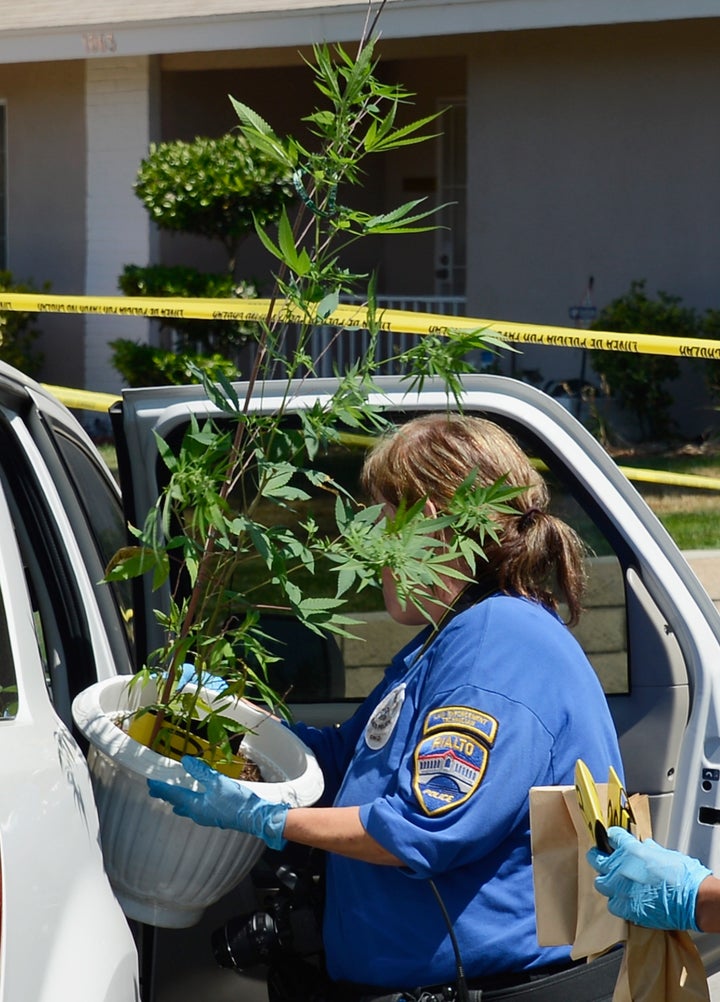 Less than two months ago, Rodney King was giving interviews for the 20th anniversary of the 1992 LA riots. And yet, on early Sunday morning, King, age 47, was found dead at the bottom of his pool at his modest tract house in Rialto, 55 miles east of Los Angeles, Patch reports.
Police are investigating the death as a drowning, and a toxicology test will be conducted to determine if King was under the influence of drugs or alcohol at the time of his death.
King's fiancée told friends that Rodney had been drinking all day Saturday and smoking marijuana in the hours leading up to his death, TMZ reports. The fiancé, Cynthia Kelley, said that she awoke to King screaming in the backyard at about 5 a.m. She found him naked, banging on glass and, when she went to get her phone, she heard a big splash.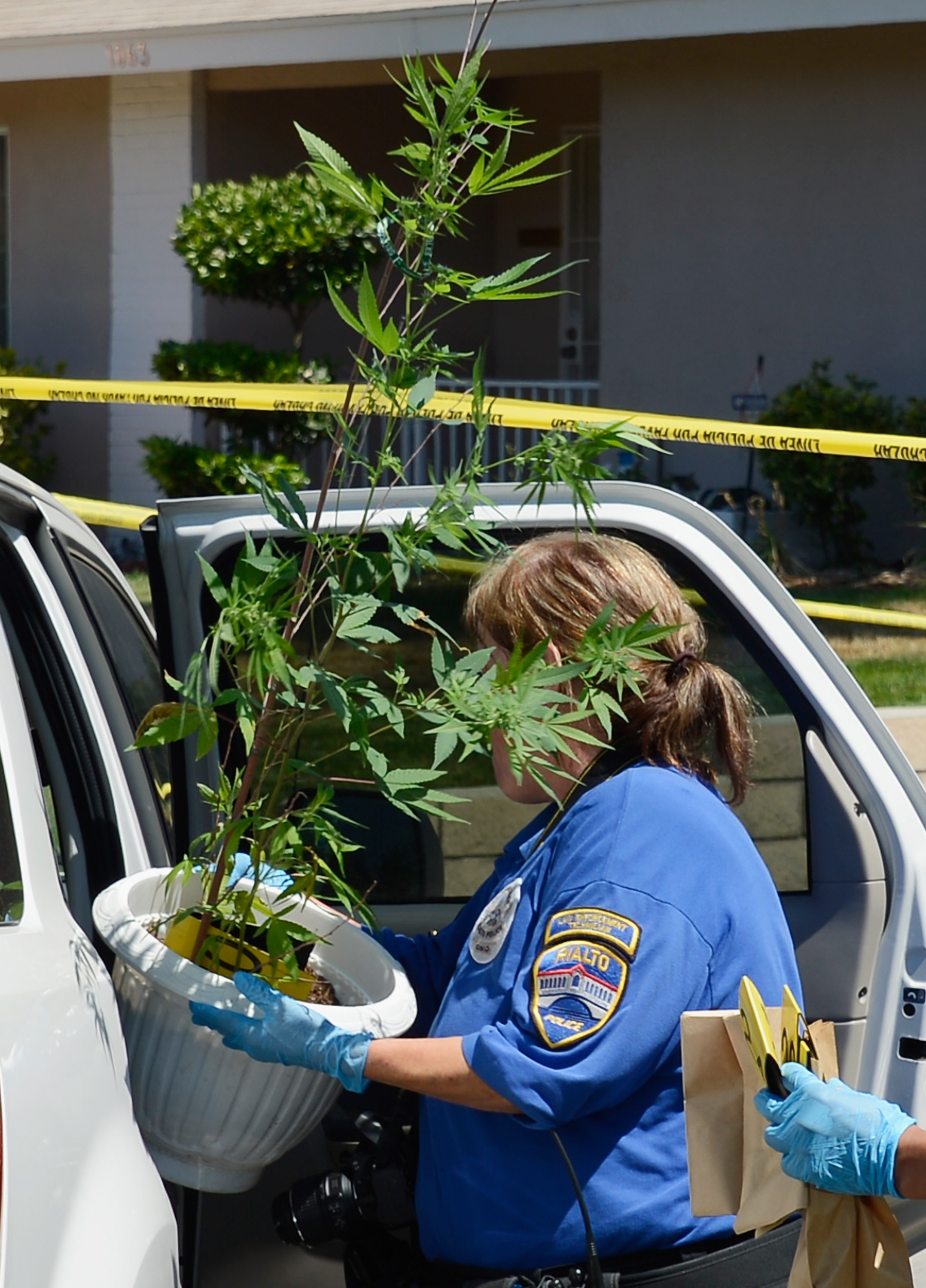 An investigator loads what appears to be a potted marijuana plant from Rodney King's home into the car. Photo by Getty Images.
The trauma of being beaten nearly to death and then having that beating cause South Los Angeles to riot for days took a long-term toll on Mr. King. He struggled with drugs and alcohol, was arrested several times and appeared last year on VH1's "Celebrity Rehab."
In his recently-published memoir, "The Riot Within: My Journey from Rebellion to Redemption," he wrote that the still drank and used drugs occasionally but that, with Cynthia Kelley, who had been a juror in a civil suit he brought against the City of LA, he was on his way to recovery, the New York Times reports.
Journalists and public citizens risked their lives to document the violence and destruction in the streets and twenty years later, the videos are still as powerful as ever. Watch the Rodney King riot videos below but please be warned: the content is graphic and might not be suitable for sensitive viewers.
PHOTO GALLERY
Rodney King And The L.A. Riots: 20 Years Later
REAL LIFE. REAL NEWS. REAL VOICES.
Help us tell more of the stories that matter from voices that too often remain unheard.