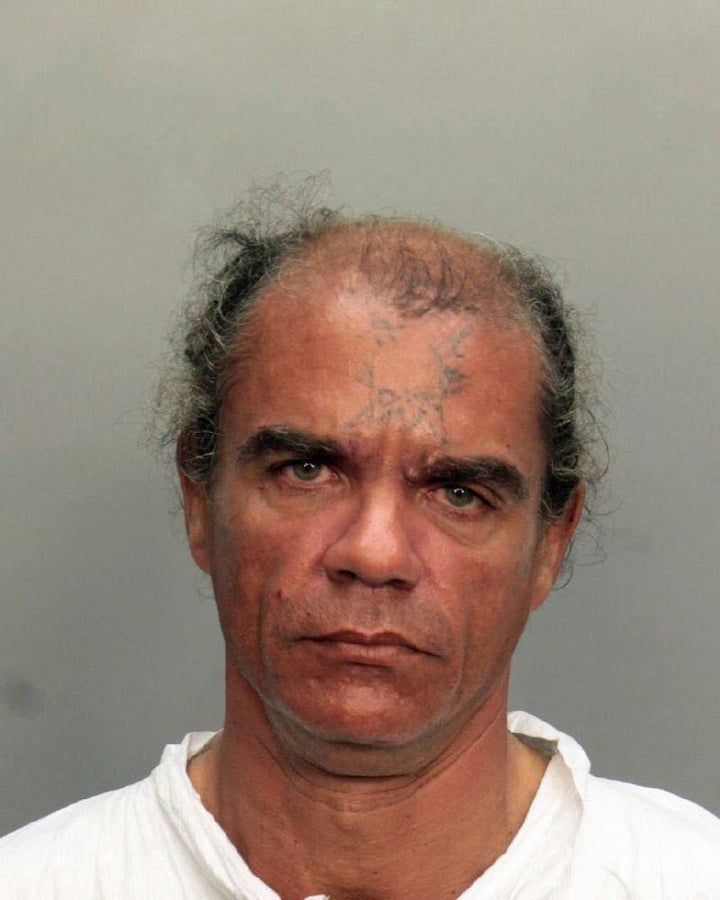 Rodobaldo Sanchez, 50, was arrested Wednesday night after he was observed just a few miles from where 44-year-old Cen Yue Kui was attacked at Alex's Mini Mart on NW 12th Avenue and 5th Street. Police had been on the lookout for Sanchez after he was identified on Tuesday by a fingerprint pulled off a carton of cigarettes at the scene of the crime.
Surveillance video from the attack showed a man fitting Sanchez's description approach the store counter under the pretense of buying milk. While Kui rang up the purchase, the assailant sprayed him in the face with an unknown chemical, then beat him to the ground with what appeared to be a sledge hammer before grabbing two cartons of cigarettes and fleeing the scene.
The furious attack left Kui, a married father of two, on life support and in a coma with severe head trauma.
Police say Sanchez, who sports a swastika tattoo on one arm, was spotted wearing what appeared to be the same clothing worn during the attack and carrying several packages of cigarettes and a squirt bottle in a bag. He denied responsibility for the crime, telling police the bottle contained mace "used to blind people," according to the arrest affidavit.
He is being held without bail on charges of attempted first degree murder, armed occupied burglary with assault, armed robbery, and armed false imprisonment.

Popular in the Community