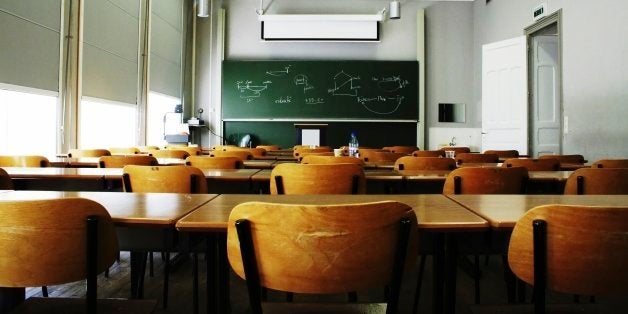 When our family immigrated to the United States, we believed our son Rodrigo would have greater opportunities for prosperity and success. However, we underestimated the social, emotional, and academic hurdles we would face.
Rodrigo was a bright and inquisitive four-year-old when we moved from Mexico to Colorado. He had been enrolled in a Montessori school since age one and could name the planets and every species of bird and bear in his beloved book of animals. His teachers praised his language skills and remarked on his enthusiasm for school and learning.
All that changed when we crossed the border.
His American teachers labeled him "at risk" with "language development issues." He was constantly in trouble due to misunderstood cultural differences. He struggled to make friends. Rodrigo did not understand what was happening to him and dreamed about moving back "home" to Mexico where going to school was not as difficult.
Rodrigo needed an advocate in the classroom. As a concerned parent, I volunteered at school, facilitating communication between Rodrigo and his teachers. We soon learned other parents and children were experiencing similar and heart-wrenching challenges. I set my sights on building bridges between our school and our community.
Soon, I became a paraprofessional, then a bilingual teacher, and, finally, I returned to school and obtained a Ph.D. in education. Having started my career in finance, I can honestly say that teaching found me. I've learned a lot. So has my family, the schools Rodrigo has attended, and the communities in which we've lived. However, I hope our knowledge can be used to inform the current debate about how best to educate and train our nation's growing immigrant population. There is so much that we still need to do.
Every day, just like Rodrigo did, thousands of English Language Learners, or ELL, students fall behind in U.S. classrooms. Sadly, it is all too rare for educators to be equipped with the content knowledge and the skills necessary to teach these children effectively.
My life's work is now dedicated to addressing this challenge. As an Assistant Professor in Bilingual Education at Southern Methodist University's Simmons School of Education and Human Development, I conduct research and develop methodologies to aid school districts in supporting ELL children. To that end, my work is focused in three areas:
First, we must provide educators the knowledge and skills to effectively teach content through a second language. It is extremely difficult to learn mathematics or science in a language that you have not yet mastered.
Second, we must provide educators the knowledge and skills to effectively assess whether a child is struggling with the content of the lesson or is being held back by the language. For Rodrigo, the biggest barrier was language, not content.
Third and finally, we need to develop teacher evaluation systems that consider and value what teachers do in their classrooms to support ELLs and that empower them to improve their practices with this student population. We want everyone -- students and educators -- to succeed.
I'm pleased to report that Rodrigo has grown into a confident young man who still loves to learn. He is looking forward to beginning his postsecondary studies at Southern Methodist University in the fall of 2015.

To be sure, our family enjoyed many advantages. We were fortunate to have the resources to immigrate legally to the United States and to play an active role in Rodrigo's education. While others are not so fortunate, they share our family's commitment to education, hard work, and determination. Just like me, they want their children to contribute to their adopted country. In turn, they want teachers, school leaders and elected officials to recognize in their children the same potential they see in them.

Together, educators, parents, and students can clear all the obstacles to opportunity, including the language barrier, and help all our young people, including ELL students, make the most of their God-given talents and achieve the American Dream.
Popular in the Community