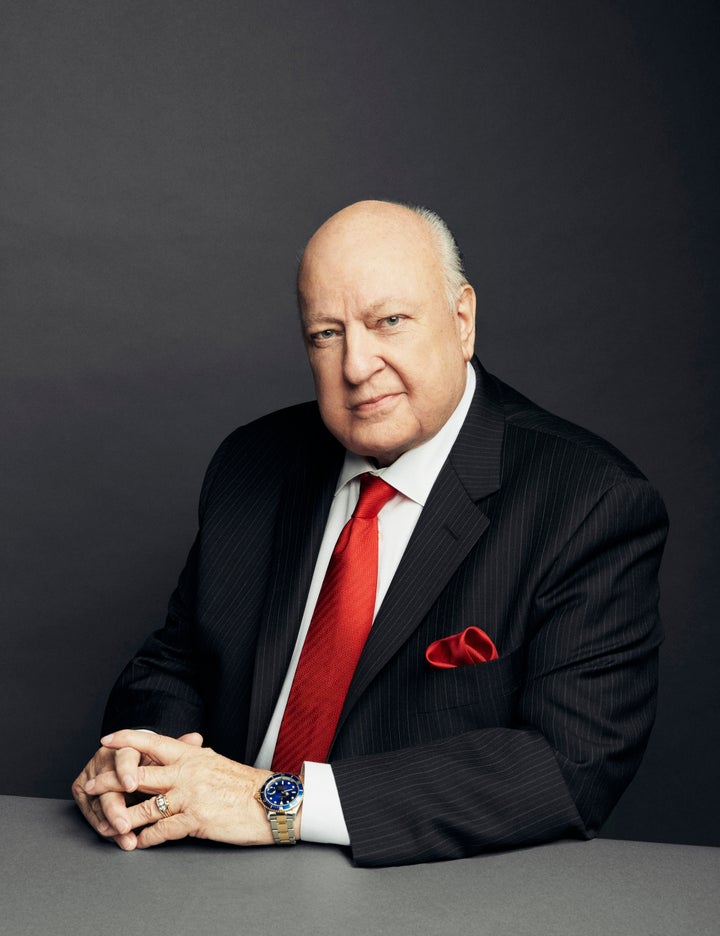 Roger Ailes was a brilliant and fearless television executive who built from scratch the most powerful conservative news brand in television.   Ailes died Thursday at the age of 77, and less than year after he resigned as Fox News CEO in the wake of a sexual harassment scandal.
No one would have bet on the success of the Fox News Channel when it was launched in 1996.  CNN had dominated the cable news world, and Microsoft and NBC News had just teamed up to create MSNBC.  But Ailes had a vision and a mission to create a voice for conservative Americans that he felt would be successful in tapping into the "silent majority."
I was Fox News President in 1995, having been hired by Rupert Murdoch to create a "proper news organization."  Murdoch hated CNN and its founder, Ted Turner.  My challenge at that time was that no other senior executive at Fox was interested in airing network news programming or creating a news channel.  The Fox owned local stations, which aired their own very profitable newscasts in the morning and at night, did not want to turn programming time over to the network.  Meanwhile, a cable news channel would be extremely expensive to build, and it would be very costly to obtain cable clearances.
After months of frustration I put together a news service and produced some network news specials using a core news staff that I had hired.  Later, I put together a plan for a Sunday morning public affairs program I titled, "Fox News Sunday."  I identified several anchors, many of whom Murdoch rejected as too liberal.  We finally agreed to hire the late Tony Snow, a conservative columnist and former White House spokesperson for President George H. W. Bush.
Murdoch had greatly admired Roger Ailes for his politics, tenacity and bombast.  When Ailes left NBC in late 1995, Murdoch hired him as Chairman of Cable and News.  I was asked to report to Ailes, a breach of my contract.  Ailes reached out to me to arrange a luncheon meeting.
Ailes got right down to business at lunch.  He said, "I need you; I don't know anything about news."  But soon the conversation turned to an attack of the news media.  Ailes said he hated CNN and Ted Turner.  He told me he wanted to create an "alternative news channel," a conservative alternative.  He then asked me why I was liberal.  He added that he knew I had worked for "The Communist Broadcasting System (CBS News)."   I said that I didn't think CBS News was liberal, and that I had always worked hard to provide fair coverage in all my work.  He asked me to stay on, saying, "It's up to you, you have a good reputation, but let me know your decision soon." Ailes was in a hurry.
Following our lunch I reflected on Ailes' political work for Republicans, from President Richard Nixon to President Bush.  I thought about his role in creating many misleading political commercials, and his ruthless reputation.  He was well known for his bullish and brutish style of management; you had to be totally loyal to Ailes or you were out.   And I remembered the role he played in the infamous live television showdown between CBS News anchorman Dan Rather and President Bush.  I was the CBS News Washington Bureau Chief at the time.
Ailes had accompanied President Bush to his remote interview location on Capitol Hill.   When Rather asked the president about his involvement in the Iran-Contra scandal, Bush testily responded, ''It's not fair to judge my whole career by a rehash on Iran. How would you like it if I judged your career by those seven minutes when you walked off the set in New York?''  Rather had, in fact, walked of the set a year earlier when a U.S. Open tennis match ran long and preempted the first few minutes of "The CBS Evening News."  It turned out that Ailes had prepared cue cards for the president and held them up under the camera lens to assist Bush. Ailes saw the interview as an opportunity for Bush to win over wavering conservatives who viewed Rather as the personification of the liberal media.    
In the hours that followed my luncheon with Ailes, I found out he had asked members of my staff of they were liberal or conservative. He terminated some who he thought were liberal, or he didn't think he could control.  That night I decided I had had enough.  The next day I told Ailes I was resigning because I do not do "alternative journalism."   I agreed to help during my transition, which would give my lawyer time to work out my contract.
Roger and I periodically remained in contact, and I appeared dozens of time on panels for "The Strategy Room," a Fox News internet program.   But then one of Roger's many spy's reported to him that I had been quoted about our luncheon in Senator Al Franken's 2003 book about Fox News, "Lies (and the Lying Liars Who Tell Them)." I was told I was banned from all Fox News programs and I wasn't to call Roger again.
It is hard not to admire Ailes' brilliance as a cable programmer: He created one of the most powerful news organizations ever, and he decided what stories would be emphasized throughout each day.   He became powerful and rich doing what he loved to do.  But he was anything but fair and balanced as a journalist and as an executive.   Ailes used fear and intimidation to rule his empire, and he created a workplace atmosphere where sexual harassment was overlooked. 
Still, he had many devoted supporters and friends, including President Donald Trump.   He always thanked the television crew members, and, according to reports, he donated a large amount of his earnings to charities, including religious organizations.
While Ailes resigned from Fox in disgrace, for more than a decade he was one of the most powerful media executives in the world.  Yet, no other media executive did more to divide the country.  After all, Ailes was the founding father of alternative news.  
Calling all HuffPost superfans!
Sign up for membership to become a founding member and help shape HuffPost's next chapter
BEFORE YOU GO