Roger Ailes, who spent decades advising political candidates and presidents about the power of television in American life before building Fox News into a media juggernaut ― and who left that network last summer following multiple allegations that he pressured female subordinates to have sexual relationships with him ― has died. He was 77.
Elizabeth Ailes, his wife, said in a statement Thursday that she was "profoundly sad and heartbroken." Roger Ailes died surrounded by his family, she said.
Though rarely seen in public since his downfall at Fox News, Ailes told a friend a few days ago, "Well, if you want to know if I'm suicidal the answer is no," according to Sherman.
Ailes is widely recognized as a media visionary who targeted an underserved segment of the population and successfully portrayed the establishment media for millions of viewers as hopelessly liberal and out of touch with their concerns.
But Ailes didn't achieve cable news ratings success simply by offering an ideological alternative. He stoked fears and racial resentment, and in the post-9/11 years, his network maligned Americans it deemed insufficiently patriotic and beat the drums of war for a Republican president. Though it declared itself "fair and balanced" programming, Fox News also departed at times from journalistic standards in pushing Ailes' agenda, including serving as a promotional and organizing vehicle for conservative activists against a Democratic president.
Ailes also had a reputation for paranoia and vindictiveness and a tendency to smear and attack perceived enemies, and his wildly successful career is inextricably linked to the scandal that brought him down. Following a lawsuit filed in July by former "Fox & Friends" co-host Gretchen Carlson, dozens of women claimed that Ailes sexually harassed them at various points in his political and media career.
Jarring new details are still coming out about the toxic workplace culture he allegedly fostered for women and people of color. There are several ongoing lawsuits, and federal investigators are still determining whether 21st Century Fox, the network's parent company led by the Murdoch family, properly notified investors about payments to Ailes' accusers.
Ailes, who was born in 1940 in Warren, Ohio, saw his television career take off while rising through the ranks at "The Mike Douglas Show," a Cleveland-based daily talk and variety show.
It was there, in 1967, that he met former Vice President Richard Nixon as Nixon was preparing to run again for president, eight years after his loss to the more telegenic John F. Kennedy. In his telling, Ailes convinced the TV-averse Nixon that he needed to embrace the new medium. He later worked for Nixon's campaign and famously boasted of his role helping shape the candidate's image, as Joe McGinniss noted soon after in his book The Selling of the President 1968.
McGinniss' book burned bridges, and Ailes didn't head to the White House following Nixon's victory. Instead, he worked for several other politicians, produced plays, and developed ideas that would help lay the groundwork for Fox News decades later. In 1970, he wrote a memo for Nixon called "A Plan for Putting the GOP on TV News," in which he urged the White House to fully embrace the power of television.
"Today television news is watched more often than people read newspapers, than people listen to the radio, than people read or gather any other form of communication," he wrote. "The reason: People are lazy. With television you just sit ― watch ― listen. The thinking is done for you."
Ailes was called upon to help President Ronald Reagan prepare for a 1984 re-election debate after his disastrous performance in an earlier debate. He later worked on Vice President George H.W. Bush's presidential campaign. (Bush paid his respects to Ailes via Twitter on Thursday.)
After shifting to media in the late 1980s, Ailes served as a top executive at CNBC and at the channel America's Talking, a predecessor to MSNBC. He joined Rupert Murdoch in 1996 to create Fox News, which took off during the Clinton impeachment scandal in the late 1990s. By the early 2000s, Fox News was the top-rated cable news network ― a distinction it holds to this day.
Ailes wielded political power through Fox News, with Republican candidates kissing his ring and would-be presidential contenders serving as paid contributors. He used the network to bolster President George W. Bush, and served as a leading media antagonist to his successor.
Following the 2008 election of President Barack Obama, Fox News gave extensive coverage to the tea party movement. Top hosts at the time, like Glenn Beck, portrayed Obama as everything from a socialist to a fascist. At one point, Beck claimed that Obama, whose mother was white, had a "deep-seated hatred for white people or the white culture."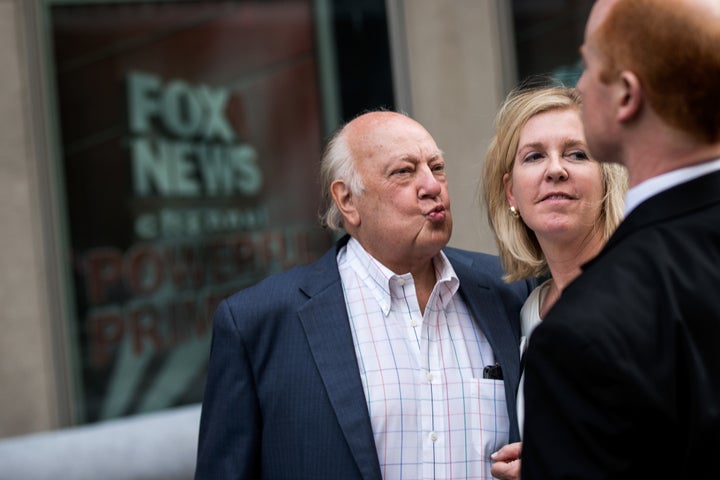 Under Ailes, Fox News at times played on racial fears and resentments, whether by portraying fringe activists like the New Black Panther Party as a serious threat or dismissing the concerns of the Black Lives Matter movement in the wake of police killing civilians. The network also gave Donald Trump a platform to promote birtherism, the bogus, racially fueled claim that Obama wasn't born in the United States.
During the 2016 presidential campaign, Ailes sparred publicly with Trump over then-host Megyn Kelly, but the network became the candidate's primary destination late in the race.
Ailes also informally advised Trump during the campaign, and the two men were longtime friends. Trump defended Ailes after the allegations against the Fox News boss surfaced last year.
But Trump's support couldn't save Ailes after more women came forward with accusations of sexual harassment, including Kelly. 21st Century Fox announced in a quarterly report this month that it has had to pay a total of $45 million in costs "related to settlements of pending and potential litigations." Ailes himself reportedly received a payout of as much as $40 million.
The bombastic executive's departure had a domino effect. Former star anchor Bill O'Reilly was subsequently accused of sexual harassment, leading to his departure from the network last month. Bill Shine, an Ailes lieutenant for over two decades who became co-president when Ailes left, resigned earlier this month amid allegations that he dismissed sexual harassment and racial discrimination reports and even retaliated against employees.
Still, Ailes had supporters inside the network, and some Fox News personalities paid tribute to their former leader on social media following the news of his death.
Elizabeth Ailes described her husband Thursday as her "best friend, the most wonderful loving husband and father to our son Zachary" and "a loyal friend to so many."
"Roger was a patriot, grateful to live in a country that gave him so much opportunity to work hard, to rise ― and to give back," she continued. "During a career that stretched over more than five decades, his work in entertainment, in politics, and in news affected the lives of many millions. And so even as we mourn his death, we celebrate his life."
Related
Before You Go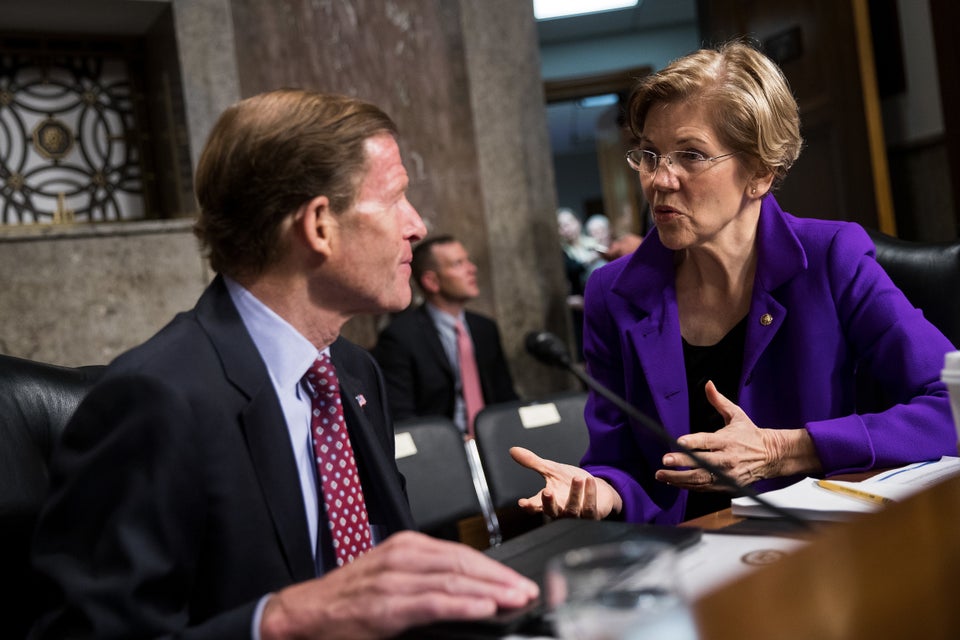 2017 Scenes From Congress & Capitol Hill
Popular in the Community