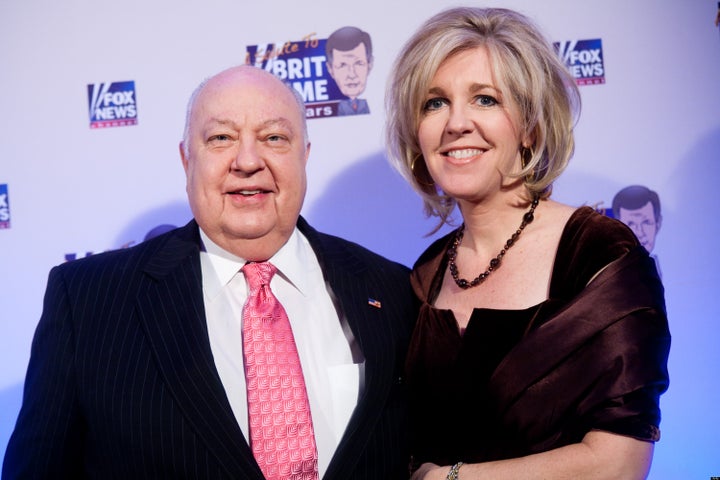 For a man who first made his name as a media guru for Richard Nixon, Ailes is often surprisingly forthcoming about Fox News and his opinions. In previous interviews, he has called NPR executives "Nazis" (he later apologized), said he didn't mind if people thought Glenn Beck was fired from the channel, and admitted that he wants both Bill and Hillary Clinton to join Fox News.
Behind the scenes, Ailes is reported to have clashed with Sarah Palin and told Beck to cool his more controversial rhetoric.
Monday's interview offered up more of Ailes' unvarnished opinions about his network and his employees. He made a big admission to Newsweek, saying that he has made a "course correction" at Fox News, veering it away from the hard-right line it took in the earlier days of the Obama administration. (Ailes offered a preview of this strategy in January, when he told Russell Simmons that he had ordered his anchors and pundits to "tone it down" in the wake of the Gabrielle Giffords shooting.) Beck's departure, as well as a more nuanced approach to his most famous pundit, Sarah Palin, have been part of that strategy, Ailes said.
He also spoke openly about many of his anchors, saying that Bill O'Reilly "hates" Sean Hannity because he's jealous of his radio success (and thus confirming years of rumors about the animosity between the two).
Ailes also called Hannity "predictable" and said that he sometimes has to have a word with Shepard Smith when Smith says things that may not go over well with the Fox News crowd. (He didn't say whether he was referring to Smith's seemingly pro-union comments about the Wisconsin protests, or his saying that the killing of Osama bin Laden was illegal and that American foreign policy is on a dangerous path.)
Read the full interview, including news about Tim Pawlenty, Mitt Romney and Rick Perry's relationship with Ailes, here.
Support HuffPost
The Stakes Have Never Been Higher
Related
Popular in the Community