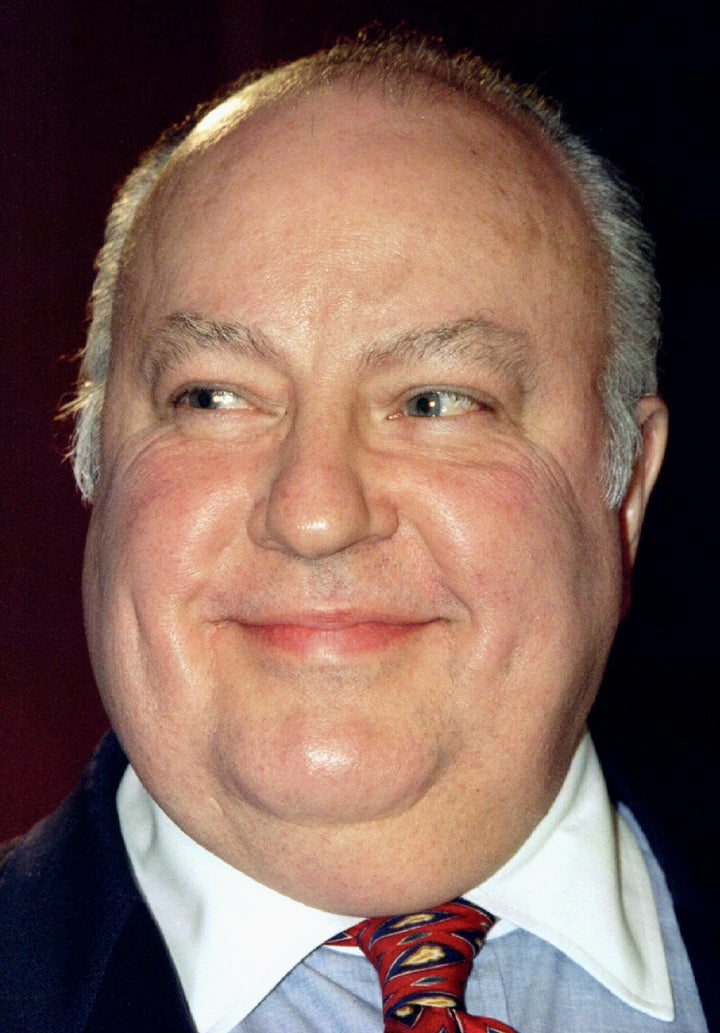 Yes, the news that Roger Ailes was stepping down from his post at the top of Fox News just two weeks after being sued for sexual harassment is a sign that the business world will no longer tolerate "loutish" behavior by top male executives.
But the fact that Ailes is getting a $40 million payout to leave, according to someone briefed on the matter, as well as the public admiration of both his former employer Rupert Murdoch and some of his old colleagues signals there's still a long way to go.
The package isn't quite a golden parachute, it's the amount of money Fox was contractually obligated to pay Ailes, under the terms of his contract, which was in effect until 2018. It's a small sum compared to the multibillion dollar value of Fox News ― which Ailes is largely responsible for building.
Still, when a company ousts a guy for sexual harassment, but pays him handsomely to go, it's not sending the clearest of messages to its employees or the outside world. Resentment may follow or a feeling that certain behavior may still be tolerated.
"While we are glad to see Roger Ailes step down from his position at Fox News, sending him off with zero accountability and a big check is a slap in the face to the ... women he harassed during his tenure as CEO and does nothing to fundamentally change the culture of Fox News that he created," Nita Chaudhary, co-founder of UltraViolet, a national women's advocacy organization, said in a statement.
The fact that Ailes is getting such a big pay package is not only about the privilege and even-handedness accorded to men who are accused of sexual discrimination, it's also yet another sign of the ever-growing gulf between the CEO class and everyone else.
There could be more financial pain to come, though. Ailes still is facing a lawsuit filed a little more than two weeks ago by former Fox and Friends host Gretchen Carlson. She accused him of sexually propositioning her and then basically firing her after she rejected him. The case prompted Fox News' parent company, 21st Century Fox, to launch an internal investigation, which reportedly turned up at least 10 other women who had similar issues with Ailes.
Most damning: Fox News superstar Megyn Kelly told investigators that she had declined Ailes' advances early on in her tenure at Fox and had feared the consequences, the New York Times reports.
Ailes has repeatedly denied all the allegations, but on Thursday, under pressure, he resigned his post and walked away with that reportedly large severance ― most of which is a payout of what's left in his contract.
Paying CEOs millions for leaving ― even in disgrace, even if they were fired ― is standard operating procedure in corporate America, where CEOs earn 276 times the average employee.
Yahoo CEO Marissa Mayer stands to make $55 million if she loses her job. Former Time Warner Cable CEO Rob Marcus got a $92 million payout after just over two years at the company (much of it was stock).
When you and I lose our jobs, maybe we get two weeks pay for every year we gave to the company. Recently, when reporters and editors were let go from the International Business Times, they got one week's pay for every year of tenure ― but only if they couldn't find a new job.
"Most rank-and-file and mid-level employees rarely receive the type of payouts (even proportionally) that top managers get," Sanjay Sanghoee wrote in Fortune a couple years ago. "This disparity creates a de facto class structure inside an organization, which can foster resentment and also hurt the ability of managers to credibly sell the idea of pay-for-performance to their workers."
Fox execs weren't talking about the millions on Thursday or about the sexual harassment claims. Rupert Murdoch, the 85-year-old mogul who hired Ailes 20 years ago to run Fox News, spoke glowingly of Ailes, who will reportedly continue to advise Murdoch in the days and weeks ahead.
"Roger Ailes has made a remarkable contribution to our company and our country," Rupert Murdoch said in a press release Thursday. "Roger shared my vision of a great and independent television organization and executed it brilliantly over 20 great years."
"I am absolutely heartbroken that all this happened. I love the guy, and loved working for him," Fox News host Brit Hume told reporters at the Republican National Convention that same day.
A statement from Murdoch's sons, who now run 21st Century Fox, hinted only obliquely at the fact that the company would no longer tolerate that "loutish" behavior.
"We continue our commitment to maintaining a work environment based on trust and respect," Lachlan and James said. "We take seriously our responsibility to uphold these traditional, long-standing values of our company."
Their statement comes at the bottom of a press release, which generally praised Ailes. Pretty weak tea, if the company wants to project itself as a modern workplace that is welcoming to women and respectful to all.
If Fox truly wants to demonstrate a level of respect for its employees, company leadership might want to make some part of its internal investigation public or consider opening up more about how it will change the culture now that Ailes has left the building. Fox could incorporate sexual harassment training as standard procedure. They could even get Gretchen Carlson to come back.
Related
Popular in the Community