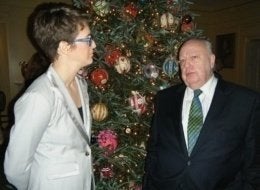 At the time, the Huffington Post reached out to Maddow and asked what she and the Fox News chief discussed. "I've never been to a White House party before, so I'm not sure about protocol, but I'm guessing it's a breach of that protocol to kiss and tell," she said.
Zev Chafets, the author of the Ailes biography titled Off Camera, wrote about their first encounter. Apparently Maddow was standing alone by the Christmas tree and Ailes walked up to her and "introduced himself with an unanticipated compliment: 'You're not good yet but you have the talent to be good,' he said." Chafets wrote that Maddow was surprised to find Ailes "charming and friendly." He added:
The next day The Huffington Post ran a picture of the encounter, and Maddow sent Ailes a note. 'I didn't want him to think that I agreed with The Huffington Post's implication that this was a scandal,' she says. Ailes sent a note back assuring her that he thought no such thing. It was the start of an off-the-record handwritten correspondence between them, mostly on the art of cable news.
We're not quite sure why Maddow thought we were implying a "scandal," but HuffPost Media is always happy to bring people together.
Before You Go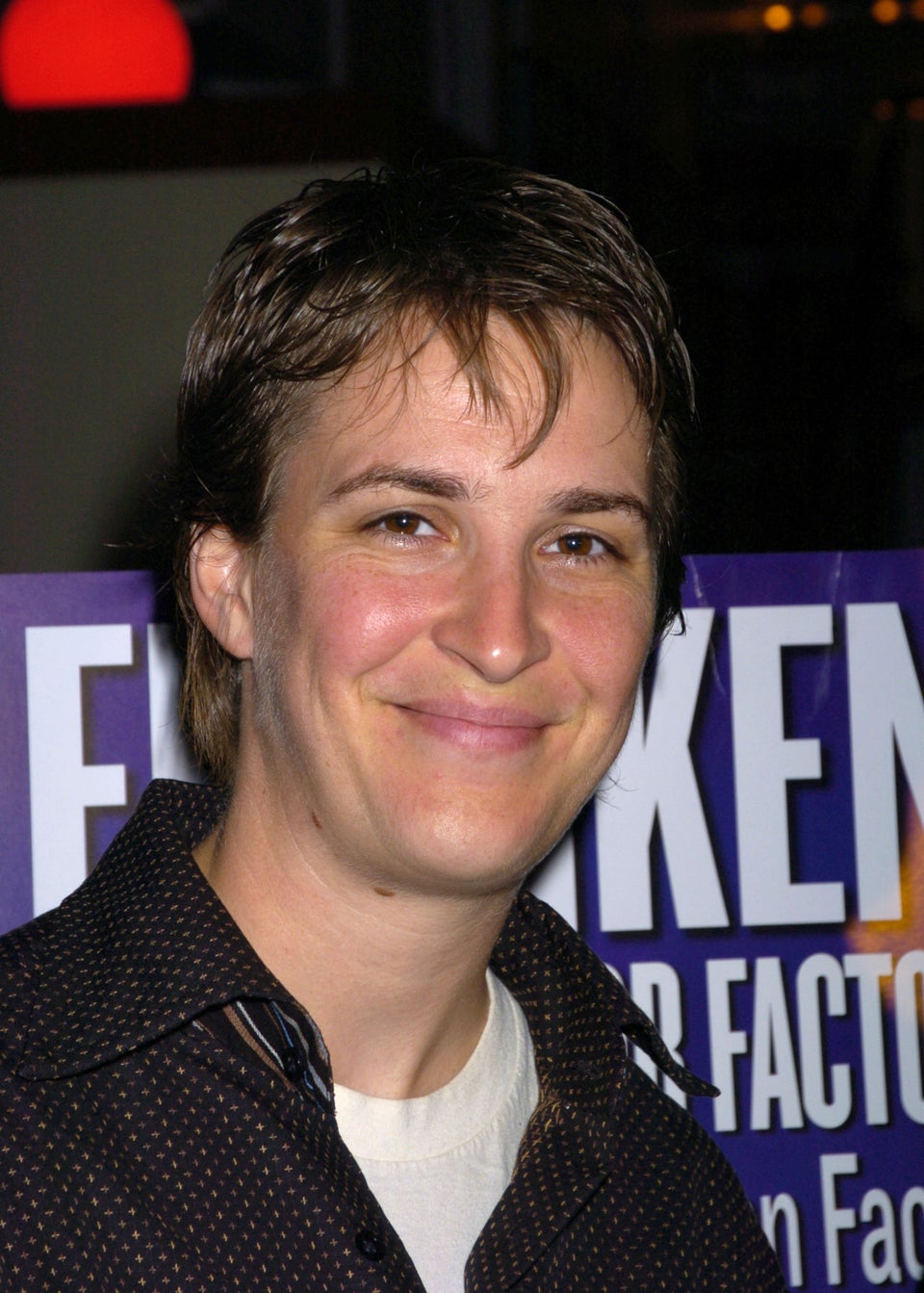 Rachel Maddow Through The Years
Popular in the Community