It's a stunning fall for Ailes, a longtime political operative and media visionary who built Fox News with Rupert Murdoch in 1996 and led the cable channel to ratings dominance. Murdoch will now assume the role of chairman and acting CEO of Fox News and Fox Business, which Ailes also ran.
All week, Fox News stars covering the convention have dodged questions from journalists amid more revelations and signs pointing to Ailes' imminent ouster. But several spoke Thursday from the convention center as the news became official.
"I think it's very sad, to be honest. It was tough, but we have a job to do. It's a big night tonight," anchor Bret Baier said. "We had a big night last night. We've all worked with and for Rupert for a long time. In one sense, it will be a continuation. In another sense, it feels bad. It's a bad feeling. Roger was always great to me and my family. I've talked about that. And it's tough to see him go."
"I am absolutely heartbroken that all this happened. I love the guy, and loved working for him," a visibly emotional Brit Hume told a handful of reporters gathered near the Fox convention space.
Hume, a former ABC News correspondent and now a senior political analyst at Fox News, was a marquee name for Ailes as he got the company off the ground. After making his comments Thursday, Hume then re-emerged to make sure reporters understood: "I said I love the guy, in the present tense."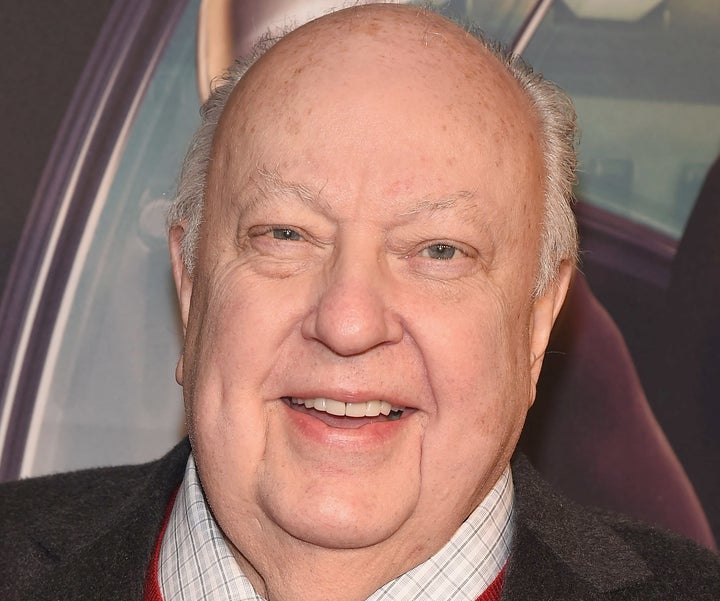 "Fox News Sunday" host Chris Wallace said, "There are people in tears."
"I shed mine a couple of days ago, when the story started to come out, that made this day seem like it was likely," Wallace continued. "I've never known a boss who transmitted a sense of mission, transmitted a sense of a team and a common purpose, more than Roger did. And the thing that's different from any place I've ever worked is people feel a personal connection to Roger, and I think a lot of people feel a deep sense of personal loss."
Wallace said he admired Ailes "tremendously professionally, and loved him personally." Though upset Ailes is leaving, Wallace said he "can't think of a better person to keep the vision of Fox News going than Rupert."
Greta Van Susteren, host of "On the Record," said Murdoch has made everyone feel "really good" about the transition: "He's not changing anything."
"Change is always tough, but I think Rupert Murdoch coming back is a big deal for all of us," she said. When asked if she would stay at Fox News past Ailes' departure, Van Susteren walked away and said, "I've got a show to do!"
In a statement, Murdoch said Ailes "made a remarkable contribution to our company and our country" and that he "shared my vision of a great and independent television organization and executed it brilliantly over 20 great years."
Murdoch didn't mention the ongoing scandal, spurred by a sexual harassment lawsuit filed two weeks ago by former "Fox & Friends" co-host Gretchen Carlson, an event that's prompted numerous other women to come forward both publicly and as part of an internal review. Fox News star Megyn Kelly has reportedly accused Ailes of sexual harassment as part of her testimony to law firm Paul, Weiss, which is conducting the internal review.
"I think a lot of people feel a deep sense of personal loss.""
However, Murdoch's sons stressed the need for "maintaining a work environment based on trust and respect" in a separate statement that also praised Ailes' contributions to the company.
"We take seriously our responsibility to uphold these traditional, long-standing values of our company," they said.
Nancy Erika Smith and Martin Hyman, Carlson's attorneys, responded to news of Ailes' resignation by saying their client "has caused a seismic shift in the media world."
"We hope that all businesses now understand that women will no longer tolerate sexual harassment and reputable companies will no longer shield those who abuse women," they said in a statement. "We thank all the brave women who spoke out about this issue."
In a remarkable coincidence, Ailes exits the stage just hours before Donald Trump, a candidate fueled by a mix of populism and resentment that's similarly driven Fox News, gives his speech as the Republican nominee.
But the show must go on, and despite rumors some high-profile stars could leave, a couple signaled their plans to remain.
"I intend to stay at Fox and work for Rupert as hard and as loyally as I did for Roger," Wallace said.
Baier acknowledged that he had a clause in his contract that allows him to exit if Ailes did. He said he couldn't speak about whether other talent will leave, but indicated he isn't.
"I'm really happy at Fox," said Baier. "And as long as things are going like they're going, I think I couldn't be happier."
Related
Popular in the Community