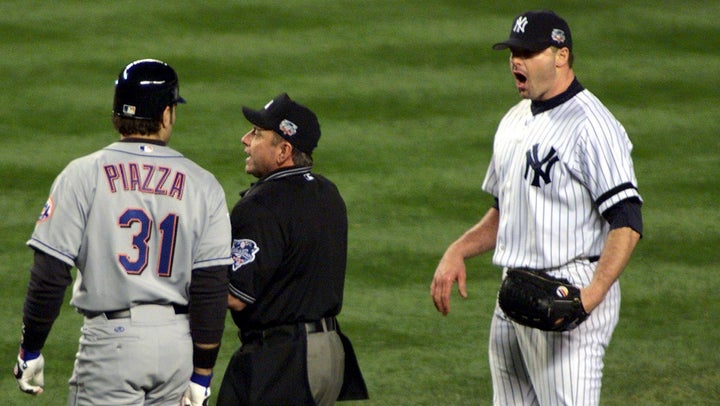 It all happened so quickly. One pitch and a swing later, the sharp shard of a broken bat flew toward the pitcher's mound. Then, with a flick of the wrist, New York Yankees pitcher Roger Clemens threw that piece of bat in front of New York Mets catcher Mike Piazza, who was running to first base. Tempers flared and benches cleared, and the play became the most infamous moment from the 2000 Subway World Series.
Thursday marks the 15th anniversary of this confrontation between Piazza and Clemens in the first inning of Game 2.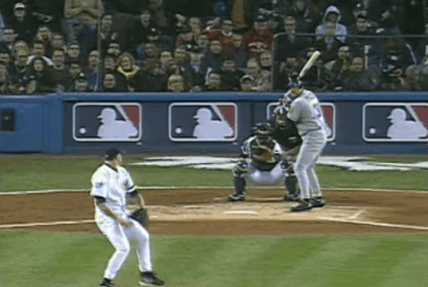 The throw was a move that, at its best, could be described as random and unnecessary. Clemens, of course, didn't have to take it upon himself to remove the bat from the field of play, especially in the manner that he did. In fact, he didn't have to do anything!
At its worst, Clemens' bat toss towards Piazza could be seen as intentional and dangerous -- a view Piazza's teammates likely shared when the whole team stormed out of the dugout to confront Clemens.
Emotions were already high heading into Game 2 of the 2000 World Series. It was the first time that these cross-town rivals had faced off in the postseason, and the Yankees had just beaten the Mets in a thrilling extra-inning game the night before.
Along with that, there was already built-up tension between the Mets catcher and Clemens from an incident earlier that season.
In July 2000, Clemens gave Piazza a concussion when he drilled him in the head with a fastball, forcing him to miss that month's All-Star game.
"I don't want to say he intentionally hit me in the head, but I think he intentionally threw at my head," Mike Piazza said to reporters after the game. "There's no place for that in baseball."
After an incident like this, one can understand why Piazza wasn't thrilled with Clemens' bat-toss in his direction.
"I had no idea Mike was running on the foul ball. There was no intent there," Clemens said to reporters.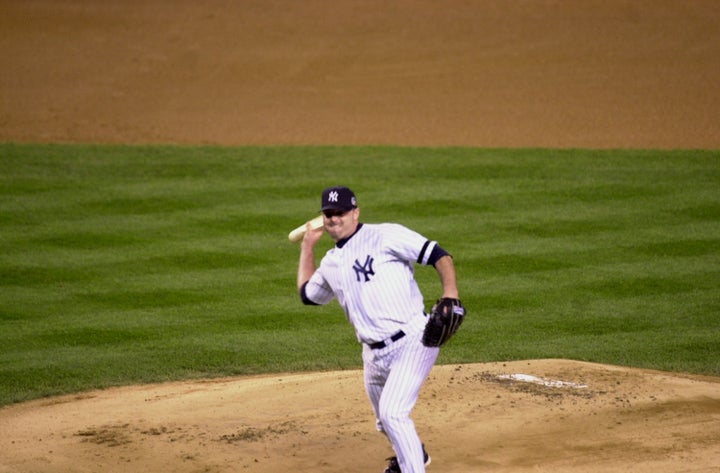 "When he threw the bat, I walked out to the mound to see what his problem was," Piazza said. "He really had no response. It was bizarre."
Clemens ended up throwing eight innings of two-hit ball, allowing no runs in Game 2. Despite a late rally by the Mets, they would go on to lose 6-5. The Yankees would go on to win the Subway World Series in five games.
In the incident's aftermath, the MLB didn't quite buy Clemens' claims of an innocuous bat toss. Charged with "inappropriate conduct" by the commissioner's office, Clemens was reportedly fined $50,000 after a review, which did consider Clemens' history with Piazza.
In Mike Piazza's 2013 autobiography Long Shot, the 12-time All-Star explained why he didn't immediately charge the mound, as some players would've understandably done in the moment. Piazza, however, wasn't angling to get embarrassed in a fight.
"There were complications," he recalled. "The least of them was the realization that Clemens was a big guy, and I stood a pretty fair chance of getting my ass kicked in front of Yankee Stadium and the world. That was a legitimate concern."
As for the bat? It was eventually sold in a February 2014 auction.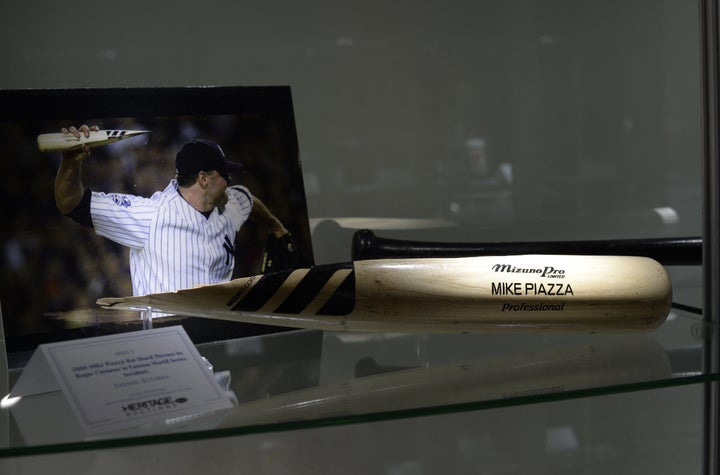 According to Newsday, Yankees strength coach Jeff Mangold saw that the broken bat was going to be thrown away after Game 2, but he decided to wisely hold on it.
The bat ended up selling for $47,800 in the 2014 auction -- quite a price to remember one of the oddest and most inflamed moments in World Series history.
Support HuffPost
The Stakes Have Never Been Higher
Related
Popular in the Community