According to The Hollywood Reporter, members of Westboro slammed the late movie critic as "a fag enabler," noting that his tweets "mock[ed] the faithful servants of God" that make up the congregation of the Kansas-based church, which is known for its extremely anti-gay views, in a news release.
The news release continues:
"Now the famed critic is in a new jurisdiction, where he can see the blessings poured out on God's humble servants in heaven, from his seat of eternal torment & sorrow in Hell! It's too late for the fool Roger Ebert! WBC will continue to bind those who still live in Doomed america to God's eternal laws & Word, so you, like Roger, are without excuse!"
The Pulitzer Prize-winning Ebert died April 4 at the age of 70. He was first diagnosed with thyroid cancer in 2002, and cancerous growths were found on his salivary glands a year later, forcing him to undergo surgeries that left him without the ability to speak.
Ebert's funeral is set to take place April 8 at the Holy Name Cathedral in Chicago.
Westboro members previously protested at the funerals of Steve Jobs, Michael Jackson and Matthew Shepard. Plans to picket the New Jersey funeral of Whitney Houston were announced, but no one from the church ever showed up.
UPDATE April 8 at 1:14 p.m. EST: Chicago Sun-Times reporter Stefano Esposito says members of the Westboro Baptist Church were no-shows at Ebert's funeral: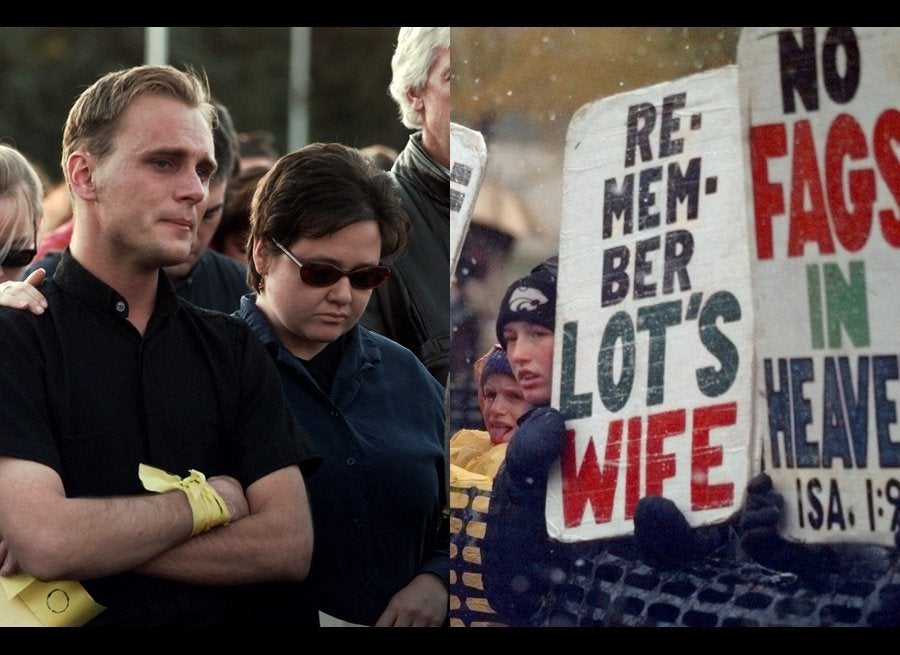 Westboro Baptist Church Protests
Popular in the Community