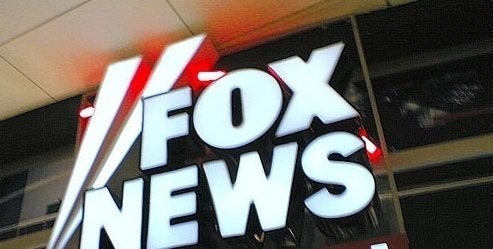 Update Monday April 6, 5:30 PM ET: Friedman was officially terminated in his Monday meeting with Fox News executives. Fox News released the following statement:
Fox News representatives and Roger Friedman met today and mutually agreed to part ways immediately. Fox News appreciates Mr. Friedman's ten years of contributions to building foxnews.com and wishes him success in his future endeavors. Mr. Friedman is grateful to his colleagues for their friendship and support over the past decade.
Original Post: FoxNews.com entertainment columnist Roger Friedman has drawn the ire of News Corp bosses after writing a review of a leaked version of the upcoming 20th Century Fox blockbuster "X-Men Origins: Wolverine" — and he'll have to answer to Fox News executives in a meeting Monday morning.
In the column, Friedman marveled at the ease of viewing a pirated movie: "It took really less than seconds to start playing it all right onto my computer," he wrote.
A News Corp statement Sunday (below) indicated that he had been "promptly terminated," which Friedman denied to ABCNews.com.
"There was no action taken against me," he said.
A Fox News spokesperson said simply, "This is an internal matter that we're not prepared to discuss at this time."
Insiders tell Huffington Post that Friedman will be meeting with Fox News executives Monday morning.
"Roger Friedman's views in no way reflect the views of News Corporation. We, along with 20th Century Fox Film Corporation, have been a consistent leader in the fight against piracy and have zero tolerance for any action that encourages and promotes piracy. When we advised Fox News of the facts they took immediate action, removed the post, and promptly terminated Mr. Friedman."
Related
Popular in the Community