A Georgia sheriff seeking re-election this year responded to an embarrassing moment from his past after old photos of him dressed in a Ku Klux Klan robe and hood surfaced.
"I don't deny it wasn't stupid, looking back now," Garrison said. "But there again I say what 21- or 22-year-old in this world hasn't made some stupid mistakes?"
In an interview with the Cherokee Tribune, the sheriff accused his opponent, David Waters, of leaking the photos in an attempt to damage his character.
"I'm deeply appalled he would stoop to this level," Garrison said. "It's clearly an act of desperation on his part and I believe that the voters will respond accordingly."
Jodie Fleischer, the WBS reporter that obtained the photos of Garrison, would not reveal her source, but said that the pictures did not come from Waters. According to an Associated Press report, Waters said he was shown the photos last year, but did not act on them.
"I think the suit represents harm regardless of how it's displayed. It's a statement that the suit makes and to call that a joke, I don't think a lot of people would laugh," Waters told ABC Atlanta.
Garrison, whose campaign slogan is "Re-Elect Integrity," has served as Cherokee County Sheriff for the past 20 years. While he was not yet elected sheriff when the photo was taken, his 30-year service record suggests that he was working in law enforcement at the time.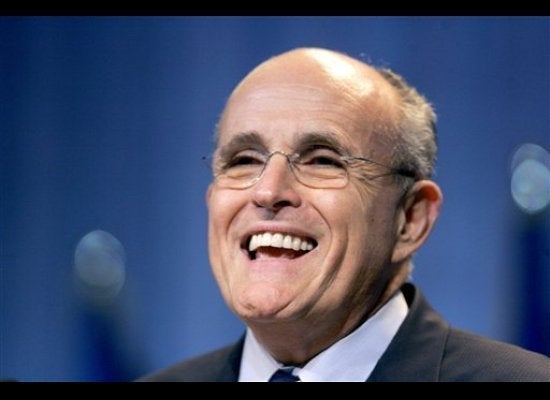 Out-Of-Touch Politicians
Popular in the Community