In an effort to end the ongoing debate around standing or kneeling during the national anthem prior to NFL games, Commissioner Roger Goodell wrote a letter to team executives saying the league needs "to move past this controversy" and that a plan for doing so would be discussed at a league meeting next week.
Goodell offered no details on the plan, but said "like many of our fans, we believe that everyone should stand" during the anthem, and that he wanted the matter resolved "together with our players."
Goodell made only a vague reference to why the athletes are kneeling ― in protest of police brutality, particularly against unarmed people of color. Instead, he praised players and owners "who have done the hard work over the past year to listen, understand and attempt to address the underlying issues within their communities" ― without specifying what he later termed "critical social issues."
He asserted that the kneeling "is threatening to erode the unifying power of our game, and is now dividing us, and our players, from many fans across the country."
"Like many of our fans, we believe that everyone should stand for the National Anthem," he said. "It is an important moment in our game. We want to honor our flag and our country, and our fans expect that of us. We also care deeply about our players and respect their opinions and concerns about critical social issues. The controversy over the Anthem is a barrier to having honest conversations and making real progress on the underlying issues. We need to move past this controversy, and we want to do that together with our players."
The letter was sent to all 32 teams.
Protests during the national anthem began last year when then-San Francisco 49ers quarterback Colin Kaepernick kneeled while it played. Although Kaepernick, now a free agent, remains unsigned by any other team, many more players have taken a knee in solidarity ― an act that has led to harsh backlash by some, including President Donald Trump.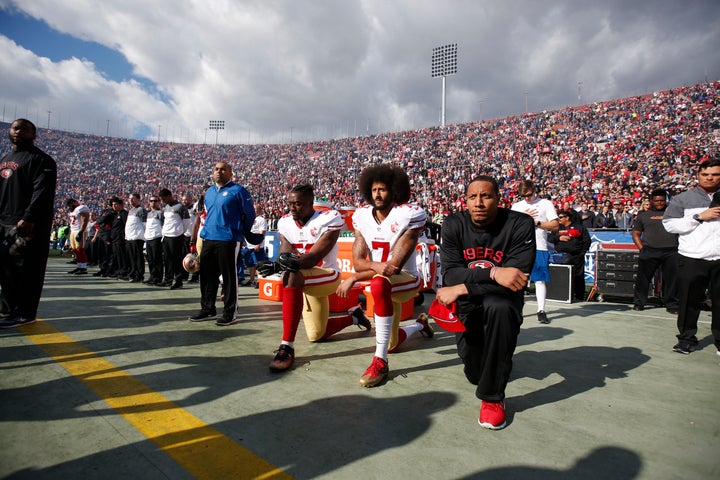 During a rally last month in Alabama, Trump said of the kneeling protests: "Wouldn't you love to see one of these NFL owners, when somebody disrespects our flag, to say, 'Get that son of a bitch off the field right now. Out! He's fired. He's fired!'"
But Goodell's letter comes after Vice President Mike Pence last Sunday abruptly left a game in Indianapolis after several players on the visiting 49ers kneeled during the anthem.
Pence tweeted that he left because neither he nor Trump will "dignify any event that disrespects our soldiers, our Flag, or our National Anthem." Minutes later, Trump tweeted that he had instructed Pence to leave the game if players knelt ― leading to speculation the vice president's appearance was a "political stunt."
Later Sunday, Dallas Cowboys owner Jerry Jones said he expected all players on his team to stand during the anthem, and that any member of the squad who "disrespects the flag" would be benched.
Goodell ended his letter by saying he looks "forward to a full and open discussion of these issues" when the team owners meet in New York.
"The NFL is at its best when we ourselves are unified," he wrote.
Related
Before You Go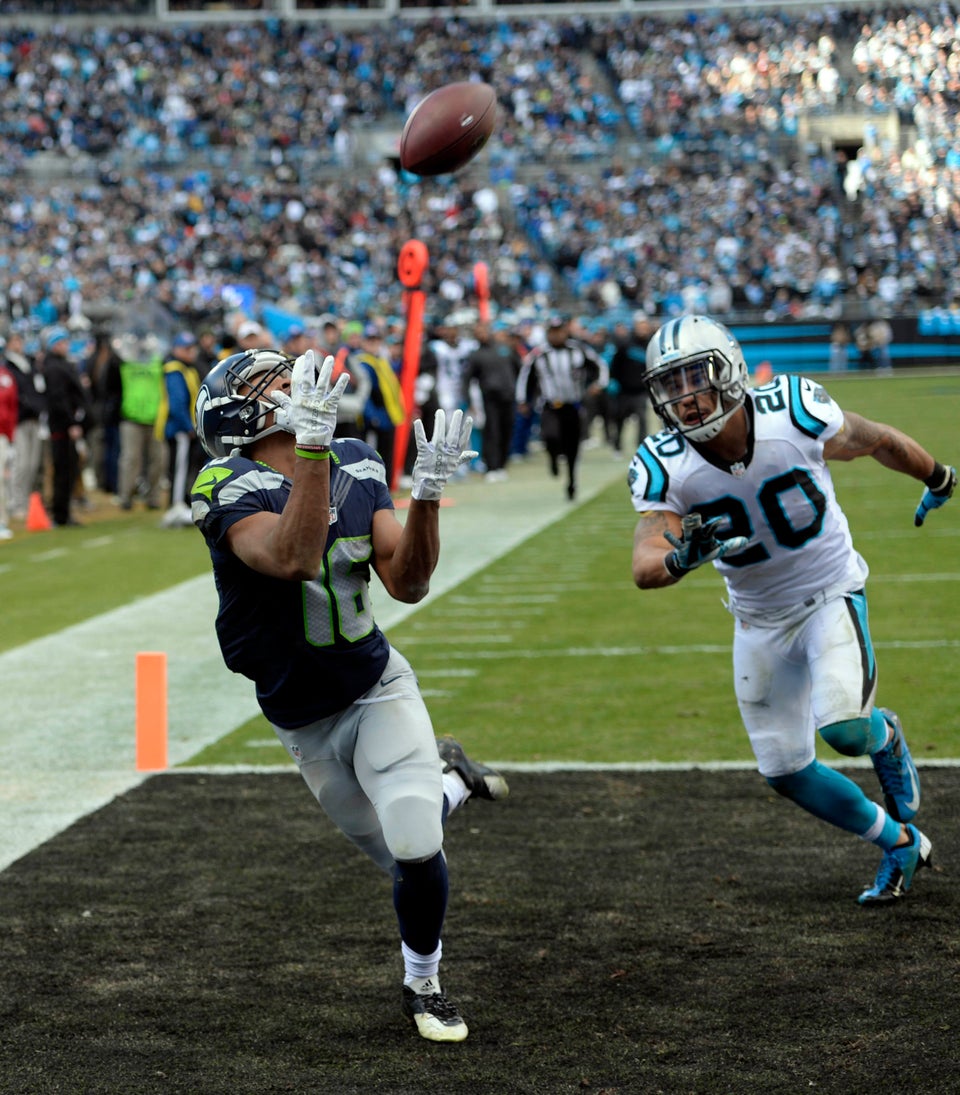 20 Breakout Stars Of The 2016 NFL Season
Popular in the Community