Fresh off a week of wall-to-wall terrible NFL news, things took yet another nasty turn Monday when the Minnesota Vikings announced that All-Pro running back Adrian Peterson had been reinstated and would be playing in the Sept. 21 game against New Orleans. Last week, a Texas grand jury indicted Peterson on charges of reckless or negligent injury to a child, and we're now learning that the mother of another one of Peterson's sons had also accused him of abusing that boy in 2013.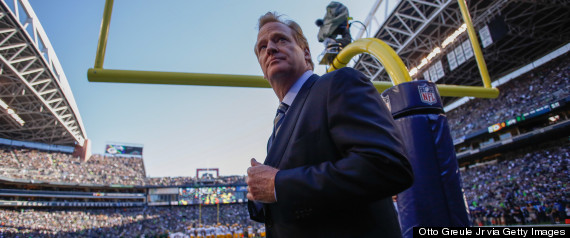 Even the most loyal NFL fans know that something is wrong with the league. Peterson is merely the latest player to face accusations of violent misconduct. Carolina Panthers defensive end Greg Hardy was convicted in July of assaulting his former girlfriend. San Francisco 49ers defensive end Ray McDonald was arrested on felony domestic violence charges over two weeks ago and is still active. And of course, last week the world saw footage of Baltimore Ravens running back Ray Rice punching his then-fiancee unconscious in an elevator.
Amid these grim stories, NFL Commissioner Roger Goodell, acting as a public relations figurehead for the league's 32 team owners, has demonstrated a complete lack of leadership. His handling of the Rice situation has probably drawn the most ire, but his responses to the other abuse cases have been equally disappointing and contradictory.
Goodell has long talked about the need to "protect the shield" -- i.e., to make sure the NFL practices morally upstanding conduct. It is Goodell's responsibility to set the tone for the organization in showing zero tolerance for critical issues like domestic violence and child abuse. But his haphazard approach has left room for inconsistencies where none should be. One day we hear about players needing "due process," and the next, we've got the Panthers deciding to bench Hardy a full two months after his conviction by a judge. And when the Ray Rice firestorm became too much to handle, a panicky Goodell bumped Rice's initial two-game suspension up to six to try and save face. (Rice is now on indefinite suspension, although reports indicate he may try to appeal.)
Goodell is in a critical position right now. He's got the opportunity to send a message -- not only to NFL fans, but perhaps just as importantly, to its players and teams -- that no abuse of any kind will be tolerated. Goodell began his tenure as NFL commissioner in 2006, and he's never seen the stakes higher than they are right now.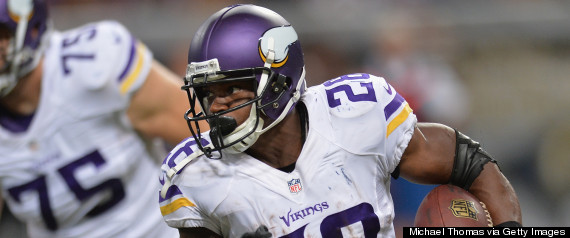 Fans and women's advocacy groups are demanding Goodell be fired, and they'll probably continue to do so unless he gives them a reason not to. Former MLB Commissioner Fay Vincent summed it up in The Wall Street Journal on Monday when he wrote: "A commissioner must carefully and with evidence explain what he is doing and why. He must announce his policy and sell it. Think of MLB Commissioner Bart Giamatti explaining his decision in 1989 to banish Pete Rose from baseball for gambling."
Goodell's challenge, like Giamatti's, is to protect his league while also protecting the sacred trust of his fans. Thus far, he has not shown he's been able to do that.
Email me at jordan.schultz@huffingtonpost.com or ask me questions about anything sports-related at @Schultz_Report, and follow me on Instagram @Schultz_Report. Also, be sure to catch my NBC Sports Radio show "Kup and Schultz," which airs Sunday mornings from 9 to 12 EST, right here.
Related
Popular in the Community