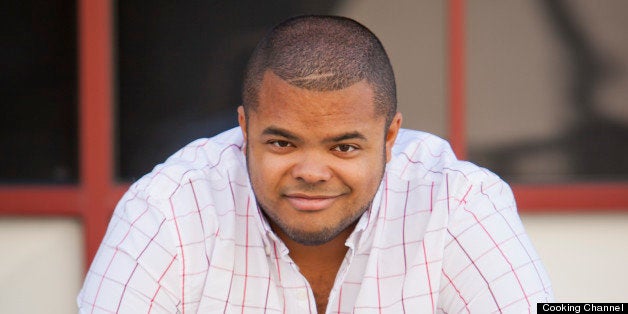 Serious grillers know little limitation when it comes to cooking over an open flame. Just ask Roger Mooking, who travels the world uncovering the secrets of this spirited breed of chef as host of the Cooking Channel's "Man Fire Food." This season, which is set to debut next month, culinary adventures await from East to West, including California's Death Valley, where a steel worker has developed a talent for building BBQ grills in the shape of 30-by-20 foot dragons -- flames shooting from the mouth and all, Mooking explains.
Back at home, Mooking says he's something of a pitmaster himself. "I'm one of those wacky people who have their BBQ going in the middle of winter," Mooking told The Huffington Post. "I move my propane BBQ right to the back door of the patio," he says.
For the rest of us, Memorial Day weekend marks the unofficial signal to light 'er up, but there are a few things to keep in mind before you do so, Mooking says.
"The really common mistake people make is wanting to cook really fast on a grill," according to Mooking. "They build a really big fire or they crank up the BBQ to high and they put the meat or whatever they're cooking right over the hottest part," he says, adding that constantly moving the food around or flipping it too often is what leaves many grilled items burnt on the outside before they've had a chance to cook throughly on the inside. "Embrace the smoke," he suggests. "Most things do better with a little long, slow cooking over indirect heat."
Case in point: The salt-crusted white fish that Mooking says is one of his favorite alternatives to traditional BBQ fare.
"Get a wood plank, mix up a little salt, water or egg whites -- just enough to make a paste -- and then take a whole fish, say, snapper, fill the inside with some thyme, season it well with salt and pepper, a little bit of star anise, a little bit of lime, sliced up, and parsley," he describes for how to cook it. "Stuff the cavity and put that on top of the plank. Completely encase it in salt, making sure that there are no spaces on the wood plank, and place it over indirect heat on your grill. Let that go for about half an hour.
"The inside is going to set up that salt and form like a cement," he continues. "Bang it with the back of a spoon. When it cracks open you have this perfectly steamed fish on the inside. It's really moist and tender, and perfectly seasoned."
To his summer cooking repertoire, Mooking adds apples that are tossed with olive oil, salt and pepper, and spicy chiles like jalapenos, and then grilled for 15 minutes over medium to high heat.
Here are five more of his favorite grilled dishes to try this Memorial Day and beyond, plus a sampling of Mooking's other love -- party-playlist-worthy music -- which he says he's been dabbling in for years. (And by dabbling he means picking up the Canadian equivalent of a Grammy for his membership in the soul trio, Bass Is Base.)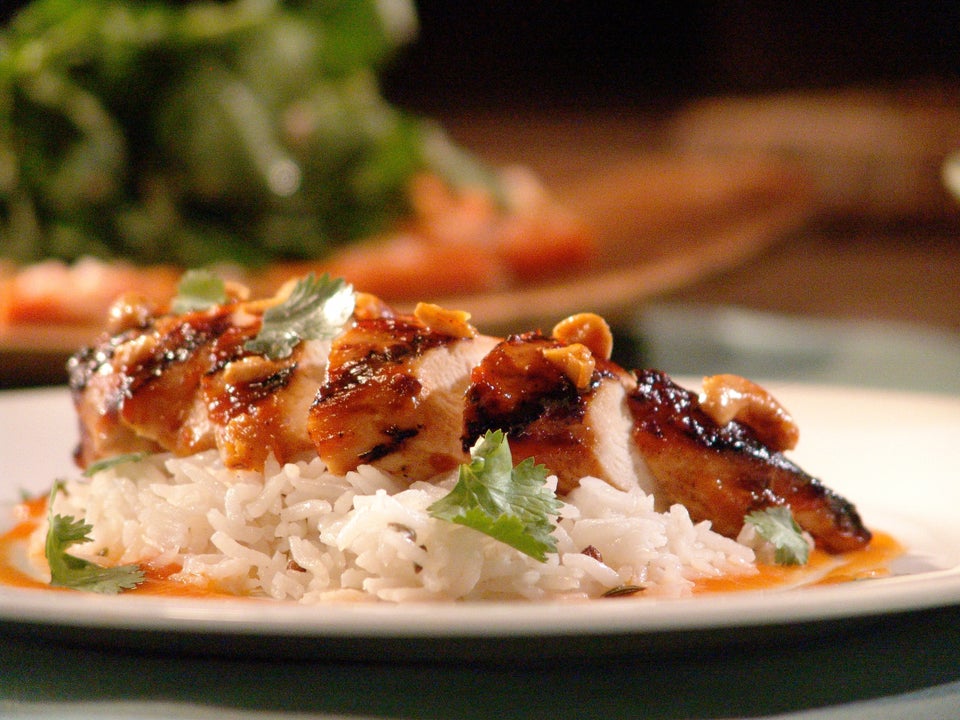 Roger Mooking's Memorial Day Grilling Recipes
Support HuffPost
Every Voice Matters
Popular in the Community