Roger Sedarat is a 2015 recipient of the Willis Barnstone Translation Prize and a nominee for the Pushcart Prize in translation. The author of three poetry collections, his translations of classical and modern Persian literature have appeared or are forthcoming in Poetry, Guernica, Brooklyn Rail, and World Literature Today. His most recent project is Eco-Logic of the Word Lamb (forthcoming, Ghost Bird Press). He teaches poetry and literary translation in the MFA Program at Queens College, City University of New York.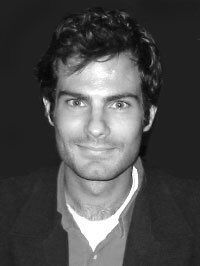 Loren Kleinman (LK): Tell us why we should care about translation:
Roger Sedarat (RS): Most obviously regarding literary translation (assuming the importance of other informational renderings--like medical textbooks), I'd suggest imagining our lives without it: no Freud or Plato; no King James Bible, so foundational in shaping the English we use today; no great classic and contemporary books from all over the world.
LK: What was the first poem you ever translated? Who was it by? What made you want to translate it?
RS: Years ago when visiting family in Shiraz, Iran, I met a distant relative, a doctor, with a passion for classical Persian poetry. Though I'm Iranian-American, I always wrote and published in English. I also received my PhD in American literature. The established poets of Iran have always been with me, but I just enjoyed reading them.
This doctor showed me some poems I knew quite well from the 14th century Sufi Hafez (in the form of the Persian ghazal) that he had translated into English. I could certainly see that he achieved sufficient literal equivalence, but the spirit of poetry had been lost in English. I started to work with him on one of my favorites, and we continued exchanging drafts by mail upon my return to New York. We ended up with a great rendering, which we published.
Looking back, I think I just saw it as a challenge. I'd once read an article by Dick Davis, the acclaimed Persian translator, about the impossibility of translating Hafez. I wondered what, if anything, I could do in English. Mostly I got to work on it just for the love of poetry, a motivation shared by many literary translators. Suddenly all those clichés you read about translation became true for me, especially the one about it being the closest reading possible of a text. Like all Iranians I always had Hafez near me, but translating him infected me with his verse.
I kept at it, always just as a kind of hobby, and it ended up serving my own poetry as well. The last collection of my own verse, Ghazal Games, came directly out of my work on Hafez.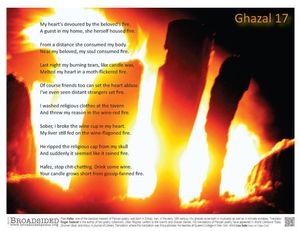 LK: Is there one writer who has not been translated into English yet that you'd urge someone to translate? Or would you translate it?
RS: Anyone who inhabits another language knows at least one writer who absolutely needs to be introduced to foreign readers. I can only speak for my own Persian tradition. Though there have been attempts here and there, I'd say a great collection of the acclaimed 20th century poet Ahmad Shamlu is most warranted. It's not my task (I don't have the rights), but I have a feeling it's coming soon.
I'm grateful to have discovered a young postmodern poet in Iran, whose work I absolutely love and want to introduce to an English reading public. He's not well known, even in Iran, but that sort of makes it even cooler for me, like a real discovery. It's the verse I wish I'd written.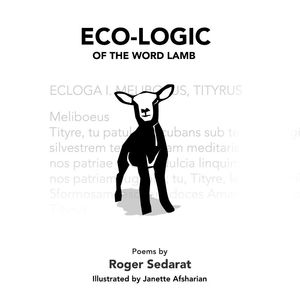 LK: Let's talk about your latest translation of Eco-Logic? Why shy away from doing a literal, logical translation of Virgil's Eclogues?
RS: This forthcoming book takes a very creative approach to Virgil's Eclogues. In translation studies the poems would be considered imitations, and they're juxtaposed with images that offer their own kind of visual translation. There are so many good literal/logical translations of these great pastorals, which have greatly influenced English poetry, and surely more to come. I wanted to somehow insert the classical pastorals into the postmodern spirit of our times, my own radical version of how Virgil inserted the political into Theocritis's Idyls.
LK: List the top five translations into English of 2015? What do you think is next for translation in 2016?
RS: As for what's next in 2016, I only hope more great books keep getting translated.
I'm offering the following books, since they importantly help correct the ongoing horrific judgments of marginalized people from the Middle East. I wish every American could/would read them.
The Meursault Investigation, by Kamel Daoud (Translated from French by John Cullen)
--A retelling of Albert Camus's The Stranger from the point of view of the previously unnamed Arab "Other."
I Am the Beggar of the World: Landays from Contemporary Afghanistan (Translated from Pashto by Eliza Griswold, Photographs by Seamus Murphy)
I Am the Beggar of the World: Landays from Contemporary Afghanistan (Translated from Pashto by Eliza Griswold, Photographs by Seamus Murphy)
--A collection of anonymous couplets in an ancient literary tradition by Afghani girls and women shared through the new media.
The Seven Good Years: A Memoir, by Etgar Keret (Translated from Hebrew by Sondra Silverston, Miriam Shlesinger, Jessica Cohen, Anthony Berris)
--The intriguing translation backstory of this insightful memoir by an acclaimed Israeli fiction author makes the elegant prose even more worth reading. Aziz Kakimi, an Afghan who grew up in Iran, subverted government censorship to translate it into Persian in hopes of relaying shared humanistic themes to Iranians.
Where are the Trees Going, by Venus Khoury-Ghata (Translated from French by Marilyn Hacker)
--Marilyn Hacker offers English readers Khoury-Ghata's reflections on immigration, cultural conflict, war, and womanhood in a mix of poetry and prose from her native Lebanon.
The Temple Bar: An Egyptian Novel, by Bahaa Abdelmegid (Translated from Arabic by Jonathan Wright).
--An Egyptian PhD student writing a dissertation on Irish poet Seamus Heaney struggles to adjust to life in Ireland, then experiences a difficult return to his home country.
Calling all HuffPost superfans!
Sign up for membership to become a founding member and help shape HuffPost's next chapter