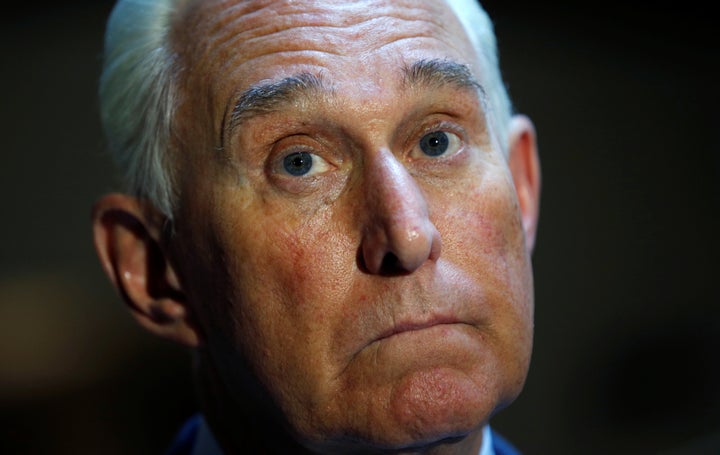 Just days ago, Stone said he thought Mueller would indict Donald Trump Jr., the president's eldest son. In emails on Monday asking "Fellow Patriot[s]" for money, Stone says he's likely next on the "crooked special prosecutor's hit list."
"It is becoming clear that special counsel Robert Mueller intends to frame Roger Stone for some bogus 'offense' unrelated to Russian collusion, WikiLeaks, or perhaps even the 2016 election," Stone's defense fund website declares.
"To silence Roger and destroy him and his family, the Clinton/Obama DNC and their sore loser supporters are suing Roger because they lost the election. Don't let it happen!"
Stone seemingly has a lot on his mind. On Monday, he posted a video on Instagram in which he claimed a source was "pushing" a "fake news" story to New Yorker journalist Ronan Farrow about overhearing Stone tell Trump he had advance knowledge of the content of the hacked Democratic emails that WikiLeaks released during the 2016 presidential campaign.
"This is categorically false," Stone says in his video. "This is exactly the epitome of fake news." He said the "false narrative" has also been "pushed" to The Washington Post and The New York Times.
So far, the outlets haven't published anything of the sort.
"The special counsel is going to charge Donald Trump Jr. with lying to the FBI. Notice they're not charging him for having an illegal meeting with a Russian at Trump Tower because there's nothing illegal about that meeting," Stone said.
Popular in the Community