Roger Stone, the political trickster who is organizing thousands of Donald Trump supporters to monitor polls on election day, was the chief strategist for a 1981 New Jersey gubernatorial campaign that benefited from a similar "ballot security" effort.
In that race, New Jersey Republican Tom Kean's top advisers, including Stone, warned the public that the election would be "stolen." Volunteer election monitors with official looking garb flocked to minority neighborhoods. This, along with signs warning that "it is crime to falsify a ballot or to violate election laws," led to widespread reports of intimidation.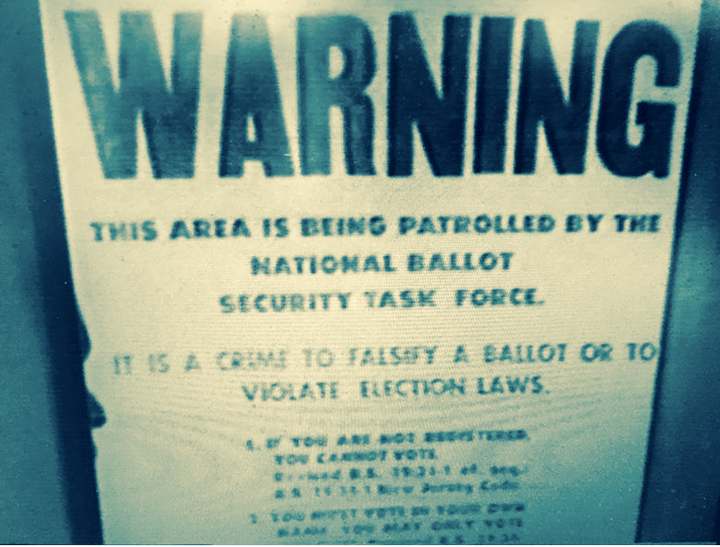 Kean won the election by a hair, but a federal judge later determined that the "National Ballot Security Task Force" organized to support him had violated prohibitions against voter intimidation. Ever since then, the Republican party has been forced to operate under a special set of rules, called a consent decree, that is supposed to ensure that similar voter suppression efforts never happen again.
Reached via email, Stone denied he had anything to do with the Kean National Ballot Security Task Force, telling The Huffington Post, "it was a Republican National Committee operation thru the New Jersey Republican State Committee, and not the Kean for Governor [campaign]." Stone said he learned about the voter intimidation "on Election Day."
But the parallels with today's Stone-led pro-Trump effort are uncanny. During the Republican primary this year, Stone organized the "Trump Ballot Security Project" to fight what he claimed was a conspiracy by the RNC to "steal" the GOP nomination from Trump.
Once Trump secured the nomination, Stone turned his sights toward Nov. 8, and began arguing that Democrats would "steal" the general election. Stone called for a legion of Vote Protectors, untrained volunteers who agreed to travel to minority neighborhoods on Election Day and act as "citizen journalists" and "exit pollers" — just like the volunteer poll watchers that monitored inner-city neighborhoods in New Jersey in 1981.
Until a few days ago, the group organizing these "exit polls" was also encouraging volunteers to wear official looking I.D. badges, and to videotape voters approaching the polls. But after HuffPost asked Stone about them, he pulled down the webpages from his site that showed Trump supporters how to create I.D. badges and how to videotape voters at the polls. These are the badges HuffPost made: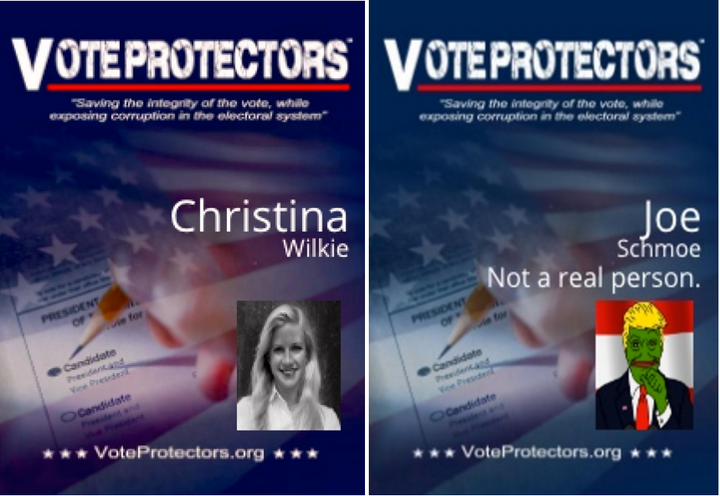 As of Tuesday, the homemade "exit poll" function was still up, and volunteers were still signing up all over the country to conduct the "exit polls," despite there being no information on Stone's site about how to actually conduct an exit poll. Below is the "exit poll" format. HuffPost accidentally cast two votes for Trump, which were apparently recorded for the poll.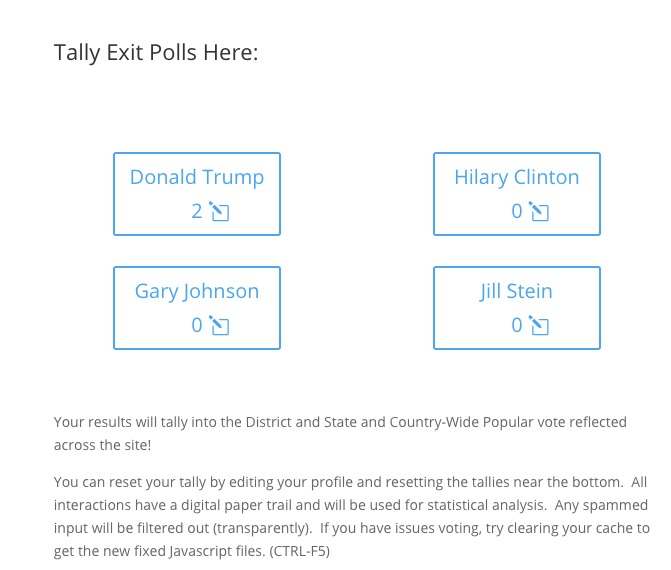 Stone recently told Trump supporters that this unscientific exit poll could serve as evidence for the Trump campaign to use in a legal challenge over a Clinton presidential victory.
But Stone is wrong. Exit polls "are not a legitimate reason to challenge an election," Danielle Lang, deputy director of voting rights at the Campaign Legal Center, a nonprofit public interest group, told HuffPost. "That's why we have a secret ballot, so you don't have to tell anyone how you voted."
Stone's activities are causing major headaches for the national Republican Party. Until last week, the RNC was looking forward to having the 1982 consent decree from the Kean campaign case lifted in 2017.
But late Wednesday, Democrats filed a motion to extend the special rules another eight years, citing the Trump campaign's "ballot security" initiatives and Stone's emphasis on sending his "exit pollers" to largely minority neighborhoods.
Trump, meanwhile, had his own ties to the Kean campaign, and the voter intimidation fallout. When Democrats filed a lawsuit accusing the RNC of voter intimidation in 1982, it was Trump's brother-in-law and personal attorney, John Barry, who represented the Republicans fighting the consent decree.
On the campaign trail, Trump has repeatedly encouraged his supporters to monitor polls. In August, he told a Pennsylvania crowd, "I hope you people can … not just vote on [Nov.] 8th, but go around and look and watch other polling places and make sure that it's one hundred percent fine."
The consent decree prohibits the Republican National Committee and its allies from engaging in any "ballot security measures" that could suppress the vote in minority neighborhoods, and from recording, intimidating, or approaching voters headed to the polls. It does not specifically apply to presidential candidates, but the New Jersey lawsuit seeks to prove that the RNC and the Trump campaign are coordinating on Trump's "voter integrity" efforts.
HUFFPOST READERS: What's happening in your state or district? The Huffington Post wants to know about all the campaign ads, mailers, robocalls, candidate appearances and other interesting campaign news happening by you. Email any tips, videos, audio files or photos to scoops@huffingtonpost.com.
Popular in the Community