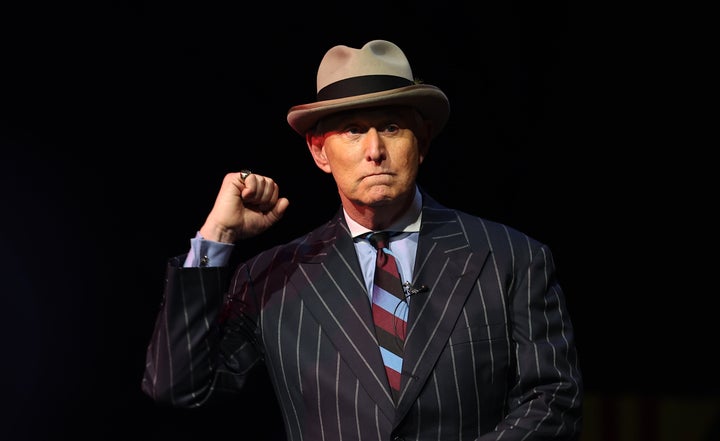 At one point, someone off camera asks Stone: "So, hopefully we have this today, right?" Stone responds: "We shall see."
Some members of the Oath Keepers were charged last month with several offenses related to the attack on the Capitol, including criminal conspiracy.
Stone told ABC News after the video was posted that he had "no advance knowledge of the riot at the Capitol." He had said earlier that he played "no role whatsoever in the Jan. 6 events," and that he "never left the site of my hotel" until he headed to the airport that afternoon.
As for the Oath Keepers with him outside the hotel, Stone told ABC: "I could not even tell you the names of those who volunteered to provide security for me."
Vice News reported last month that members of the Oath Keepers appeared to have official passes hanging from their necks providing special access the day before and the day of the Capitol attack.
Trump granted clemency to Stone and eventually pardoned him last year after he was convicted of seven felonies, including lying in congressional testimony and witness tampering in the investigation into the Trump campaign's possible collusion with Russia in the 2016 election.
Stone appeared to imply that the quick commutation of his sentence was his reward for keeping his mouth shut about Trump. Stone told NBC News journalist Howard Fineman: "He knows I was under enormous pressure to turn on him. It would have eased my situation considerably. But I didn't."
Popular in the Community