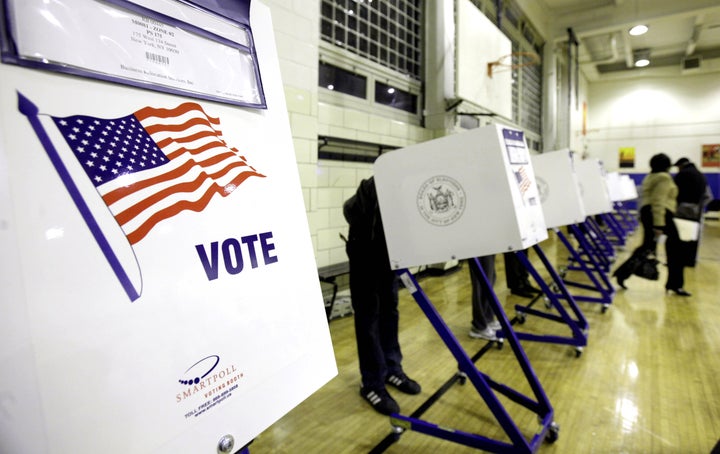 As you no doubt know, the beginning of the presidential primary season begins with the Iowa caucuses and the New Hampshire primaries, an arrangement that has allowed voters in those states to have an early hand in shaping the outcome of the nomination contests. This system is typically beloved by people from Iowa, people from new Hampshire, people who love tradition and people who love freezing nearly to death in the dead of winter while covering a bunch of candidates who will mostly fail in their endeavors.
The iron lock of the two states is pretty much hated by just about everybody else, and, with increasing frequency, other states typically try to crash the early primary party. In 2008, this led to all sorts of comical angst on the Democratic side, as Florida and Michigan defied party leaders to have early primaries. If you enjoyed all of that michegas in 2008, then you should look forward to 2012, which is shaping up along the same lines.
Florida, for example, is at it again, only this time it's the GOP primary that's encroaching on the turf enjoyed by Iowa and New Hampshire. Officials have scheduled the Florida primary for Jan. 31, which would push it ahead of the four states that the RNC allows to have primaries before March 1: New Hampshire, Iowa, Nevada and South Carolina. New Hampshire actually has a state law that mandates that their primary be seven days ahead of any other state's. (Iowa is in the clear here, because they have a caucus.)
Tom Rath, an attorney in Concord, served on a Republican delegate selection committee that established the calendars for the upcoming primary cycle. He said moving New Hampshire's Primary into earlier January conflicts with holiday activities and is less beneficial to voters.

He recalled one year when the New Hampshire Primary was held on Jan. 8.

"The important thing (in 2012) is we get the entire month of January," Rath said. "It's a much better time for our citizens to take a look at these people and they're not doing something that's rushed for the holidays."

Gardner said, "I would prefer that New Hampshire doesn't have to have its primary pushed up to the holidays, but as far as what Florida decides to do, it's up to Florida. And we will do what we have to do here."
"We will move up," Iowa Governor Terry Branstad, a Republican, told CNN on Saturday at the National Governors Association winter meeting. "We did it last time. We will do it again. We will be first and New Hampshire will be after us. We will work them on whatever we have to do."
South Carolina's outgoing GOP chair says Florida should lose the party's convention if the state doesn't fall in line with the rules and move back its early primary date.

"I would not be averse to pulling the convention if Florida doesn't follow the parameter of the rules," state party chairwoman Karen Floyd, who is not running for re-election, told the Tampa Tribune. "If you can't play by the rules you can't receive the benefit of those rules."
Minnesota law establishes February 7, one day after Iowa, as the default date for that state's caucuses. The date can only be changed with the consent of both political parties. The parties must, according to the statute, agree to change the date "no later than March 1 of each odd-numbered year"

[...]

But the Minnesota Republican Party has refused to budge, arguing that its caucus is merely a non-binding affair held on the same date as a non-binding presidential straw poll.
In 2008, when Florida and Michigan moved up their primaries, they were initially told that their elected delegates would get no vote and no seat at the Democratic National Convention. Later in the year, the DNC Rules and Bylaws Committee relented in part, and agreed to give delegates from those states a half of a vote each at the convention. Eventually, the day before the convention, all of those delegates had full voting rights reinstated. Given all of that, it's not clear what leverage the RNC is going to bring to bear against these intransigent states.
And that's why one day, the Iowa caucuses will probably take place on Halloween, or something.
Popular in the Community