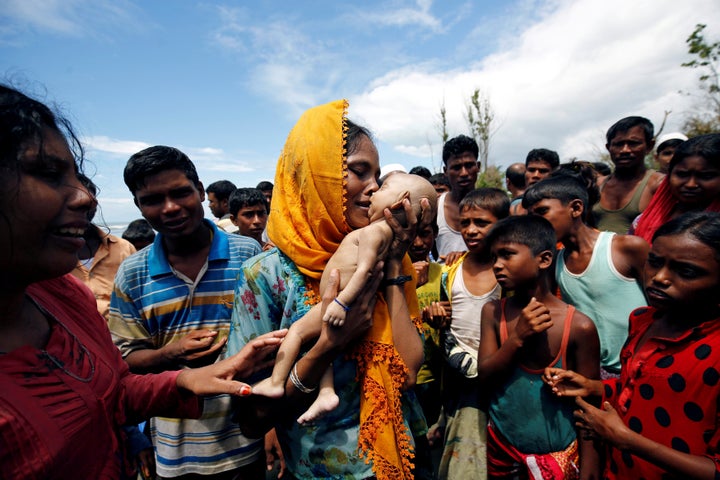 The bloodshed overtaking Myanmar's Rakhine state forced Hamida, a Rohingya Muslim, to run from her homeland last week. She, her husband Nasir Ahmed, their two young sons and about a dozen other refugees boarded a small fishing boat crossing the Bay of Bengal to the Bangladesh village of Shah Porir Dwip, Reuters reported.
The photo below was taken when the family arrived in Teknaf, Bangladesh after their boat capsized. She survived, but Abdul Masood, her 40-day-old infant, did not.
"I rushed to the spot and found people crying over the dead body of a child," Reuters photographer Mohammad Ponir Hossain said.
Hamida's and Nasir Ahmed's horror mirrors ones that thousands of families have experienced in recent weeks following recent unrest in the area. The Rohingya community, an ethnic minority in Myanmar, have been persecuted for decades, but violence flared up last month after Rohingya militants attacked local police posts. Local government forces responded with a widespread crackdown of Rohingya villages across the northwest part of the country, pillaging villages, leaving hundreds dead and threatening thousands more.
More than 400,000 Rohingya people have fled Myanmar into Bangladesh. Some of the refugees have recounted the scenes of carnage they left behind in Rakhine state.
"We were all watching what the military did," Soe Win, a 10th-grade teacher, told The Washington Post from Ukhia, Bangladesh. "They slaughtered them one by one. And the blood flowed in the streets."
Bangladesh's government announced Sunday that it plans to build shelters capable of accommodating 400,000 people in the next ten days. The refugees won't be allowed outside the camps, the government said.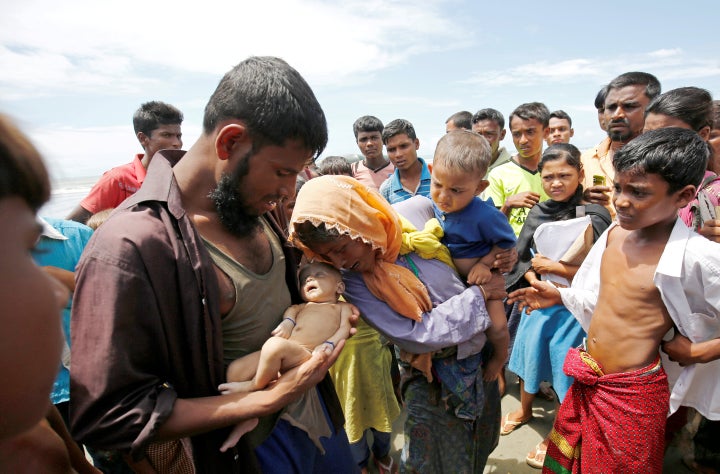 Myanmar's de facto leader Aung San Suu Kyi has drawn international condemnation over her response to the violence, which she has dismissed as being the product of "a huge iceberg of misinformation."
Suu Kyi is expected to address the issue on Tuesday in a televised speech to the United Nations General Assembly, which meets this week in New York. She said last week that she would not be attending the gathering in person due to the crisis.
U.N. Secretary General Antonio Guterres told the BBC on Sunday that the address is Suu Kyi's "last chance" to put an end to the violence.
"If she does not reverse the situation now, then I think the tragedy will be absolutely horrible, and unfortunately then I don't see how this can be reversed in the future," Guterres warned.
Meanwhile, Human Rights Watch has called for targeted sanctions and an arms embargo on Myanmar's military.
"Burmese security forces are committing ethnic cleansing against the Rohingya and disregarding the condemnation of world leaders," said John Sifton, HRW's Asia advocacy director. "The time has come to impose tougher measures that Burma's generals cannot ignore."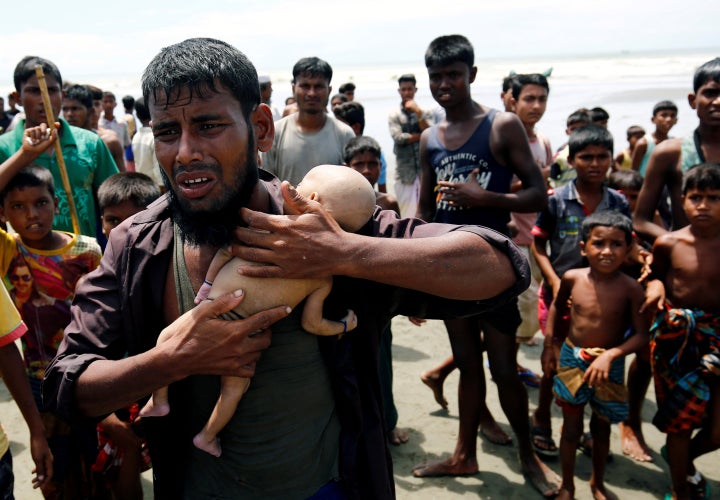 Support HuffPost
The Stakes Have Never Been Higher
Related
Before You Go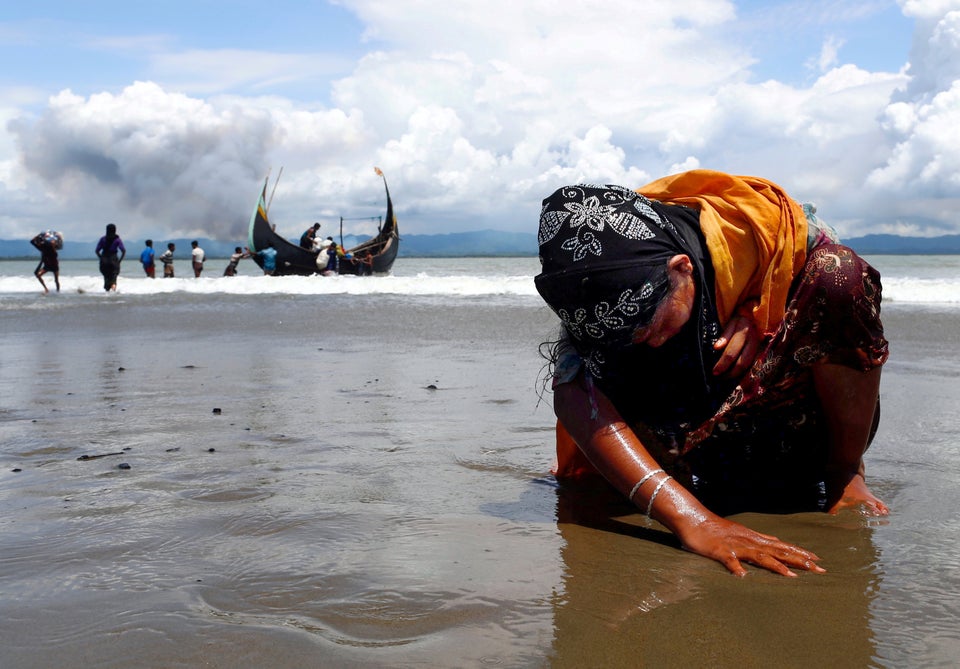 Rohingyas Flee Myanmar Violence
Popular in the Community