In a country where Cricket and Bollywood are the consistent favorites, a wave of social media titans are pushing their way to the top, one impactful project at a time. One of the hottest and most talked about figures in the digital community is Rohit Varma, founder of the Bangalore-based R. Square Consulting.

For sometime now, Varma and his staff have put together Social Media Week activities in multiple cities including Mumbai and Bangalore - capturing and showcasing India's proud history, and giving voice to its economically exciting future. It takes skill skill, relationship building, and a deep knowledge of global trends to weave together an extraordinary portrait of the lives of India's 1.3 billion people.
But Varma has the full package, and is consistently rising to the challenge. A former corporate insider, he has transitioned himself into a master promoter and organizer of the 'live social media event'. If Social Media Week Bangalore's electrifying performance this past February is any indication, then we can look forward to more from this savvy, digital marketer, who is helping to define India's influential presence on the world stage.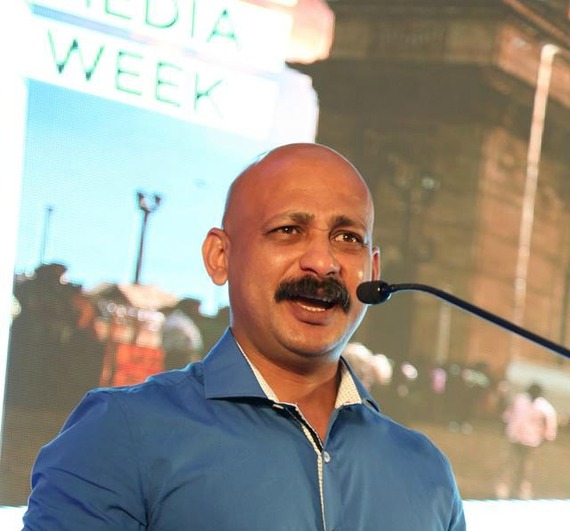 You have been one of the most celebrated social entrepreneurs in India. What do attribute to your success?
I would say my passion and commitment. I came into this concrete jungle from a small town called Balaghat with big dreams, and I have been fortunate to learn a lot from the corporate environment I worked in. When I decided to make a mark for myself, there was no looking back. My family, friends and colleagues have been of immense support in my journey. My belief that "Anything is possible, if one puts in 100%" has never let me down.
You were one of the organizers of Social Media Week Bangalore back in February. A very successful effort that resonated throughout every corner of social media. What made things happen like that on such a global scale?
Yes, Social Media Week (SMW) Bangalore was a huge success. We believe community needs a platform to connect, share and create. We have attempted to create a platform for the social community. Social Media is really dynamic, and SMW becomes a perfect forum for sharing knowledge, learning and exploring business opportunities. Content is key. We go back to community, and take their advice to build relevant content. We work on multiple formats and we develop content for different audiences like marketing professionals, social communities, students, entrepreneurs, and so on.
Right now, you are hard at work with Social Media Week Mumbai, which will take place in September. Your team generated great excitement in Bangalore, so what can the attendees expect from this upcoming event?
Yes, the team did amazing work in Bangalore and I am sure SMW Mumbai will be bigger than SMW Bangalore from the perspective social engagement, content, involvement of many more organisations and relevancy. The theme for SMW Mumbai is really interesting: " Upwardly Mobile - the rise of connected world". Under this theme we will attempt to understand how new ideas, innovation and technology will change our lives. We have received some very interesting feedback from the community on this theme. I am very excited the way this edition is shaping up. I can say audience will love the content.
Companies are either setting up offices in India or coming to recruit talent for companies headquartered elsewhere. In light of this fact, how do you see India evolving and continuing to push the boundaries of digital innovation?
Today, the world does not have any boundaries. I think we have broken the cultural and language barriers. India has a very strong culture - the culture of "adapting". Hence companies are either recruiting from India or opening their offices around the country. I think the talent and business opportunity here is immense. I see India becoming a hub for digital innovation quite soon.
As a kid, I grew up hearing amazing stories about the Taj Mahal and how beautifully designed it is. 100 years from now, when people talk about India and its place in the world, its culture and impact, what will be the stories that you think people will talk about?
India will be known as a country of dreams. A world capital of innovation. Innovation which impacts the way we live, work and create.
Related
Popular in the Community