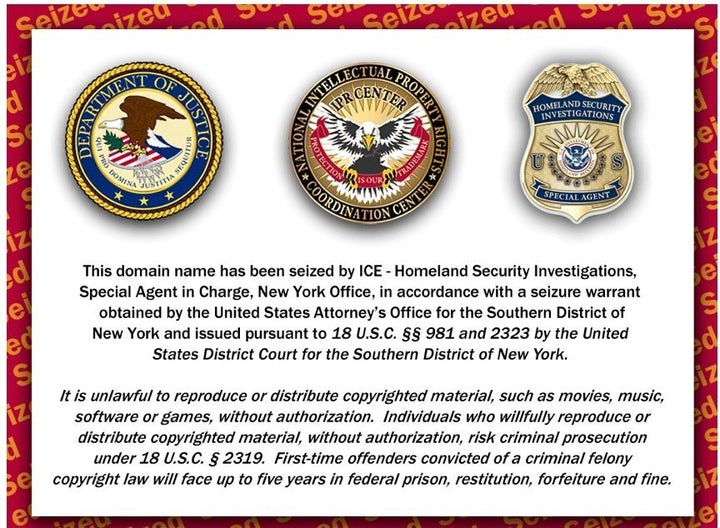 Together with several other sites, popular sports streaming and peer-to-peer website Rojadirecta has had its domain seized by U.S. authorities.
A large notice appeared on Rojadirecta.org's website informing users, "This domain name has been seized by ICE-Homeland Security Investigations, Special Agent in Charge, New York Office, in accordance with a seizure warrant obtained by the United States Attorney's Office for the Southern District of New York [...]" (See screenshot below)
The seizure of the site is particularly controversial because Rojadirecta, a Spanish site, was found by Spanish courts to be operating legally. The domain's closure has been accompanied by a spate of other crackdowns by the government: Other sports-streaming websites such as ATDHE.net, Firstrow.net, ChannelSurfing.net, and Ilemi.com have also been seized by the authorities. It's a controversial move that comes just ahead of the Super Bowl.
Rojadirecta confirmed that its site had been seized by the authorities in a tweet posted Tuesday. "ENG: US authorities "steal" our domain rojadirecta.org! We are now on http://www.rojadirecta.me (and also on .com .es .in .be ...)," the site wrote. It followed up with another alert: "US authorities sizes also our .com ! Retweet: www.rojadirecta.me rojadirecta.es rojadirecta.in."
Rojadirecta, which compiles links to live broadcasts of sports events such as the NBA, NFL, and MLB, typically receives more than a million visits each day and is "listed among the 100 most popular sites in Spain in terms of traffic," according to TorrentFreak. TorrentFreak also notes, "Similar to BitTorrent sites, Rojadirecta doesn't host any copyrighted material. Instead, it indexes HTTP links to sports streams that can already be found on the Internet, and also carries links to .torrent files which are hosted on other sites."
LOOK: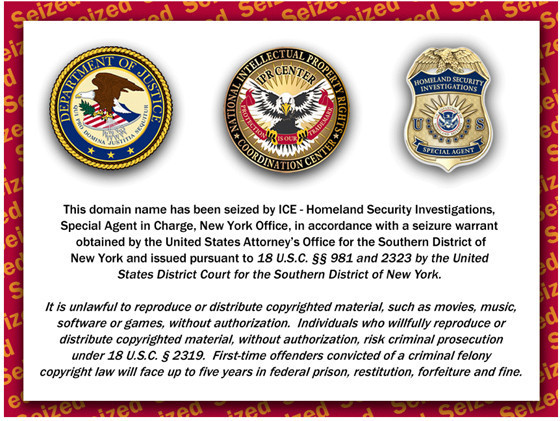 Popular in the Community