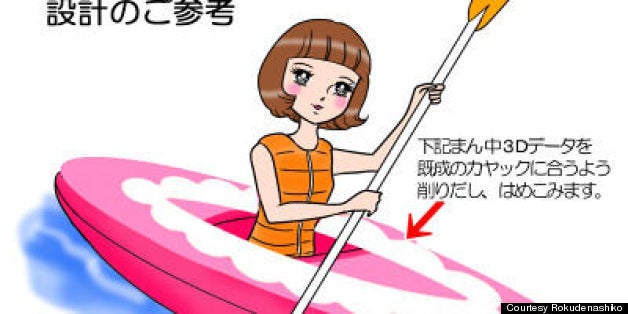 Most artists have a thing. Yayoi Kusama prefers polka dots, Jackson Pollack liked to throw his paint. The Japanese artist Rokudenashiko happens to specialize in vaginas. Before you write the cartoonist and sculptor off as a third-rate Georgia O'Keeffe, it's worth noting that she has her reasons. The artist, whose pseudonym translates to "good-for-nothing kid," is concerned with the stigma surrounding the vagina, or "pussy," as she calls her muse. Some readers may find the following content objectionable or NSFW.
In an email to the Huffington Post, she explained her career as a result of self-doubt. Because of how "overly hidden" female anatomy is (witness the nipple), "I did not know what a pussy should look like," she recently wrote on the crowdfunding site Campfire. She worried that her own was "abnormal."
Rokudenashiko eventually underwent a procedure known as vaginal rejuvenation, a controversial, increasingly popular practice in which a woman's labia, hymen or both, are surgically reshaped, usually to look smaller. Many gynecologists cite risks without gains, but more women worldwide, largely in the U.S., the U.K., and Japan, take those risks every year.
After the operation, Rokudenashiko wondered about her disconnect with her own body. She decided to demystify the vagina with a series of works she calls "Deco-Man." "Man," according to Kotaku, is short for the Japanese word that equates to pussy, "manko" (まんこ). "Deco" stands for "decorated."
Rokudenashiko's oeuvre ranges from a working lamp with a lit-up clitoris to a diorama of a war scene featuring soldiers sliding down a vaginal ditch. Each incorporates a silicone mold of Rokudenashiko's own vulva, a touch she says she simply found funny.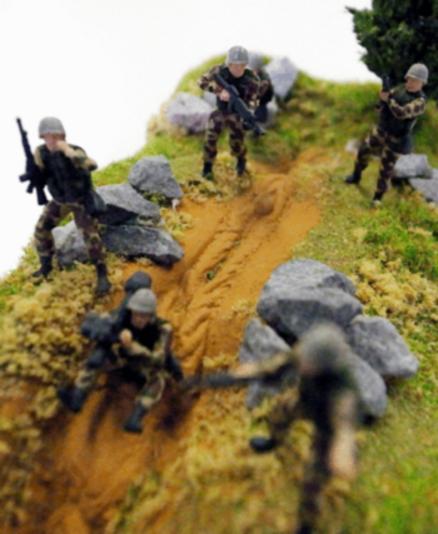 One of Rokudenashiko's deco-man dioramas.
The goal is to make "pussy more casual and pop," Rokudenashiko told us by email.
Some Americans might argue that a woman's reproductive system is already treated casually enough. But, casual is one thing, cavalier another. Consider the penis. As Rokudenashiko points out, in her home country, male genitalia is considered both familiar and sacred -- Christmas tree status. At this year's Shinto Kanamara Matsuri, or Festival of the Steel Phallus, thousands of people crowded into Kawasaki, Japan to prostrate themselves before a giant, pink, anatomically correct penis statue. (It doesn't get more pop than a candy pink penis.)
"People bear the sense of reverence against a big thing," Rokudenashiko wrote to the Huffington Post. She explained her latest project, which she is crowdsourcing funds for on Campfire: a life-size boat with a suggestive gunwale, the whole thing made with a 3-D printer. She imagines sailing her "peach on the beach" on Lake Geneva. She imagines its "absurd" size commanding the sort of respect the Great Buddha of Nara inspires.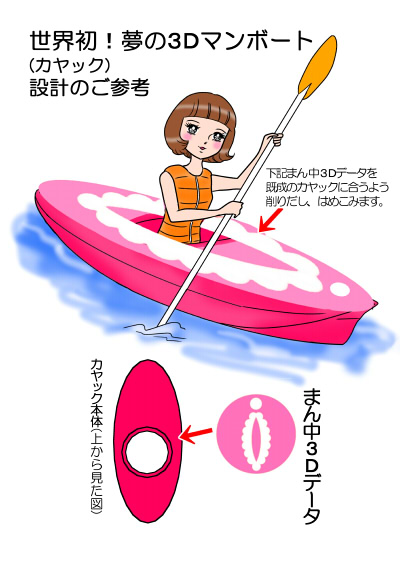 While Rokudenashiko has undeniable novelty appeal, people tend to react badly when she states her case; a Japanese television station once barred her from using the word "deco-man" during an interview, she says.
But yesterday, she tells us, she reached her target amount of money for the first week of campaigning. Her self-confidence was firm...as a steel phallus, one might say: "[For this] cloud fund service, it was exceptional earliness. It seems that it was observed by everybody in the art of pussy."
Related
Before You Go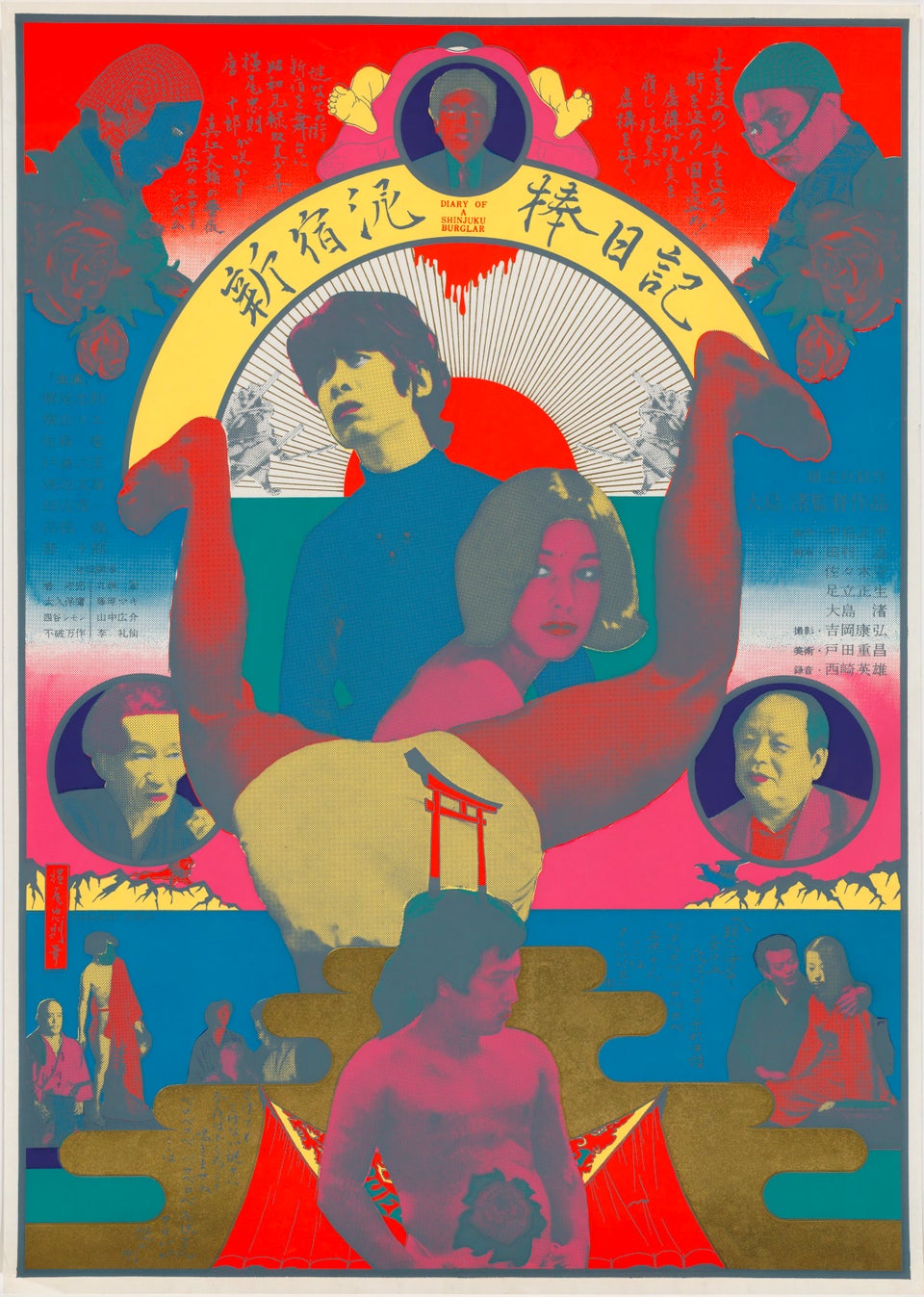 Tokyo 1955–1970: A New Avant-Garde
Popular in the Community