Roland Emmerich is prepared for Fox News to hate his new film "White House Down," he just doesn't actually care.
"I'm excited for that, but I never watch or see reviews," Emmerich told HuffPost Live host Ricky Camilleri on Tuesday. "I keep that out of my life."
Emmerich, the man responsible for "Independence Day" and "Godzilla," has experience with the cable news network. His 2004 environmental thriller "The Day After Tomorrow" was, according to the director, banned by Fox News.
The German-born director isn't afraid of taking on controversial subjects with his blockbusters. In fact, he makes it a priority. "When you make these big movies, it doesn't mean they have to be stupid. I'm always the most hurt when somebody says dumb fun. There is no dumb fun. It's either fun or it's not," he said. "In that way I always try to put ideas and thoughts into my movies that I truly believe."
The ideas that interest Emmerich at this moment are the tension between political parties in America. In "White House Down," the president (played by Jamie Foxx) winds up being usurped by a group of conspirators inside his own administration who aren't happy with his anti-war policies.
Despite the anticipated negative reaction, Emmerich would still take Fox News' phone call.
"To promote the movie, I will talk to everybody," he said.
Watch the full HuffPost Live segment with Emmerich above.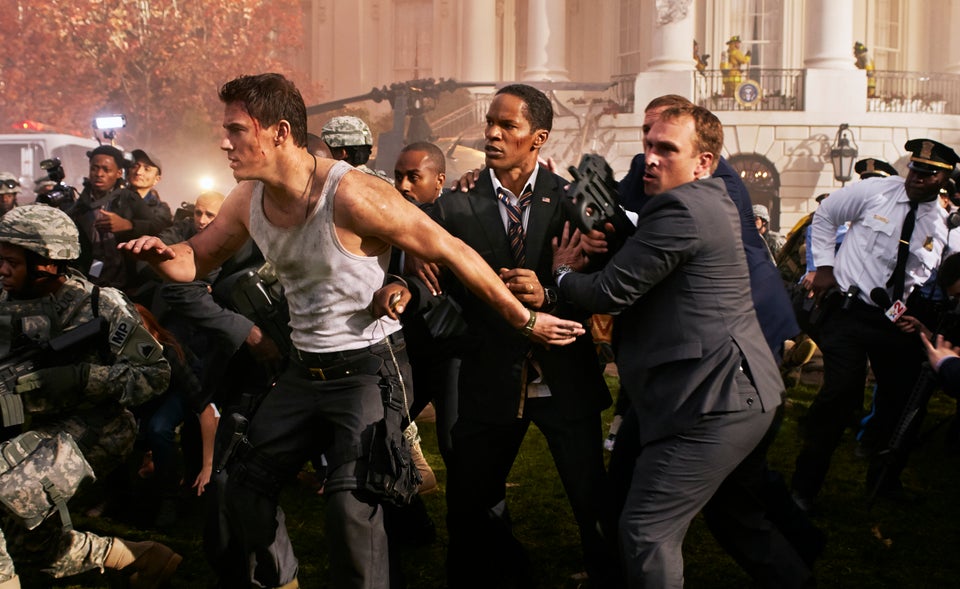 'White House Down'
Popular in the Community