Roland Emmerich, director of 'White House Down' to be released later this week, joined HuffPost Live's Ricky Camilleri to discuss everything from his new film to what's in store for future films. Known for his action-packed thrillers, Emmerich is also an outspoken gay rights activist and openly gay himself. So it's no surprise that he revealed there will be a gay character in 'Independence Day 2.'
"Actually in the next 'Independence Day' there is a gay character," Emmerich says.
Divulging little more than just that about the highly anticipated sequel, however, Emmerich did confirm that Bill Pullman will make a return in 'Independence Day 2.'
While it looks like we may have to wait for the film to hit the big screens in July 2015 to find out more about this mystery character, Emmerich told Empire earlier this year that he'd like to make a lower budget film than he's used to about the Stonewall riots of 1969.
Watch the full segment below:
Before You Go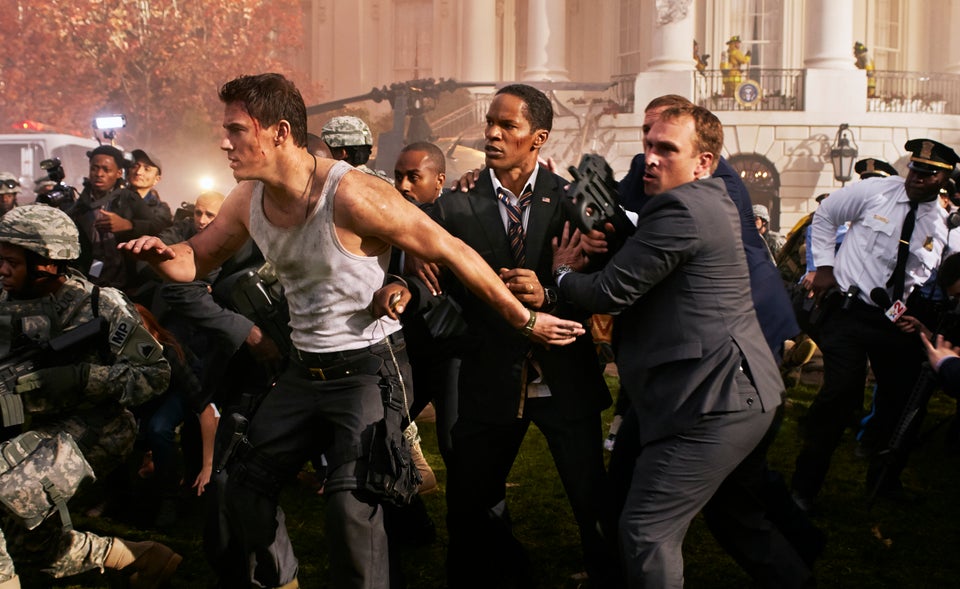 'White House Down'
Popular in the Community