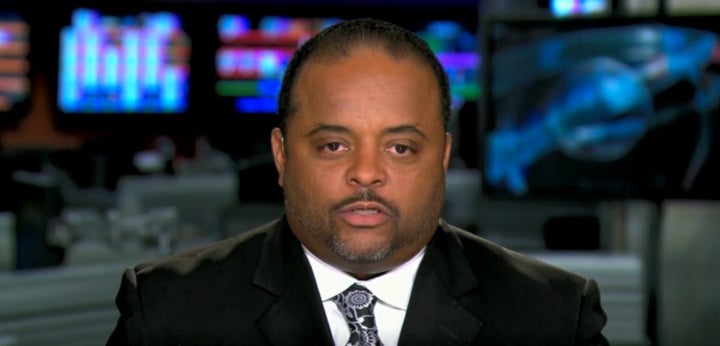 Roland Martin met with gay rights group GLAAD on Tuesday, after CNN suspended him for tweets that many considered to be homophobic.
Martin created a firestorm of controversy after tweeting, among other things, that people should "smack the ish" out of any male fans of a David Beckham underwear commercial. GLAAD initially called for his firing from CNN. Martin later apologized for any "offense" his tweets may have caused.
On Tuesday, GLAAD reported that Martin and the organization's senior director of programs Herndon Graddick met in Los Angeles. In a statement about the meeting, it wrote, "The introduction is the beginning of an open and honest dialogue. Both parties came away with a better understanding of one another and look forward to continuing this dialogue."
The meeting comes almost a week after Martin was suspended indefinitely from CNN last Wednesday. The network made the move three days after Martin wrote the controversial tweets. GLAAD praised the decision as "a strong stand against anti-LGBT violence," and invited CNN and Martin to meet with representatives to discuss ways to further combat it. Martin had tweeted that he was looking forward to meeting with them.
Below, see the offending tweets, as well as Martin's responses to some of his many critics.
Related
Popular in the Community