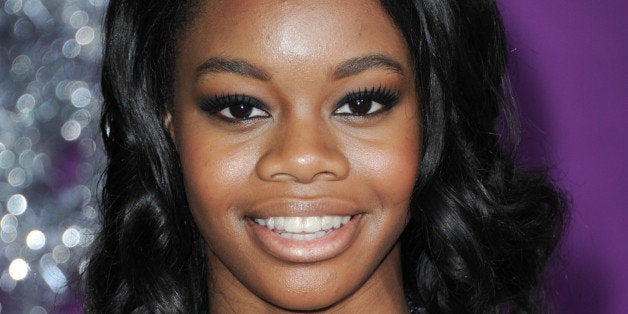 Olympic Gold Medalist Gabby Douglas was 6 when she started training as a gymnast. Her journey was riddled with challenges. She came from a single-parent family and she had experienced poverty and homelessness. When she started training at a gym in Virginia Beach, she almost quit because she was bullied and discriminated. It would have been easy for Gabby to give up; however, she was inspired by Dominique Dawes, the first African-American woman to win a medal in the Olympics for artistic gymnastics. =Dawes became Gabby's role model. Knowing that Dawes had attained great heights helped Gabby believe that she could, too. In 2012, Gabby became the first Black gymnast to win the all-around gold medal at the Olypmics.
Role models can have a powerful effect on you. A role model is a person whom you look up to, a person who inspires you, someone you admire and want to be like. Growing up, most of us have had role models -- a parent, friend, teacher or celebrity. Unfortunately, as adults, we tend to forget their importance.
In fact, a survey conducted by Ernst & Young identified lack of role models as one of the four key barriers that stand between women and success. According to the survey, 75% of the women who were interviewed had few or no models.
If you are looking to scale great heights, a role model may be just what you need. Role models are important for everyone, but they are particularly critical for women.
Role Models Inspire Women to Perform Better
A recent study published in the Journal of Experimental Social Psychology explains why role models are important particularly for women. One hundred forty nine students (81 women) of a Swiss university participated in this study. The participants were required to give a speech to a virtual audience sitting in a simulated room. The room was standard for all the participants, except for one small detail -- on the wall facing the speaker, there was either a picture of Angela Markel, Hillary Clinton, Bill Clinton or no picture at all.
The speeches as well as the body language of each speaker were later rated by independent coders, who were unaware of the details of the experiment. The speakers also were asked to rate themselves.
The researchers found that the male participants performed well regardless of whose picture they saw on the back wall. However, when women saw pictures of Bill Clinton or no picture in the background, they spoke less, exuded less confidence and poise than men. But when they saw pictures of Angela Markel or Hillary Clinton, they performed just as well as men did. In other words, exposure to successful women leaders may have given the women a boost in their performance.
When you are not inspired or things get difficult, having a role model will give you the extra push you need. If you don't have role models, you may have to go out and find some. Here are some tips to keep in mind while searching.
1.Write down your goals and make a list of those who have achieved what you are aspiring to achieve.
2.Pick someone you find inspiring and learn everything you can about them.
3.Write down the qualities that you most want to emulate, like confidence, public speaking skills or the ability to persevere in the face of challenges, and work on developing these qualities in yourself.
4.Decide unequivocally to achieve your goals and succeed, so that you, too, can become a source of inspiration for someone else.
A poll conducted by Chartered Management Institute suggests that the world needs more women role models. Are you ready?
Related
Popular in the Community