Austin Crecelius' girlfriend once told him that life was "like a roller coaster" -- and he took those words to heart.
In the viral video above, watch as Crecelius pops the question to his girlfriend, Allison Boyle, during a roller coaster ride at the Holiday World theme park in Santa Claus, Indiana.
As the coaster began its steep ascent, Crecelius launched into a heartfelt speech.
"At one point in time, you had mentioned to me that life is like a roller coaster. And it's got its ups and downs, it's got its twists and turns, and it even throws you for a loop sometimes," he told Boyle.
The couple's friends captured the emotional moment on camera. Watch it above.
Crecelius -- who, like Boyle, is a senior at Indiana's Anderson University -- told NBC News that he was very nervous prior to the adrenaline-filled proposal. The roller coaster had broken down before the couple got on it, meaning he was forced to wait while it was fixed.
According to NBC News, Crecelius gave Boyle a "fake" ring on the roller coaster. After they got off the ride, he knelt down and proposed to her again with the "real ring."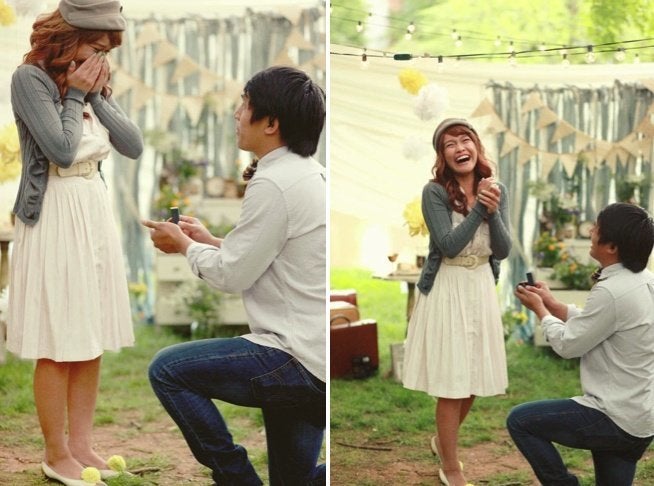 Emotional Proposal Photos