For people suffering kidney stones, Disney World may indeed be the most magical place on Earth.
A study conducted at the Florida theme park found that riding roller coasters may help people pass kidney stones with far less pain and no need for surgery.
Researchers at Michigan State University carried out the study by riding the park's Big Thunder Mountain Railroad coaster with a model of a kidney that contained three stones. According to the results, published in Journal of the American Osteopathic Association, the kidney stones passed nearly 70 percent of the time.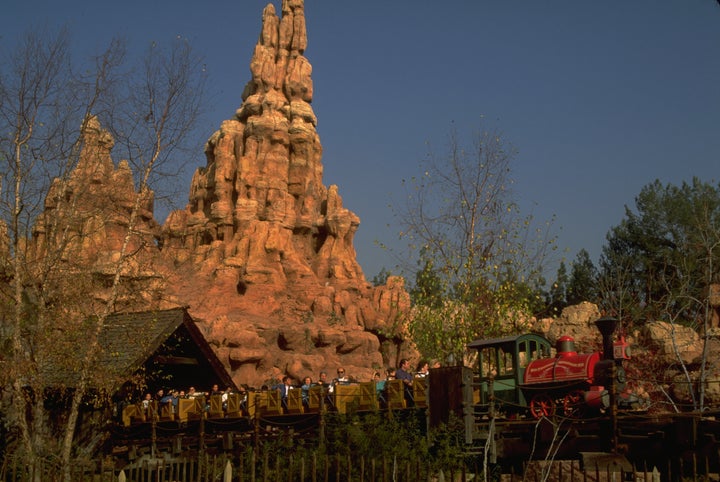 Wartinger said he came up with the idea for the experiment after a number of patients reported passing the extremely painful deposits ― also called renal calculi ― after returning from trips to amusement parks.
"Basically, I had patients telling me that after riding a particular roller coaster at Walt Disney World, they were able to pass their kidney stone," Wartinger said in a statement. "I even had one patient say he passed three different stones after riding multiple times."
To test his theory, Wartinger made a synthetic 3D model of a hollow kidney. He then filled it with urine and three actual kidney stones of various sizes, all under 4 millimeters. The model was then taken on the Big Thunder Mountain roller coaster, which he described as a moderate-intensity ride, and placed in an anatomically correct position inside a backpack. The model then took a spin on the ride 20 different times.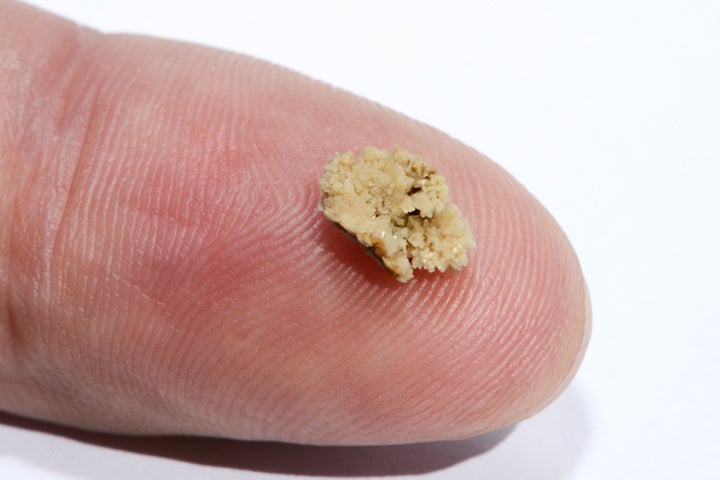 In a YouTube video that accompanied his study, Wartinger said that the ideal roller coaster used would feature quick drops and sharp turns. It wouldn't exceed 40 mph or invert passengers, which could potentially pin the stones to the kidney's walls and prevent them from becoming dislodged.
Where the rider sat appeared to be key, too: When the model was positioned in the back of a coaster car, the study found that there was about a 64 percent passage rate. When seated in the front, there was about a 17 percent passage rate. As for the location of the stone itself, 100 percent of all stones passed if they were located in the upper chamber of the kidney when taken for a ride.
Today, common medical procedures to remove kidney stones include sending shock waves to the stone to break it up ― a procedure called lithotripsy ― or removal with a long tool. Though those procedures are still the gold standard, Wartinger suggested patients might want to talk to their doctors about riding a roller coaster as a first intervention.
"The problem though is lithotripsy can leave remnants in the kidney which can result in another stone," Wartinger said. "The best way to potentially eliminate this from happening is to try going on a roller coaster after a treatment when the remnants are still small."
He also suggested that people who are prone to kidney stones ride a roller coaster once a year. As he concluded in his video, the rides could add "an entertaining as well as preventative and therapeutic option to medications, dietary restriction and further surgery."
The study noted that kidney stones that are greater than 6 mm in diameter have about a 1 percent chance of spontaneously passing without intervention. Because of that, those who are known to pass stones of that size may not benefit from this quirky treatment.
Experts say roller coasters are fun, but not treatment
Two unaffiliated urologists who reviewed the study and spoke with The Huffington Post Wednesday called it both fascinating and pretty convincing, though not necessarily something they're going to push on their patients.
"I definitely think that there's something to this," said Dr. James F. Borin, director of endourology at New York University's department of urology.
Both Borin and Dr. David G. Bell, a urology professor at Dalhousie University in Nova Scotia, reasoned that kidney stones exit toward the top of the organ, which is why some patients lay upside down in the hope that gravity will help expel them. This is similar to the movement supplied by roller coasters.
"I don't want people to get the wrong idea that this is going to solve all their problems.""
Borin pointed out that in order for this theory to work, the stone would have to be on the smaller side ― ideally no bigger than 3 mm.
"We recommend surgery if it's 5 mm or larger," he added. When a stone is around 3 mm, he said there's a 95 percent chance it will pass on its own, which would support the study's success rate.
"I don't want people to get the wrong idea that this is going to solve all their problems," he said. "If you know that the stone broke up into little pieces and those pieces were still up in the kidney, it may be reasonable to go on a roller coaster and literally give it a whirl."
Ultimately, he said, "I'd put this in the category of probably can't help and might help."
Bell took the same stance.
"I think it's a valid clinical observation," he said of the study, but added, "I'm not sure I'd advise somebody [ride roller coasters]."
Popular in the Community