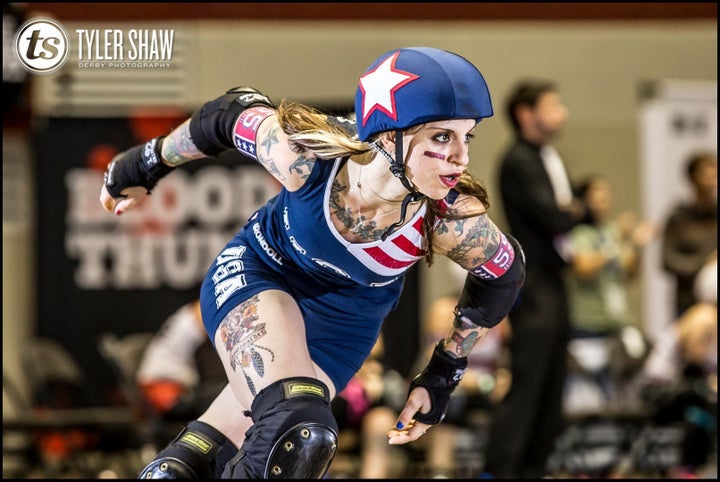 Roller derby holds a ton of significance for many queer people ― especially queer women ― and a new coloring book aims to pay homage to the sport.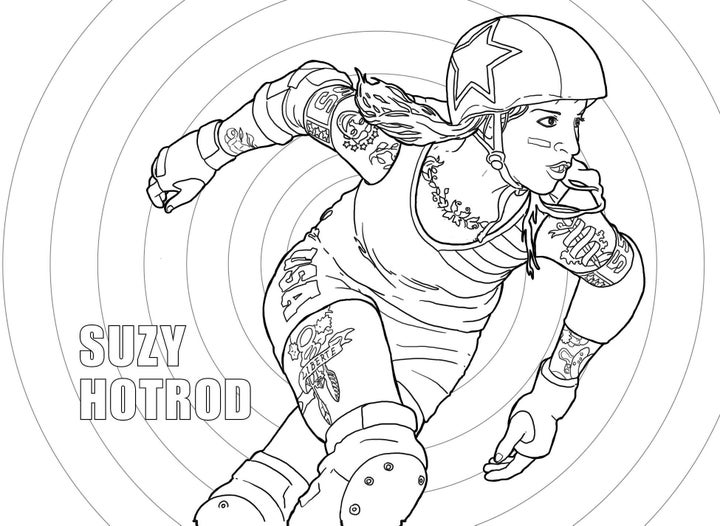 Currently engaged in a Kickstarter campaign, Color Jam features a number of women that Atwell has met during her time in the derby community.
"Even today, there aren't enough positive role models for young queer people, but the derby community is full of happy, healthy out queer people," Atwell told The Huffington Post. "Queer people suffer from rejection, isolation, anxiety and other serious issues. Finding a community, and a healthy outlet to stay active and relieve stress, can be life-saving for a young person ― or any person."
Check out an interview with Atwell about Color Jam below and head here for more information about the project.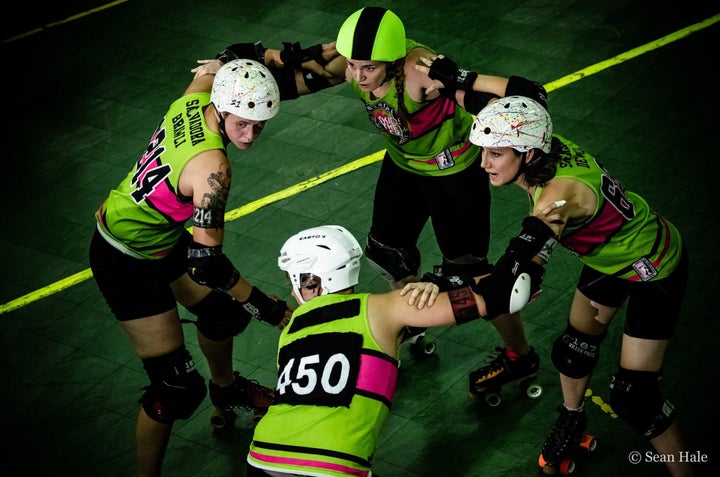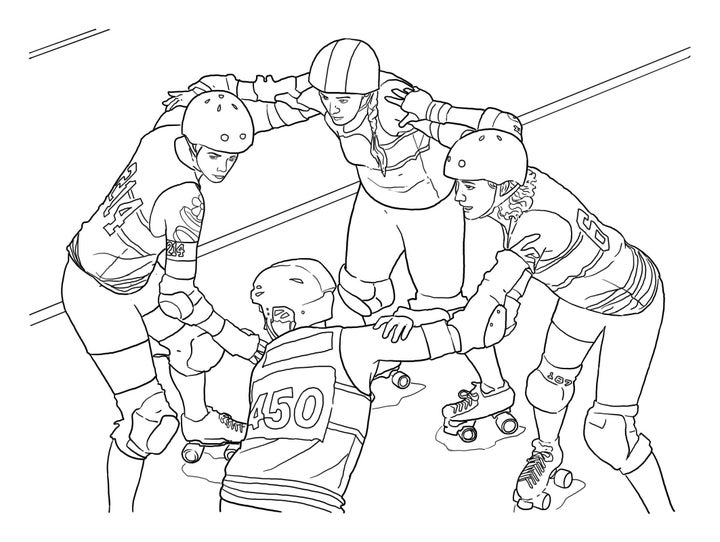 The Huffington Post: Why did you decide to start this project? What was the inspiration?
Margot Atwell: The roller derby community is such a healthy, positive place for women ― and queer women, especially. Roller derby teaches women and girls to value our bodies for what they can do, not what they look like. Skaters are supportive of others with wildly different senses of style, gender presentations and sexualities. As long as you're a good teammate and you're working hard, you're part of the family. I wanted to create a fun book that's imbued with some of that spirit.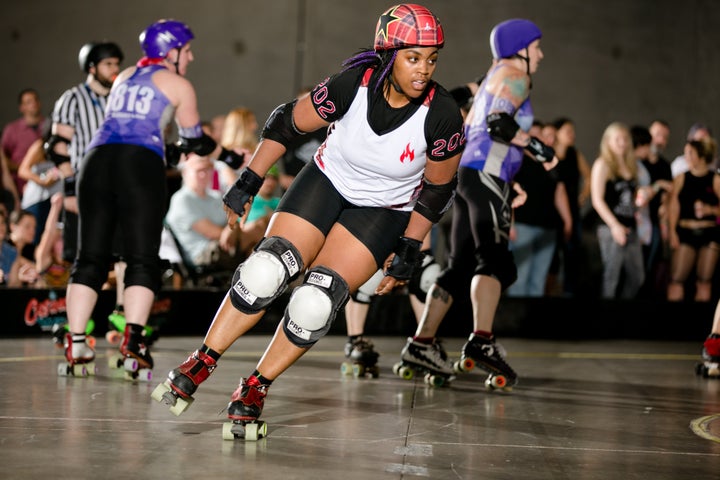 What role has roller derby played in your own personal journey to understanding your queerness?
The roller derby community provided me with queer community before I even realized that I was looking for it. I was partnered with a man when I began playing roller derby. Over time, as I began to understand my sexuality differently, I was always able to be open with my teammates. Talking with them about their journeys helped me understand myself better. Coming out as a lesbian was just not a big deal in derby ― my teammates celebrated with me ― so that gave me confidence to come out to others as well.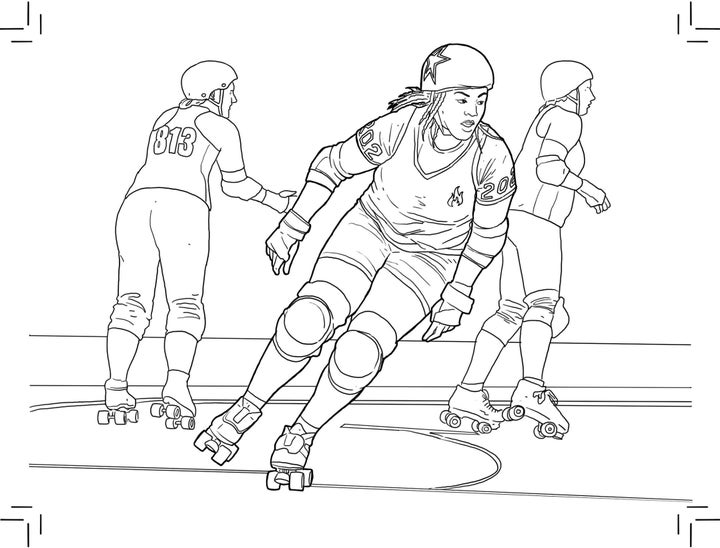 What do you want to take away from this project?
I'm hoping that this book adds a little fun to people's lives, and gives them a slightly less intense way to relieve stress than actually playing roller derby. It is also critical to me that the book represents players with a range of ages and body types, and shows real women and girls playing a sport instead of some sort of idealized image of "perfect" femininity.
Popular in the Community