When Jenny Rist got divorced, she stared at her decade-old wedding gown and had no idea what to do with it.
Destroying the dress felt wrong ("The gown didn't do anything!" she said), but so did foisting it on any unsuspecting bride-to-be who'd buy it. "I didn't want to sell it or give it away and risk passing on any bad mojo to someone else!" Rist joked in an email to The Huffington Post.
Not long after discovering and joining a New Hampshire and Vermont-based roller derby group, the Upper Valley Vixens, the mom of two suddenly had her answer: With scissors firmly in hand, she'd turn her voluminous gown into one awesome roller derby debut outfit.
Here's the finished product: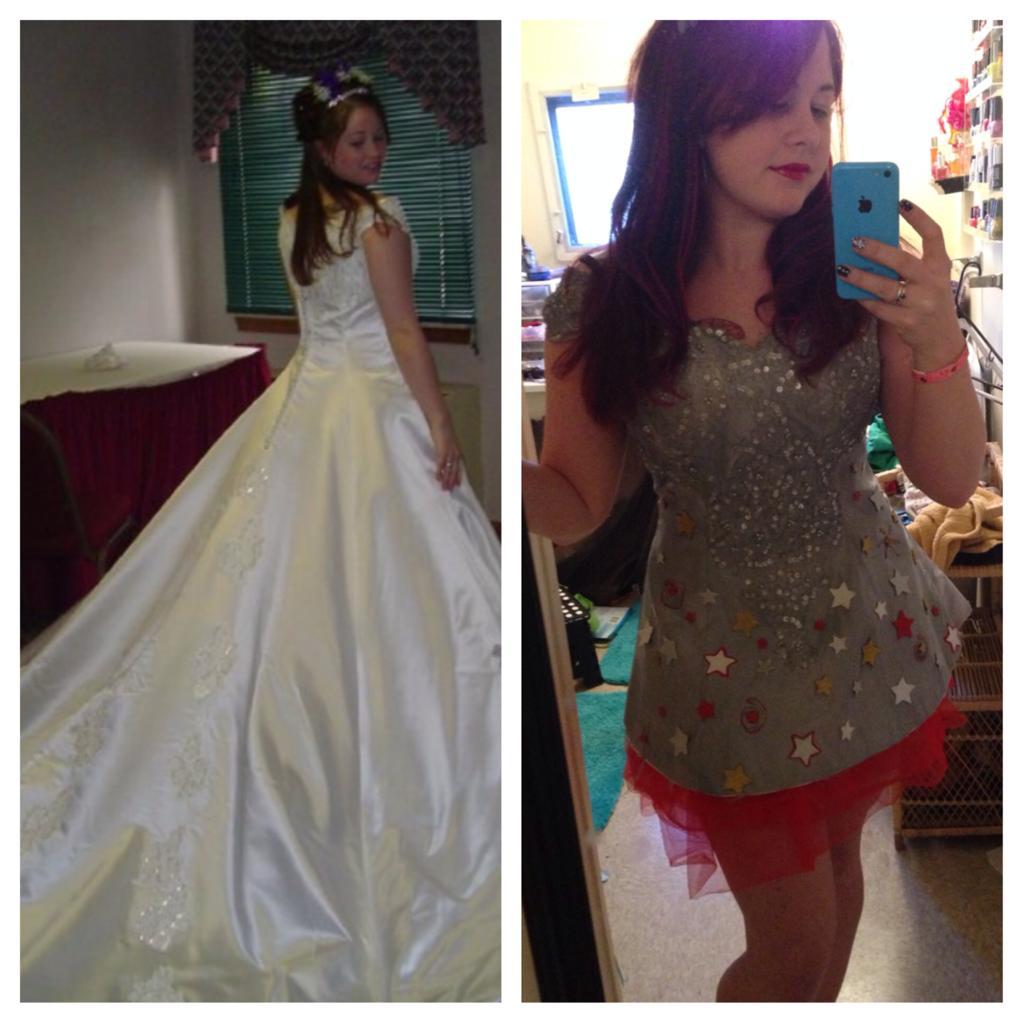 (Photo credit: Jenny Rist)
"I knew this was the perfect way to give the dress new meaning," Rist said of the wedding dress overhaul. "Re-purposing the dress was cathartic in that I was able to take something that made me depressed when I looked at it and transform it into something that represents derby, something I love."
Rist credits roller derby with more than just inspiration for what to do with her wedding gown, though; she said joining the team right after the split gave her a brand new outlook on life.
"The women (and some men, we need refs and volunteers!) were exactly what I needed," she told HuffPost. "This group of women is supportive both on and off the track, and I love being around a group with such healthy outlooks on their bodies. This is an exercise where the goal is not to 'be thinner' but to 'be stronger' -- I love that."
And Rist's advice to people who haven't put on skates since middle school, but are flirting with the idea of getting back into them? "Go ahead and lace up. You won't regret it."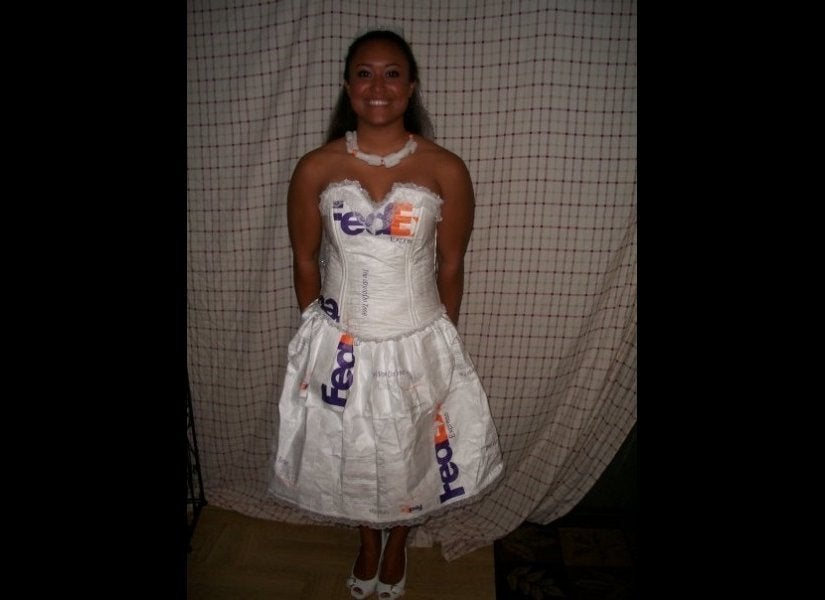 Creative Halloween Costumes